It's not easy to coax ageing rock musicians out of their comfort zones, so kudos to Sub Pop, who've managed to cajole ultimate guitar fuzz fiend J Mascis into making an acoustic album. The sometime Dinosaur Jr frontman has risen to the challenge with a rather lovely collection of tender singer-songwriterly efforts called Several Shades Of Why, featuring guests such as Band Of Horses' Ben Bridwell and ex-Mercury Rev flautist Suzanne Thorpe. The album is an unqualified success, although J can't say he exactly enjoyed the process of making it.
"It's good to have certain restrictions sometimes, but it's definitely more fun to play really loud, with distortion," smiles the eternal teenager, over a mug of green tea in the lounge of London's K West Hotel. "Generally my songs are just some riffs slung together as an excuse for a guitar solo."
Ever since Dinosaur Jr's bilious blend of heavy rock riffage, punk attitude and whiny melodic nous paved the way for grunge back in the 80s, Mascis has been the role model for long-haired loafers with rock god pretensions everywhere. "I've never liked rehearsing too much," he admits, unsurprisingly. "I've always thought it was really strange when people would play the same solo that's on the record. When I play a solo I'm just expressing that moment. It can go horribly wrong easily enough. Some nights you can pull stuff off, other nights you can't … but you don't know until you try."
However, with J confined to the unplugged arena for the time being, what the Guardian wants to know is which young bucks he sees as the heirs to his heroically sloppy guitar-slinging legacy.
Graham Clise
Annihilation Time, Lecherous Gaze, Witch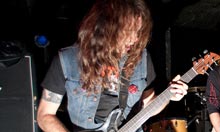 "He was in Annihilation Time and now he's in this band Lecherous Gaze. Annihilation Time were on Tee Pee, the same label as Witch [stoner metal band for whom Mascis plays drums]. Everybody really liked him so now we've got him to be in Witch and in Sweet Apple [Witch side project], because he's up for doing whatever. When I play drums, I need somebody who's really on it, somebody to hold it down. I like to have a guitarist who's really solid so I don't have to worry about holding it together myself. His style is classic rock meets hardcore, which is interesting; he doesn't know any indie rock, he doesn't know who Thurston Moore is. The sound that comes out is something like UFO or Thin Lizzy mixed with Black Flag."
Marissa Paternoster
Screaming Females
"When Marissa plays she doesn't hold back. She's a female guitar hero. I like anybody who just lays it out there and goes for it. We had Screaming Females open for Dinosaur Jr so I could see her at close quarters. They did a really interesting version of [Neil Young's] Cortez The Killer, which is a brave song to take on. Their version is sorta reggae-ish and new wavey."
Kurt Vile
The War On Drugs, Kurt Vile And The Violators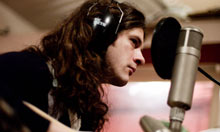 "He's on about half of Several Shades Of Why. Megan at Sub Pop, who got me to make this acoustic record, first told me about Kurt Vile. I played a few shows with him last year, and he recorded a little bit of his new album at my house, too. I like the way he uses pedals with acoustic guitars. He gets some interesting sounds and textures that I haven't really heard before and fills the space in an interesting way."
Rick Tomlinson
Voice Of The Seven Woods, Voice Of The Seven Thunders
"I met him through another guy who's also called Rick and also from Manchester. So I actually met Rick before I'd heard his music. I didn't have any expectations but I thought it was interesting how he was working loosely in the British folk tradition of Bert Jansch, Richard Thompson and John Renbourn. I like that kind of music but not many people go down that path successfully. People think folk music is simplistic, but it's hard to play that way convincingly; it takes a lot of commitment."
Elisa Ambrogio
Magik Markers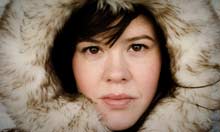 "Elisa's from around my area, western Massachusetts. She's another guitar player who really goes for it. Her style is really intense and totally not traditional or technical or anything like that. I've seen her play with Six Organs Of Admittance, too – she goes out with the guy, Ben Chasny – and she really added a lot to their music."
Derek Stanton
Awesome Color, Turn To Crime
"Derek learned to play guitar from [Stooges drummer] Scott Asheton because he grew up next door to him, so he's got a really classic Stooges, Detroit feel to his playing. He could be in the Stooges; in fact they'd sound a lot better if he was in there now and not James Williamson. He plays lead and sings, and you don't see that done well much these days. Awesome Color just broke up, it's too bad. Although Derek has another band [Turn To Crime] that I might record at my house. He says they sound kinda like Big Star, which is never a bad thing."