At the end of U2's third song, Bono knelt down in front of me and stretched his hand towards the camera. At first, I thought he was just doing a rocker pose. But then he got closer and closer, and I thought: He wants my camera. So I just gave it to him.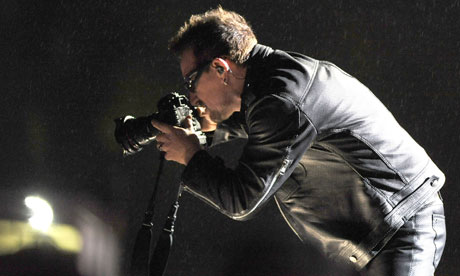 I was initially worried he wasn't going to be able to use it. You can't generally take a photo with the camera unless the auto-focus is engaged – and that's quite a faff to figure out. So it was only when I had a look later that I saw he'd fired off four or five frames.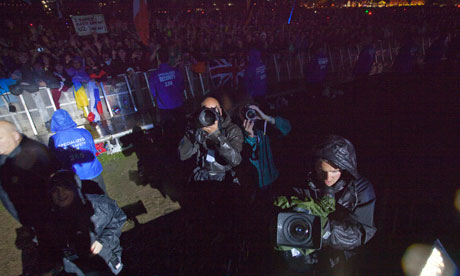 They were a bit underexposed, but I was just very impressed he'd managed to take any photos at all.