The Horrors, On tour
It was obvious when they appeared on NME's cover in 2006 in Victorian gaoler chic that the Horrors had something, although what that might be wasn't clear from the endearingly rubbish garage-goth rumble of their debut. However, they've improved exponentially since then, via 2009's Primary Colours, to the point where their magnificent new single Still Life evokes Kraftwerk, Killing Joke and Simple Minds' New Gold Dream. It helps that frontman Faris Badwan has learned to sing, and he should be an imperious presence at the lip of the stage, framed by a light show that reflects the Horrors' attempts to provide a genuinely dazzling experience.
Oran Mór, Glasgow, Wed; Manchester Academy, Thu; York Hall, E2, Fri
Sam Richards
Wu-Tang Clan, On tour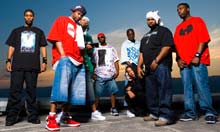 Odd Future may have been heralded as the new Wu-Tang Clan but they've got a long way to go to match the achievements of the Staten Island originals. The Wu brand remains one of the most powerful in hip-hop, despite numerous dodgy Clan spin-off projects and the occasional live fiasco, and this current world tour finds all the core members of the sometimes fractious collective on the same page for the first time in a while. They're all expected to make the trip; even ODB, who died in 2004, will be represented by his son – a chip off the old block known, inevitably, as Young Dirty Bastard. Age and experience has lent the rhymes of Ghostface, GZA, Raekwon, Method Man et al a grizzled gravitas. Together, and on form, there aren't many who can touch them.
HMV Forum, NW5, Sat, Sun; HMV Institute, Birmingham, Mon; HMV Picture House, Edinburgh, Tue; Manchester Academy, Wed
SR
Cheap Trick, On tour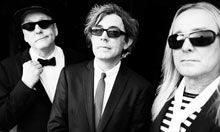 Cheap Trick are a band who have always played with a straight bat. Not for this Illinois outfit the jazz-funk excursions or yawnsome acoustic segments beloved of other veteran rockers. For one thing, up until last year they were still touring with their original 1975 lineup, and even though drummer Bun E Carlos has now retired from playing live, they've kept it in the family; his replacement is guitarist Rick Nielsen's son, Daxx. Nielsen himself is a refreshingly ageless presence, darting around the stage in a baseball cap like a hyperactive schoolboy, cycling through his collection of silly custom guitars (including a ludicrous five-necked beast), while summoning Cheap Trick's no-nonsense brand of hard-edged powerpop – the missing link between Big Star and AC/DC. They're one of those bands to definitely make the point of seeing before you die (because you probably will before they do).
Download Festival, Derby, Sat; O2 Academy Bristol, Sun; Olympia Theatre, Dublin, Wed
SR
The Impossible Gentlemen, On tour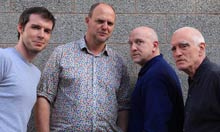 A year ago, a Welshman, a Mancunian and two Americans formed a postbop supergroup which balanced their individual and collective talents, leaving audiences savouring the possibility of its longer-term life. The Welshman was celebrated pianist Gwilym Simcock, and the Mancunian was guitarist Mike Walker, whose mix of raw power and melodic spontaneity has made him the overlooked sibling of John Scofield or Pat Metheny. Bassist Steve Swallow and drummer Adam Nussbaum completed the lineup, and now bearing the name of the Impossible Gentlemen, the group returns. Walker was sensational in last year's gigs, combining raw rock and blues with understated swing, chiming delicacy, and sparing use of effects. Simcock's piano improvising injects a McCoy Tyner-like urgency, and Swallow's slinky basslines elegantly mesh with Nussbaum's restrained groove-power.
Zeffirelli's, Ambleside, Sun; Pizza Express, W1, Mon, Tue; Colston Hall, Bristol, Wed; The Stables, Milton Keynes, Thu; Taliesin Arts Centre, Swansea, Fri
John Fordham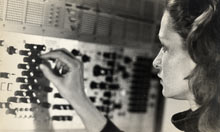 The Spitalfields Festival has always prided itself on maintaining its links with the community of east London around the beautiful Christ Church, but it's also built up a reputation for adding something fresh to the new-music scene. So this year there's a sprinkling of baroque music, including a concert performance of Purcell's King Arthur (Wed), an installation by Jem Finer, and a community opera commission by John Barber (25 Jun), plus premieres from Rolf Hind (20 Jun) and Michel van der Aa (18 Jun), as well as two concerts (Tue & 21 Jun) devoted to electronic music pioneer Eliane Radigue, who – now in her 70s – composes purely acoustic pieces.
Various venues, E1, to 25 Jun
Andrew Clements
Seven Angels, Birmingham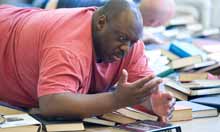 Luke Bedford's steady rise through the ranks of younger British composers has been mercifully free of the over-extravagant hype that has accompanied the early careers of some of the previous generation. Now in his early 30s, Bedford has made his name with a series of beautifully imagined scores, many of them miniatures, which reveal a sure sense of musical purpose and an ear for sometimes startlingly sensual instrumental colours. For several years now Bedford has been working with the poet Glyn Maxwell on an operatic version of Paradise Lost. Seven Angels is a music-theatre work for seven singers and 12 instrumentalists that transplants the themes of Milton's epic into a contemporary post-apocalyptic world of climate change and ever diminishing resources. The piece finally reaches the stage this week, courtesy of Birmingham Contemporary Music Group and the Opera Group, directed by John Fulljames and conducted by Nicholas Collon.
CBSO Centre, Fri to 18 Jun, then touring to 16 Jul
AC