The Phantom Band, On tour
The Phantom Band are a group trying to escape from the straitjacket of indie rock. So you could be led to think, at least. As with the music of, say, the National or British Sea Power, second album The Wants offers some degree of comfort to those who think music has gone mad, with the sombre intonations of singer Rick Anthony and the thrumming of his band a reminder of the solid, slightly gruff way this music used to sound. But actually The Wants, for all its seriousness, isn't entirely risk-averse. There are influences of electro and krautrock, as if the Phantom Band's inner LCD Soundsystem is trying to get out.
Cyprus Avenue, Cork, Tue; Whelan's, Dublin, Wed; Dolan's, Limerick, Thu; Roisin Dubh, Galway, Fri. Touring to 19 Feb
John Robinson
Franz Nicolay, On tour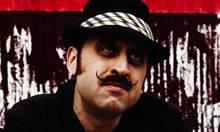 Strange that Franz Nicolay should be defined by his facial hair when Captain Beefheart failed to be by his, but maybe that's because it's harder to say "multi-instrumentalist, arranger, klezmer music revivalist" than it is "the guy with the moustache". For five years, however, Franz Nicolay was just that: the guy with the moustache playing keyboards in the Hold Steady, that wordy but acclaimed New York-based rock band. If at first it was hard to see exactly what escape to a new direction Nicolay had achieved by going solo – his 2009 debut Major General was pretty wordy itself – his recent live shows have showcased a performer who finds expression for imperatives both punky and traditional, among other strategies, by covering Leatherface on the banjo. This is a tour more low-key still, with Nicolay alternating headlines with pals Jack Terricloth and Jack Hauser.
The Packhorse, Leeds, Sat; The Windmill, SW2, Sun; Prince Albert, Brighton, Mon
JR
Smoke Fairies, On tour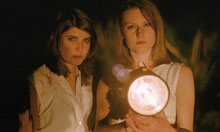 Although it's correct to describe them as an English folk group, Smoke Fairies probably have more in common with the landmark American indie rock of the early-90s than, say, Trembling Bells. Katherine Blamire and Jessica Davies's singing voices have an archness and a formality to them that betrays their origin. Rather more revealing, though, is the warmth and intricacy of the guitars that accompany them. Redolent at times of Low and Cowboy Junkies, but most often of Throwing Muses, the band's Through Low Light And Trees is slight but strong, the bones of the compositions reassuringly close to the surface. Jack White has already taken an interest; others surely will follow.
The Forum, Tunbridge Wells, Sun; Jam, Brighton, Mon; Wedgewood Rooms, Portsmouth, Tue; Glee Club, Birmingham, Wed; Glee Club, Nottingham, Thu
JR
Steve Lehman Octet, On tour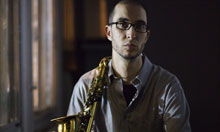 Not everyone warms at first to the brittle, hook-rooted, drumlick-mimicking forms of contemporary jazz practised over the past dozen years or so by American saxophonists Steve Coleman (the style's pioneer), David Binney, Tim Berne, and others – but Steve Lehman is an inspired talent with connections to that approach. The much-acclaimed young New York alto saxist has his feet firmly planted in both contemporary-classical and jazz camps, combining textures, layering rhythms and juggling mind-boggling metres with an energy and accuracy that makes his work sound like a Dave Holland band with a rhythm section in hyperdrive. In Lehman's sophisticated octet, the dominant sounds change constantly. It's atmospheric 21st-century composition-centred jazz (contemporary classical composers Tristan Murail and Gérard Grisey are also among Lehman's models) but a spontaneous jazz fire isn't doused in the least by all the premeditations.
Vortex Jazz Club, N16, Thu; CBSO Centre, Birmingham, Fri
John Fordham
The Plague, London
Since his death in 1970, Roberto Gerhard's sinewy, energetic and dazzlingly scored pieces have all but vanished from concert programmes. The Catalan-born composer, who lived in exile in Britain for the last 30 years of his life, used serial techniques in his own music while allowing it to absorb a whole range of other influences that generate its colourful and instantly attractive surfaces. This weekend, Crouch End Festival Chorus revives one of Gerhard's late works, the cantata for narrator, chorus and orchestra he composed in 1964 based upon Albert Camus' novel The Plague. It's a real tour de force, and one of the finest British choral works of the second half of the 20th century. Paul McGann narrates.
Barbican Hall, EC2, Sat
Andrew Clements
Get The Blessing/Beats & Pieces Big Band, London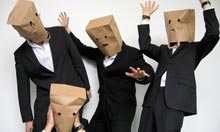 This imaginative bill joins strong composing, thundering dancefloor drive and the kind of genre-crossing that can engage young pop listeners while being jazzy enough for any diehard. Get The Blessing showed up in the mid-noughties with loud, brash and hard-hitting music in which Portishead drummer Clive Deamer and bassist Jim Barr made clear that the rock component of that old-school label "jazz-rock" was a big priority. The band later broadened its scope from Polar Bear-like horn harmonies to sinister Celtic-tinged themes. Also playing are Beats & Pieces Big Band, a Manchester 14-piece influenced by everything from Polar Bear and Led Bib to the Loose Tubes, and pop groundbreakers like Björk.
Ronnie Scott's, W1, Wed
JF