Cheikh Lô, London & Manchester
In the same way that old rock'n'rollers have turned to a back-to-basics approach, you can see how it's appealed to artists globally. Cheikh Lô, a charismatic Senegalese artist, has made some highly polished records since his 1996 debut, but with his new one, Jamm, he has turned back towards early influences, and also pared his instrumentation back. Lô is a great singer (if apparently a terrible guitarist), and Jamm has some fine sampling of styles from Africa and beyond. But it's worth noting that this is an artist whose Womad vibes are more likely to induce gentle swaying in the home of Peter Gabriel than redraw your map of world music.
Scala, N1, Thu; Band On The Wall, Manchester, Fri
John Robinson
The Who, London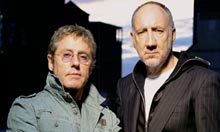 Themselves a testament to the fact that recovery can be possible, the Who are a band motivated by charitable concerns. Whether it's at Live Aid, with a concert after 9/11, or as patrons of the Teenage Cancer Trust, the band remain an oddly contradictory mixture of rock'n'roll devastation and the promise of renewal. This gig – called A Concert For Killing Cancer – is another philanthropic affair, and brings with it an impressive roster of guests including Jeff Beck, Debbie Harry and Richard Ashcroft. It's the Who themselves, however, who continue to have the most compelling narrative. Attempting to reconcile their personalities, their old work with their new, and the aggression of their music with the requirements of old age, theirs is now an ongoing career. Currently planning a tour of their Quadrophenia album, it's clear they still feel they have old scores to settle.
HMV Hammersmith Apollo, W6, Thu
JR
Wire, London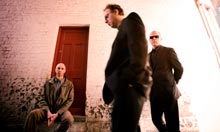 Too old for punk. Too punk for their hippy label, Harvest. More influenced by Duchamp than any actual music. A quick glance at their CV and you can see that Wire have spent 35 years as the most anomalous band in British music. You could be forgiven for thinking that, thanks to a fantastic trio of albums in the late-70s, this is a band more influential than listened to. But, short on dogma, long on tunes, the new Wire album Red Barked Tree sees them, if not quite boasting the original lineup (Bruce Gilbert has sat it out since 2003), then certainly operating at full strength. Theirs are succinct and eloquent songs; in a long career Wire continue to deal in short, sharp shocks.
Rough Trade East, E1, Tue
JR
PLG Young Artists Series, London

No one could accuse the Park Lane Group's annual showcase of young talent of lacking variety. This year's 12 concerts include more than 70 works, a fifth of them premieres, composed between 1920 and 2010 by 64 composers, and performed by everything from eight cellos to a solo accordion. The basic format has scarcely changed in half a century, and the focus on a particularly British and often conservative brand of 20th-century music has remained too. Though there are new composers such as Charlotte Bray and Joanna Lee among the roster this year, others of an older generation – like Adam Gorb and Giles Swayne –seem a bit too generously represented. But what also remains constant is the wealth of talent.
Southbank Centre, SE1, Mon to Fri
Andrew Clements
Hollywood Rhapsody, London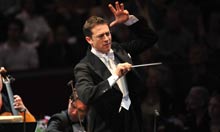 The BBC Symphony Orchestra normally leaves the lighter end of the musical spectrum to its London sibling, the BBC Concert Orchestra. Just occasionally, though, it lets its collective hair down, as in its concert this Sunday afternoon, in which it will be conducted by John Wilson in a programme devoted to film scores by the great Hollywood composers. Wilson has been carving out a very distinctive niche for himself in just this kind of repertory, and although the sheer length of the published programme for this concert suggests that it is more likely to consist of lollipops rather than full-length suites from the scores listed, it should still give a very good sense of the wealth of music that came out of Hollywood during its golden age. Both Korngold and Waxman are represented, so too are Miklós Rózsa and Bernard Herrmann, while light relief is provided by a suite from Harold Arlen and Yip Harburg's music for The Wizard Of Oz.
Barbican Hall, EC2, Sun
AC
Vincius Cantuária/Bill Frisell, London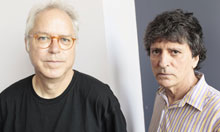 The innovative jazz-influenced Brazilian singer-songwriter Cantuária leaves just about every Latin jazz cliche at the start line. Cantuária's songs splice a cool elegance and an underlying restlessness, and his early years as a percussionist are audible in the softly probing grooves he rolls under them. But the Brazilian's curiosity has led him into relationships with artists from jazz, hip-hop, electronica and beyond, with this collaboration with guitarist Bill Frisell one of the most sympathetic of his career. These gigs showcase the pair's new album, Lagrimas Mexicanas – a seamless collection of subtle songs inspired by Cantuária's move to New York, and the diversity of the Spanish-speaking people there. Frisell and Cantuária bring the guitar-rooted Latin-jazz sound of the 1960s into the 21st century with sounds that purr with Latin-dance sensuality and jangle with New York urgency.
Ronnie Scott's, W1, Tue & Wed
John Fordham