British Sea Power, On tour
A band somewhat out of time, British Sea Power. Thinkers and doers, the Brighton-based six-piece seem to hail from a time of bicycling, adventuring and youthful resourcefulness. Certainly, they have done their best to enliven their music with a wealth of peripheral activity, from twigs to films, eastern European choirs to stuffed owls. In a way, their music is no less old-fashioned. Albums come and go – the latest, Valhalla Dancehall is as stout-hearted as ever – but there's not much evolving in BSP's dependable thrumming. This, of course, is no bad thing entirely. When under fire, British Sea Power have always stuck to their sturdily independent guns, a decision which continues to testify to the band's strength of character.
Clwb Ifor Bach, Cardiff, Mon; Thekla, Bristol, Tue; HMV Institute, Birmingham, Wed; Rescue Rooms, Nottingham, Thu
John Robinson
The Go! Team, On tour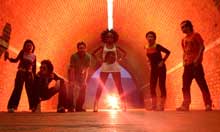 They didn't make a record until 2004, but the Go! Team sound like 2001 – the year, rather than the film. The Brighton band create music that's part Fatboy Slim, part Avalanches, part Jay-Z's Izzo, an excitable brew of the pop music world pre-9/11. If you object to such hyperness, then this is not for you, and after a detour from their original sound on their second album, Proof Of Youth, their third effort, Rolling Blackouts, is back to their original vim. It sounds like it could soundtrack an annoyingly noisy children's toy. But if you like that kind of thing, it's quite fun, too.
Lemon Tree, Aberdeen, Sat; The Cluny, Newcastle upon Tyne, Sun; Heaven, WC2, Tue; The Junction, Cambridge, Wed; HMV Institute, Birmingham, Thu; Anson Rooms, Bristol, Fri
JR
Hiss Golden Messenger, On tour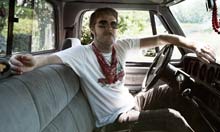 A bit like Neil Young, Michael Taylor is a musician whose work is getting rawer as his career goes on. After a proper CD-length release a couple of years ago, Hiss Golden Messenger (as he is professionally known) has adventured down a slightly more overgrown track, with the recent Bad Debt EP downbeat and conversational but rewardingly and tuneful. Vibe is an important word here. A man who lives with his family in a rural North Carolina setting, Taylor has spent some time digesting an enormous quantity of American music, from cosmic country to old-school rhythm'n'blues, which gives his sound great variety and history.
Rough Trade West, W11, Sat; Slaughtered Lamb, EC1, Wed; Clwb Ifor Bach, Cardiff, Fri
JR
Matthias Pintscher, Glasgow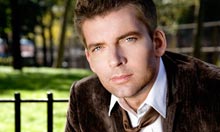 Though he first made his name internationally as a precocious composer, Matthias Pintscher, German-born but now a New York resident, has become established as an equally successful conductor, not just of his own music, but of a wide range of contemporary and standard-repertory scores. Pintscher made his debut with the BBC Scottish Symphony last year with a portrait concert of his own music, and he's now the orchestra's artist-in-association. Pintscher returns to Glasgow in his new role this weekend for a concert with the BBC SSO, which will appear on Radio 3's Hear And Now. It includes the UK premiere of Songs From Solomon's Garden, first performed last year, but the programme ranges from Webern's arrangement of Bach to Zimmermann's Stille Und Umkehr, via two other British premieres, of works by the Swiss Michael Jarrell and American violinist and composer David Fulmer.
City Halls, Sat
Andrew Clements
Everybody Digs Piano Trios, London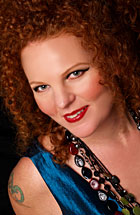 The jazz piano trio has proved itself one of the most enduring and flexible lineups in the music over the past half-century and Ronnie Scott's celebrates the format with a week of trio gigs, concentrating on the more straight-ahead approaches to piano jazz, but as interpreted by both veteran stars and by newcomers. Monday's opening night is a showcase for Cyrus Chestnut, a graceful postbop player with blues and gospel roots. Tuesday and Wednesday features gifted UK-based artists, from Bill Evans specialists Dorian Ford and John Turville, the rhythmically powerful, Herbie Hancock-ish Janette Mason and the graceful, Teddy Wilson-like David Newton to the technically awesome soloist, composer and broadcaster Julian Joseph. The rest of the week is a welcome run for Kenny Barron, a driving bop swinger and sumptuous ballad player who's been an inspiring sound since the 1960s.
Ronnie Scott's Club, W1, Mon to Sat
John Fordham
Penguin Cafe/Portico Quartet, On tour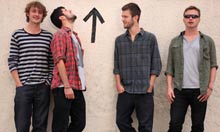 Touring opposite the reliably charming Penguin Cafe is the chillout, gamelan and Steve Reich-influenced Portico Quartet – another popular engaging bunch of mavericks. Portico were Mercury Prize contenders in 2008, and this trip celebrates the relaunch of their Knee Deep in The North Sea album, remixed by Radiohead producer John Leckie, and added to by live tracks.
Croydon Clocktower, Sat (Penguin Cafe only); Royal Concert Hall, Nottingham, Sun; Bridgewater Hall, Manchester, Mon; Barbican Hall, EC2, Wed; The Anvil, Basingstoke, Thu; Warwick Arts Centre, Coventry, Fri
JF