Cults, On tour
While Phil Spector is detained in prison, his well-documented megalomania must be stoked by the knowledge that the tropes of his most famous musical productions are still enjoying a healthy lease of life. Cults – a New York duo comprising Madeline Follin and Brian Oblivion – are one of the bands who are currently tapping into the Spector palette of booming reverbs, tautly-struck guitars and damsel-in-distress vocals, and exploiting it for all the drama they can. Don't think however that this is like the "indie" take on these materials. Polished and tweaked to the max, Cults' self-titled debut album is one that aims at a David Lynch-goes-dreampop effect, wherein much capital is made from the juxtaposition of the cute with the sinister. Patrons include Lily Allen, to whose US label the group are signed, but you might feel the likes of Beach House do this with rather better tunes.
The Bowery, Sheffield, Mon; Portland Arms, Cambridge, Tue; Hare & Hounds, Birmingham, Wed
John Robinson
Reading & Leeds Festivals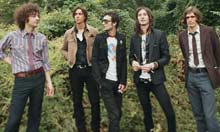 In the last 25 years, we've seen hard rock thrown out of the Reading festival, only for it to creep back in. Now a testament to the broad-minded nature of today's canvas-dwelling youth or evidence of the deep divides that separate music fans, the event compiles performers into day-by-day categories: hard rockers, tried and tested indie heavyweights and People's Choice favourites, bills which alternate between Reading and its sister venture in West Yorkshire. If you can stay the course, there are plenty of highlights, whether that's goth-punks My Chemical Romance, or the genial, epic, Mercury Prize-winning Elbow. There's also something of a reunion theme, as Pulp return to play their hits, and the Strokes pick up where they rather unsatisfactorily left off in 2005. In the tents, Liam G's Beady Eye headline, while The Streets bid what must surely by now be their final farewell.
Little John's Farm, Reading & Bramham Park, Wetherby, Fri to 28 Aug
JR
Sic Alps, On tour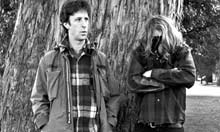 A new genre, especially something called "shitgaze", is always going to grab the attention, but requires more to live beyond the shock moment. That is what is commanded by Sic Alps. Part of a thriving Californian community that number the likes of Thee Oh Sees and Ty Segall, Sic Alps were part of the lo-fi explosion of 2008-9, but have far outgrown their origins. Recorded at home on two microphones, their Napa Asylum album finds Mike Donovan's band conjuring roomy musical spaces usually expected of deranged psychedelic musicians in top-line recording facilities. But this is still riff-based rock'n'roll music. Time and time again, however, Sic Alps prove that there are countless ways to skin that enduring cat.
The Basement, York, Sun; The Continental Pub Theatre, Preston, Mon; The Castle Hotel, Manchester, Tue; The Captain's Rest, Glasgow, Wed; Brudenell Social Club, Leeds, Thu; The Victoria, E8, Fri
JR
Polar Bear, Crickhowell & London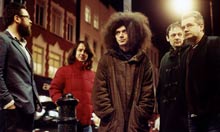 Some bands can reshuffle lineups and keep their special sound, but not Polar Bear. This once-Mercury-nominated two-sax ensemble have retained Sebastian Rochford and his unique approach to the drums but with their fourth album, last year's Peepers, another chapter of their story began. Peepers added electronic guru Leafcutter John on rock ballad guitar but retained the band's appetite for one-note themes over accents sounding like smashing bottles, wistful long-note reveries, car-horn sax choruses turning to free jazz wails, and solemn chants over finger-cymbal pings. Rochford's mix of circus-oompah patterns and world-rhythm ideas just adds to that distinctive mix.
Green Man, Glanusk Park, Sat; Vortex Jazz, N16, Fri
John Fordham
Angel Fighter, London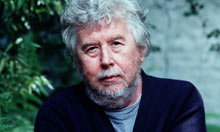 Two major premieres by Harrison Birtwistle arrive at the Proms within a couple of weeks. On 7 Sep, the BBC Symphony Orchestra, with soloist Christian Tetzlaff, will bring Birtwistle's Violin Concerto to Europe for the first time, while the latest of the Proms matinees includes the British premiere of his cantata Angel Fighter. Stephen Plaice's text is based upon an episode from Genesis, which describes Jacob wrestling with an angel. The work is essentially an operatic depiction of a biblical scene. Bach's cantatas and passions are a distant model, but the way in which Birtwistle manages the drama and intertwines the voices with the chamber orchestra that supports them is entirely his own.
Cadogan Hall, SW1, Sat
Andrew Clements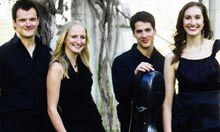 Composers from the Baltic states seem much vogue in Wales. Next month's Vale of Glamorgan festival prominently features music from Latvia, while Presteigne this year turns its attention to Lithuania. Zita Bruzaitë, described as one of Lithuania's leading composers, is artist-in-residence, and the programmes include a whole clutch of premieres, not just of her works – one of them a Presteigne festival commission – but of other Lithuanian pieces too, by composers such as Mikalojus Konstantinas Ciurlionis, Vytautas Bacevicius and Vytautas Barkauskas. Very little of this music is known at all in this country, so it promises to be a steep learning curve for all concerned. But the six-day programme doesn't neglect its traditional British constituency either. Festival commissions includes new works from John Pickard, Huw Watkins and the currently ubiquitous Joseph Phibbs, while performers include the Navarra Quartet as well as the pianist Alissa Firsova.
Various venues, Thu to 30 Aug
AC