... And You Will Know Us By The Trail Of Dead & Rival Schools, On tour
In the 15 or 20 minutes between At The Drive-In being touted as the next big thing and them deciding to split up, an exciting crop of guitar bands flowered in their wake. Among these were the two groups now to be found on the bill here: … And You Will Know Us By The Trail Of Dead, the metonymic destructive force who were birthed from the same Texas rock scene as ATD-I, and Rival Schools, a kindred, though rather more disciplined post-hardcore team. Both are easy to love. … Trail Of Dead are the dreamers, the writers of manifestos, their music (lately to be heard on new one Tao Of The Dead) a fanfare for imminent musical and societal collapse. Rival Schools are less immediately exciting, perhaps, but they do have the more readily available tunes.
Manchester Academy, Sat; The Garage, Glasgow, Sun; O2 Academy Birmingham, Mon; O2 Academy Islington, N1, Tue
John Robinson
Peter Brötzmann, London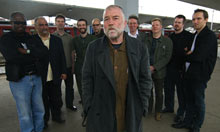 Last year, a box set documented three tumultuous nights in Oslo in February 2009 featuring German saxophone wild man Peter Brötzmann with his Chicago Tentet – an international assembly of stop-at-nothing free-improvisers including American saxophonists Ken Vandermark and Joe McPhee, trombonist Jeb Bishop, Swedish saxophonist and electronics practitioner Mats Gustafsson, and brilliant drummer Paal Nilssen-Love. Sometimes the group's anthemic sax choir sound would suggest John Coltrane's larger- ensemble ventures, but there would be more intimate and intricate conversations. This three-night residency is a must for free jazz devotees, or the just plain musically curious.
Cafe Oto, E8, Mon to Wed
John Fordham
Dustin Wong, On tour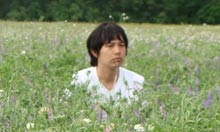 Reports of the guitar's death have, it turns out, been greatly exaggerated. Whether it's the impressive shredding of a Deerhoof, the stark primitivism of Nick Jonah Davis or the ambient soundscapes of someone like Mark McGuire, there's an impressive surge in upcoming talents who are seeking new guitar possibilities beyond the traditional three chords and the truth. Baltimore's Dustin Wong spends his days making hairy, tribal and experimental stuff with the intermittently great group Ponytail, but his own time is spent in a number of different guitar explorations. Albums such as his 2010 Infinite Love prove him to be a master, particularly of retaining audience interest even in long ambient tracks. Wong tends to alternate between different stylistic miniatures, flitting like an impatient TV viewer, all the while keeping an eye on the bigger picture.
New Adelphi Club, Hull, Sat; Brudenell Social Club, Leeds, Sun; The Lexington, N1, Mon
JR
Battles, London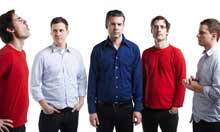 Battles go about what they do in a complicated sort of a way, but they ultimately arrive at an identifiable end point: simply speaking, they rock. A band that has no trouble accruing prefixes (are they post-rock? Math rock? Congotronic rock?), it was always going to be hard for a mere genre to contain the restlessness of their music: incredibly fidgety and fiddly, it's often instrumental, but generally topped off with an effect that sounds like an absurdly jaunty whistle. It's a thrilling and hip kind of sound but, as we say, one that's hard to unpick; interestingly, though, that's something they have latterly had to try themselves. The paint was almost dry on the US group's second album Gloss Drop when founder member Tyondai Braxton left the band. Rather than junking the whole, they removed Braxton's parts, and found space for new invention and guest vocalists. Here, they apply their new formulae.
ICA, SW1, Wed
JR
Fire And Blood, London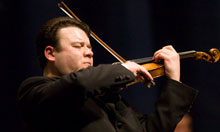 Michael Daugherty is one of the most widely performed composers of our time. He made his name in the 1990s with a series of brightly coloured works that often took ideas from pop culture – Superman, Elvis, Jackie Onassis – as their starting points, and whose attractive, accessible sheen belied the craftsmanship behind them. One of Daugherty's most admired achievements is Fire And Blood, the violin concerto he composed in 2003 for the Detroit Symphony Orchestra, inspired by the Mexican painters Diego Rivera and Frida Kahlo, which gets its belated UK premiere this weekend in the LSO's concert at the Barbican, with Vadim Gluzman as the soloist and Kristjan Järvi conducting the orchestra.
Barbican, EC2, Sun
Andrew Clements
Golgotha, Cambridge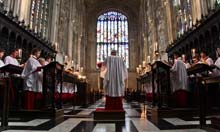 Little of Frank Martin's music gets heard in Britain, least of all any of the Swiss composer's large-scale operas and oratorios. But the highlight of the Easter week music at Kings College is a performance with the Philharmonia and its chorus of Golgotha, Martin's passion oratorio, composed in the years after the end of the second world war. Though Golgotha follows the familiar Easter narrative, Martin's starting point wasn't the Bible story, but an etching by Rembrandt depicting the crucifixion, in which a light shines down on Christ, casting all around him in deep shadow. Martin's score similarly concentrates on Jesus, using a text from the gospels that cuts out a lot of the peripheral detail found in Bach's passions, but does include extracts from St Augustine and the psalms. It's a dark, fiercely concentrated work, with its own special integrity. Stephen Cleobury conducts.
King's College Chapel, Fri
AC