Dum Dum Girls, On tour
Rather than a place, US indie bands of 2011 are united by time: 1986, a moment of innocently jangling guitar and heavy reverb, and the last instance groups tried to copy the grandeur of Phil Spector's productions using the most ramshackle of ingredients. As with Crystal Stilts or Best Coast, Dum Dum Girls – in essence the project of singer-guitarist Dee Dee – are all about candour and spontaneity. This extends to the content and playing of their music. Their debut album I Will Be (released on Sub Pop, home also to the Vaselines) has a coy charm, but live, they surge into the 1990s. Whether they're aiming for girl-group insouciance is a moot point; they sound, refreshingly, like Ride or Lush.
Black Box, Belfast, Sat; Stereo, Glasgow, Sun; Brudenell, Leeds, Mon; Dingwalls, London, Tue; Komedia, Brighton, Wed
John Robinson
Jessie J, On tour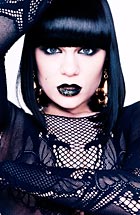 Much like Lady Gaga, Jessie J is someone who has emerged from behind the scenes to reveal an eyebrow-raising appetite for the spotlight. A young British songwriter who has enjoyed US success with songs for Chris Brown and Miley Cyrus, now that she's emerged with her own material, she's done so with an eye to the world stage. Rather than the parochial stylings of, say, Lily Allen, Jessie J has kept some of the strong language, but ramped up the volume and presentation. At this stage, it's the sensory assault of Do It Like A Dude and the rather less aggressive Price Tag (you're right: it does sound a bit like Torn by Natalie Imbruglia) that we know her for best. With the release of her debut album, however, Jessie Cornish reveals more of her backstory, and a sensitive side.
O2 Academy, Birmingham, Sat; Manchester Academy, Mon; O2 Shepherd's Bush Empire, W12, Tue
John Robinson
Kylie Minogue, On tour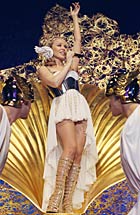 As her Aphrodite: Les Folies tour arrives in the UK, so does the news that it's the most expensive tour Kylie Minogue has ever attempted. As if you can put a price on a golden winged horse, or a group of synchronised swimmers on a water wheel! If the show is glamorously elaborate, however, it's worth noting that the album that it's nominally promoting – 2010's Aphrodite – is really as near as Minogue is ever going to come to a back-to-basics record. Of course, she can make a go of her torch singer persona when she's on Later … With Jools. But a heartland record for Kylie is a dance record, and that – launched in Ibiza, produced by Madonna's stalwart musical director Stuart Price, with no slow ones – is assuredly what Aphrodite is. Of course, the hits will get an outing here. But listen particularly for a heavy metal take on Can't Get You Out Of My Head.
MEN Arena, Manchester, Sat, Mon, Tue; O2 Arena, SE10, Thu, Fri
John Robinson
Storms/Noctures, Sheffield

Tim Garland, the British reeds player and composer, has a stack of credentials as a powerful postbop tenor-swinger. But there's a lot more to Garland, who has also worked with symphony orchestras, in folk-jazzy world music bands, and small chamber ensembles. The Storms/Nocturnes trio is another instance of both Garland's musical flexibility and his international stature, a decade-long collaboration with Grammy-nominated pianist Geoffrey Keezer and dynamic vibraphone virtuoso Joe Locke. The band name accurately represents this threesome's range from improvisational ferocity to delicate lyricism. Crucible Studio Theatre, Sheffield, Sat; Zeffirelli's, Ambleside, Sun; Ronnie Scott's Club, W1, Mon, Tue; Royal Northern College Of Music, Manchester, Wed
John Fordham
Xenakis: Architect In Sound, London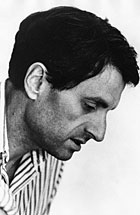 Composers' reputations often go into decline in the years following their deaths, but Iannis Xenakis is proving an exception to that rule. The Romanian-born Greek architect turned composer died 10 years ago, and the Ether festival's tribute to his work is the latest event to show how audiences respond enthusiastically to his challenging and sometimes eerily beautiful music. Architect In Sound will emphasise the links between Xenakis's two careers, the way he introduced architectural concepts in his music, and his pioneering use of computers and electronics in his scores. There's an international symposium as well as a pair of concerts, which are given by the London Sinfonietta, a long-time champion of Xenakis's music, and by Ensemble Exposé, whose programme includes the premiere of tributes from three British composers.
Southbank Centre, SE1, Sat, Sun
Andrew Clements
Esperanza Spalding Chamber Music Society, London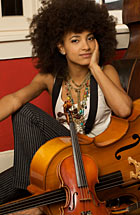 Former classical violinist turned jazz bassist and vocalist Esperanza Spalding hit the headlines in February by beating teenage Canadian pop phenomenon Justin Bieber to the Best New Artist Grammy award, incurring vitriol from his fans. That won't make much difference to the sussed and focused Spalding, a gifted 27-year-old cross-idiom creator who has already made a lot of difference to other leaders' ventures (notably saxophonist Joe Lovano's Us Five ensemble) and a mark of her own through her broad-ranging Chamber Music Society. The Grammy kerfuffle may have put her in the media spotlight, but she won't have a problem thriving in it.
Barbican Hall, EC2, Fri
John Fordham