Grinderman, On tour
It's one thing to want to cut loose and break away from the day job. But when your day job involves voyeurism, murder and theological debate – as Nick Cave's does with his group the Bad Seeds – we might wonder worry what's heading our way. Grinderman, the scaled-down unit comprised of Cave alongside Bad Seeds Jim Sclavunos, Martyn P Casey and Warren Ellis, are evidently to Cave what primal scream therapy was to John Lennon: a way of coughing up some things he'd repressed for his own good. Terrifying stuff all round, were a certain wit not a feature of the group's latest album, Grinderman 2. Styled and sold like a Quentin Tarantino movie, it's all done in the name of good, if slightly bloody, fun.
Rock City, Nottingham, Sat; Leeds University, Mon; Barrowland, Glasgow, Tue; Manchester Academy, Wed; HMV Apollo, W6, Fri
John Robinson
Everything Everything, On tour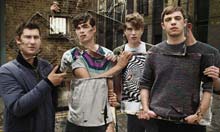 If nobody likes a smartarse, then no one's informed Everything Everything. Thrillingly contemporary, like Foals and Friendly Fires they play a fidgety, intellectual take on funk-pop with some mathematically precise guitar playing. And the songs themselves! Are you hip enough not to be stung by their satires of contemporary mores? It should go without saying that their debut album is one knowing piece of work, if not an easy thing to love, as EE often foreground their wit at the expense of their soul. Still, when the anxiety of their music subsides, the band's harmonies fleetingly suggest that on occasion, they could reach the heart rather than just the head.
O2 Academy Liverpool, Thu; The Bodega, Nottingham, Fri
JR
Deer Tick, On tour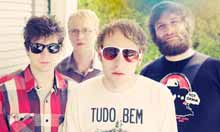 A kind of care home for waifs and strays, alternative country rock is a place where you'll never get thrown out for being too weird, too drunk or too hairy. Deer Tick, from Providence, Rhode Island, are assuredly in that tradition. Over the course of their three albums so far, John McCauley's band have revealed themselves to be unafraid to compromise on feeling, even if this means prettiness may have to suffer. This certainly isn't an easy band to pin down: they're very young, playing in a rootsy style; northerners playing a southern-tinged idiom; and, in spite of their youth, there's a hard-won wisdom to be found in McCauley's songs. All of which needn't detain you too much: the band's sheer vibrancy remains their dominant trait.
Civic Theatre, Bedford, Sat; Taylor John's House, Coventry, Sun; Cargo, EC2, Tue; Brudenell Social Club, Leeds, Wed; The Deaf Institute, Manchester Thu; Captain's Rest, Glasgow, Fri
JR
Philarmonia Orchestra: Music Of Today, London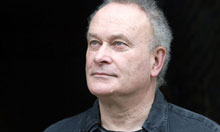 London's symphony orchestras are criticised for a lack of enthusiasm for contemporary music, and do sometimes give the impression that they only include new works in their programmes under sufferance. But the Philharmonia at least does its bit, and its Music Of Today series offers a valuable and free platform for brand-new pieces, as well as works that need to be heard again. The latest series begins this week with Diego Masson conducting Colin Matthews's virtuosic ensemble piece Suns Dance, and later concerts offer works by HK Gruber, Richard Causton and Christopher Trapani, as well as a performance of Kurtág's great song cycle, Messages Of The Late Miss RV Troussova.
Royal Festival Hall, SE1, Thu
Andrew Clements
Polar Bear, On tour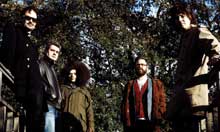 With this year's Peepers album, inimitable genre-bending crossover quintet Polar Bear showed how much ingenuity still fuels the mix of laidback jazz, asymmetrical funk, electronica and street-grooves they've been hypnotising audiences with in recent years. The band's two-tenor sound, a throwback to a much earlier jazz era, but given a totally contemporary upgrade, still defines their special identity, but if it can sometimes distantly echo a cool-jazz ensemble of the 1950s, that impression is constantly dismantled by tongue-in-cheek episodes of teenage-bedroom drum-exercising, free-jazz squealings, bleepy electronics from the enigmatic Leafcutter John, and glowing jazz-infused horn textures as evocative as In A Silent Way-era Miles Davis. There aren't supposed to be any heroes in Polar Bear, but drummer Sebastian Rochford – on his way to being one of the world's best – finds himself cast in that role whether he likes it or not.
The Wardrobe, Leeds, Thu; Band On The Wall, Manchester, Fri
John Fordham
Trudy Kerr/Ingrid James, On tour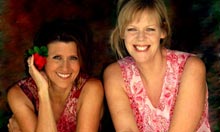 Trudy Kerr and Ingrid James go back a long way, back to the first steps they both took as jazz singers in 1980s Brisbane, when they began refining the standards-cherishing methods that have brought them acclaim. These gigs launch their new Reunion album, a set of jazz classics and favourites unfolding as the kind of vivaciously easygoing dialogue that might be expected of two accomplished jazz buffs with a long history together. Kerr's voice draws more explicitly on a jazz instrumentalist's inflections; James is purer-toned and stays closer to the materials.
Maritime Jazz Festival, Chatham, Sat; Jagz, Ascot & The Hawth, Crawley, Sun; The Woodman, Sevenoaks, Wed; Stamford Club, Grimsby, Thu; The Fleece, Colchester, Fri
JF