Swans, James Blackshaw, On tour
Michael Gira is a musician who has spent his career discovering a gentler side no one had any reason to suspect in him. His first major group, Swans, specialised in a live show of legendary volume, only to evolve into a melodic, acoustic-led ensemble. In spite of a brief spell on a major record label, and the genius of his Burning World album, Gira has latterly taken his booming Voice Of God intonations behind the scenes where, as record company patron, he has released significant work by Devendra Banhart and the English guitarist James Blackshaw, whose systems acoustica provides support here. Tomorrow's Birmingham date forms part of the excellent Supersonic Festival; look out there tonight for the fantastic Part Wild Horses Mane On Both Sides.
Millennium Music Hall, Cardiff, Sat; Supersonic Festival: Custard Factory, Birmingham, Sun; Arches, Glasgow, Mon; Concorde 2, Brighton, Wed; KOKO, NW1, Thu; Stylus At Leeds University, Fri
John Robinson
Tame Impala, On tour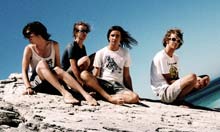 If you've heard Animal Collective or Caribou, you'll know that psychedelic music is still being made – but you may have forgotten it was ever made using guitars. Tame Impala, from Australia, are a band who may serve to remind why that was once a good idea. Impressive grooves, fine cosmic riffing, entrancing harmonies: they're steeped in the 60s rock of the Floyd and Hendrix, but are innocently in love with it, rather than slavishly trying to replicate it. The key word to describe Innerspeaker (even if you didn't know it was recorded in a beach shack, or noted the band's youth, their beads and their floppy hair) is "relaxed". Rather than frying your brains outright, Kevin Parker's band go for a gentle, extended and extremely pleasant simmering range of sounds.
O2 Academy, Birmingham, Tue; Ruby Lounge, Manchester, Wed; Heaven, WC2, Thu
JR
Lissie, On tour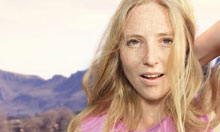 The last time Lissie played in the UK it was in small venues, with a small band, without even a drummer – but you would have thought she was headlining stadiums. Heart on sleeve, Lissie is a female singer-songwriter, but with all kookiness removed. Instead, Illinois native Elisabeth Maurus exudes a tougher exterior, with the kind of persona of a character in a song by Bruce Springsteen. The truth, give or take a mysterious spot of bother in her early adulthood, is a bit more prosaic, but there's no doubting the commitment in her debut album Catching A Tiger, nor her wide influences. Her early successes came with dance audiences; now she's set to claim the heartland.
Oran Mor, Glasgow, Tue; Manchester Academy, Wed; Thekla, Bristol, Thu
JR
Lachenmann Weekend, London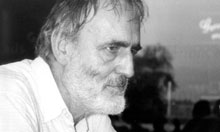 It's only in the last decade or so that Helmut Lachenmann has been recognised outside his native Germany as one of the most significant composers of our time. Over the last 40 years Lachenmann has been questioning our ideas about music, and his deliberately alienated sound world has become hugely influential. His 75th birthday is next month, and this weekend the Southbank Centre marks it with two concerts and a documentary screening. Today the Arditti Quartet plays two of his string quartets, works for solo cello and violin, and the song cycle Got Lost. Tomorrow the London Sinfonietta takes over, pairing Lachenmann's piano concerto Ausklang, with the UK premiere of Schreiben, a 2003 piece created for orchestra.
Southbank Centre, SE1, Sat & Sun
Andrew Clements
Fringe Magnetic IRèNE, London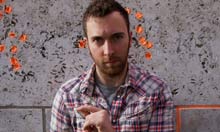 Fringe Magnetic, the 10-piece hybrid of classical strings and jazz instruments spawned by London's Loop Collective, shares this Loop-run double-bill with cutting-edge young Paris quartet IRèNE, which won the La Défense national jazz competition in France this year. Fringe Magnetic, led by composer, trumpeter and Jamie Cullum sideman Rory Simmons, hitch the elegant sonorities of classical strings to Fraud's James Allsopp, Outhouse's Robin Fincker, Tom Arthurs bassist Jasper Hoiby and that fine pianist Ivo Neame and – like Portico Quartet – they make much use of clipped phrases hinting at hidden songs, over rhythms intended to mesh, and not mesh, with them. The music often operates in a cool, melody-twisting world in which the dynamics rarely shift from a kind of hip solemnity, so that the odd edgy acceleration arrives as a real shock.
The Vortex Jazz Club, N16, Fri
John Fordham
Stacey Kent, On tour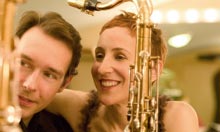 Though she's popular all over the globe, the soft-voiced, intimacy-invoking, Grammy-nominated jazz singer Stacey Kent has become a big deal in France in recent years. Her latest album, Raconte-moi, was sung entirely in French – and enraptured nightclub punters are likely to go even weaker at the knees. Though her alter ego saxophonist Jim Tomlinson and fine guitarist John Parricelli are on hand, there's perhaps not so much in this music for the more demandingly jazz-dependent. Latin swooners, lilting waltzes and funky swingers dominate, although Tomlinson's sax embellishments and Graham Harvey's deft piano phrasing are neatly judged. This repertoire might puzzle a few converts who've discovered the versatile Kent through her recent work with lyricists such as the novelist Kazuo Ishiguro, but it'll be just perfect for most members of the singer's devoted fanclub.
The Lights, Andover, Sat; Barnfield Theatre, Exeter, Sun; Mumford Theatre, Cambridge, Mon; Ronnie Scott's, W1, Tue to Fri
JF