Fenech-Soler, On tour
Electropop is a place where people with directional hair sing about being emotionally cold to one another, but there can be isolated moments of fraternity. Such a moment came at the start of 2010 and the Groove Armada single Paper Romance. Crunching beats, good tune, video of a model having an emotional breakdown in the chemist's … it effectively said to Fenech-Soler, the band who guested on the single, this is how you do it. And so, in songs like Lies, the band do a nice job of finding a compromise between their urge to write a song and go for a longer dance blowout. This last option, though, may be where their future lies. Ben Duffy is a capable singer, but you wonder how deranged Fenech-Soler might be if the band let go altogether.
Shipping Forecast, Liverpool, Sun; HMV Institute, Birmingham, Tue; Stealth, Nottingham, Wed; Sub91, Leicester, Thu
John Robinson
Professor Green, On tour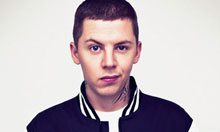 Self-deprecating MCing: it's what the UK does best. Much like his mentor Mike Skinner, Professor Green is as much a comic creation as he is a rapper: a typical song finds him channelling his inner Rodney Trotter. In this respect, the Prof is well in tune with many British MCs of the moment – Example, Plan B, etc – who've largely abandoned documentary narratives about dealing crack on income support for rather less grim, and more tuneful destinations. Recently this has brought forth Green music both good (the INXS-sampling single Need You Tonight) and very bad (the Lily Allen-featuring cover of Just Be Good To Me), but Professor Green's persona is nothing if not about rolling with the punches.
The Leadmill, Sheffield, Sat; O2 Academy Birmingham, Sun; O2 ABC, Glasgow, Tue; Digital, Newcastle upon Tyne, Wed; Manchester Academy, Thu
JR
The Jim Jones Revue, On tour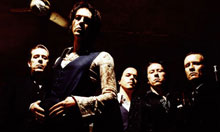 Like some kind of habitual criminal, rock'n'roll just can't seem to change its ways. That's certainly the case with the Jim Jones Revue: a bunch of rock band lifers who either can't or won't evolve, they're a throwback to a couple of different eras (Camden, circa 1990; Memphis, circa 1956), recidivists who need musical progress like a caveman needs internet banking. But don't be fooled into thinking that's a bad thing. Led by the testifying fervour of Jim Jones, the band use a basic rock'n'roll format and push it to its bursting point, a riotous noise that pushes at sonic boundaries much as early rockers pushed at social ones. Their second album Burning Your House Down is a blunt instrument, but it can also be a surprisingly versatile one.
Chinnery's, Southend-on-Sea, Sat; O2 Academy Oxford, Tue; Brudenell Social Club, Leeds, Thu; Sound Control, Manchester, Fri
JR
A Knot Of Time, Birmingham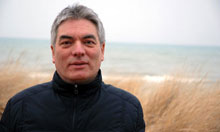 The Birmingham Contemporary Music Group has been a steadfast champion of the music of Simon Holt: one of its earliest commissions, in 1990, was his ensemble piece Lilith and Holt's elusive scores have made regular appearances in the group's programme ever since. The BCMG's first concert in its new season includes another premiere: the first complete performance of A Knot Of Time, a cycle for soprano and an ensemble of clarinet, viola, cello and double bass. With text taken from Federico García Lorca, over the last three years Holt has steadily expanded the cycle to its final form, which Sarah Leonard will sing.
CBSO Centre, Sun
Andrew Clements
Mujician, Aki Takase Trio, On tour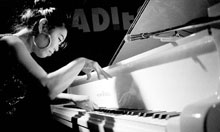 Mujician is one of the most creative free-jazz groups ever to have emerged on the UK scene. Pianist Keith Tippett brought both a jazz and contemporary-classical sensibility to the venture, Paul Dunmall a sax gravitas out of John Coltrane, John Surman and Evan Parker, Paul Rogers a Charles Mingus-like bass power, and drummer Tony Levin a mix of exuberant flat-out swing and elemental, Elvin Jones-inspired freedom. In celebration of Levin's 70th birthday, the group are re-forming for an unmissable six-date tour. Look out too for a bonus attraction: Berlin-based Japanese improv pianist Aki Takase.
mac, Birmingham, Sat; Vortex Jazz Club, N16, Mon; University Of Newcastle, Newcastle upon Tyne, Thu; Old Town Hall, Gateshead, Thu
John Fordham
Jazza Festival, London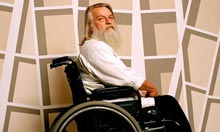 The inimitable British singer-songwriter Robert Wyatt has had a devoted audience for years, and one that crosses many musical territories. Wyatt's unique downbeat chorister sound is currently being connected to the most unexpected of repertoires for him – the Great American Songbook – and as well as being a benefit and consciousness-raiser for the people of Gaza, the Jazza festival is the launchpad for his new album, For The Ghost Within, a compelling blend of haunting vocal treatments and inspirational arrangement. Wyatt doesn't sing live any more, so the formidable Cleveland Watkiss takes his place in this glittering lineup, alongside Gilad Atzmon's Orient House Ensemble and the Sigamos Strings, plus the Jazza All-Stars (with saxophonist Peter King and Polar Bear's Seb Rochford), singer Sarah Gillespie, folk luminaries Rory Mcleoud and the Unthank Sisters, and more.
The Scala, N1, Tue, Wed
JF