"Last LP we got down right, showed all these corny motherfuckers what hip-hop's supposed to sound like." So boasted rappers Show & AG on their 1995 track Next Level. As practised by the duo, members of New York's revered Diggin' In The Crates crew, this ideal hip-hop aesthetic involved samples – generally from past genres of black music – gained by, well, diggin' in the crates.
In 2010, though, it's hard to know what hip-hop's supposed to sound like. In the late-80s, artists as diverse as Eric B & Rakim, Big Daddy Kane and Public Enemy sampled funk-soul brothers like James Brown, Bobby Byrd and the Meters, before 90s newcomers Gang Starr and A Tribe Called Quest brought jazz cats like Roy Ayers, Weather Report and Grover Washington Jr into the mix. Certain drum breaks became sonic staples (who didn't sample the Honey Drippers' Impeach The President?), while regional tastes in beats – the sinewy, P-funk inspired grooves of Dr Dre and his West Coast compadres, for instance – ensured that hip-hop had variety without ever sacrificing that all-important nod factor.
Recently, though, hip-hop seems to have stopped marching to its own beat. A few years back, hipster DJs took delight in mashing up rap vocals with alt-rock or dance beats. Now, rap's rising stars are cutting out the middle man and rhyming over these backdrops themselves, if they aren't already busy recording with the artists behind them.
Kid Cudi has collaborated with MGMT, Ratatat, Best Coast and Vampire Weekend, while Philadelphia duo Chiddy Bang made liberal use of MGMT's Kids on their Opposite Of Adults track, taken from a debut album titled The Preview that also packs in samples from Passion Pit, Sufjan Stevens and Radiohead. Then there's BoB, partial to some (sampled) Vampire Weekend himself, and whose UK chart-topping Airplanes featured Paramore's Hayley Williams.
Perhaps it had to happen. Pop, rock, R&B and dance music have all lifted tics and tricks from hip-hop, whose own aesthetic boundaries have been pushed back from the inside by the experimentalist likes of OutKast and the Roots. Consequently, where hip-hop's hook-ups with other genres once seemed jarring (think the shotgun marriage of rock and rap acts on 1993's Judgment Night soundtrack), these days it's like hip-hop has overdosed on cider and black at the indie disco.
Double-O, the producer half of Chicago hip-hop duo Kidz In The Hall, whose 2009 mixtape track The Grizzly Man cannily sampled Two Weeks by Jay-Z-approved psychedelicists Grizzly Bear, feels right at home in a genre-jumbling new world that's far removed from the aural apartheid of his pre-MP3 formative years.
'I think the energy we see in the indie rock world is as close as we've seen in recent years to the early days of hip-hop' Double-O, Kidz In The Hall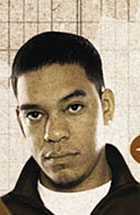 "When I was younger, you would get made fun of for being eclectic," he remembers. "You could only listen to hip-hop, even if you secretly enjoyed Nirvana or Green Day. Groups like OutKast and producers like The RZA and Timbaland started early, sampling or working with Björk, and I think once the fanbase saw that, they started to seek out those acts on the internet. Then, with the explosion of DJ culture and the mash-up going mainstream with the likes of Jay-Z and Linkin Park, it was inevitable that sampling would become more eclectic."
One could argue that hip-hop's actually the genre benefitting most from this sonic free-for-all. Where the music once bristled with the outsider energy that rock sacrificed during its 1980s bad-hair decade, its Puffy-led commercial explosion in the 90s meant that, by the new millennium, hip-hop was the establishment. Fair enough, then, that rap's new breed might look to their tight-trousered counterparts in the reinvigorated indie scene for style pointers.
"I think the energy we see in the indie rock world is as close as we've seen in recent years to the early days of hip-hop," says Double-O. "And most of these indie rock guys have grown up with hip-hop as a part of their musical palate, so you hear the familiarity, whether it be drums or cultural references or even attitude. People are attracted to that, but then there's the other side that are simply followers. It's 'cool' to be different."
Still, whether you like this new, open-door approach to sampling or think that hip-hop – for so long the coolest kid at the party – must be in the midst of a mid-life crisis, one question prevails: is the art of beat-digging heading the way of the XXXL hoodies and oversized denim that today's hip-hop stars have ditched in favour of cardies and skinny jeans? In the 90s, producers like DJ Premier, Pete Rock, Buckwild and Diamond D routinely braved the deepest, darkest recesses of densely packed record shops in search of a jazz, funk or soul obscurity within whose dust-filled grooves might nestle six seconds of sampling pleasure. Architects of the era's boom-bap sound, they were also archaeologists (as crew names like Da Beatminerz and the aforementioned Diggin In The Crates' made clear), but while these hip-hop Tony Robinsons would board flights to Tokyo in pursuit of vinyl, a browse of HMV's CD racks is the nearest some of today's beatsmiths will ever get to digging in the crates.
"I was in college when Napster was invented," recalls Double-O, whose catalogue with Kidz partner Naledge combines modern electronica with purist-pleasing soul and jazz samples, "so I used that early on. I never really got my hands dirty. I certainly bought a few records, but not at the level those guys did. And initially I only made records from scratch. When I got my first Akai MPC, then I started sampling hard."
'The best thing is finding that magic and chopping it just the right way … The worst is when someone finds it before you and puts it out' Double-O, Kidz In The Hall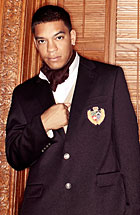 But while the newest knob-twiddlers are unlikely to be on first-name terms with staff at New York's Sound Library or know the thrill of beating Lord Finesse to a box of Cannonball Adderley LPs at a yard sale, many of them are students of their dusty fingered predecessors. Xaphoon, the board-bashing half of Chiddy Bang, cites Premier and the late J-Dilla as formative influences. Ageing hip-hop fans might sneer, but in an era when many producers have ditched costly-to-clear samples altogether, the fact that Chiddy Bang are sampling anything makes them hip-hop traditionalists of a sort. Besides, doesn't a craftily chopped MGMT sample make a change from the umpteenth use of Bob James's Nautilus?
So has hip-hop abandoned or exhausted samples of a certain vintage entirely? Sure, Just Blaze might have reached no further than his Now 26 CD in gifting Eminem with a Haddaway sample, but Teflon Don, the latest album from big-selling Rick Ross, has Latin jazz maestros Caldera and 70s R&B smoothies Enchantment joining hip-hop perennials the Bar-Kays, James Brown and Willie Hutch in a symphony of samples lush enough to soothe the ears from Rawse's sandpaper vocals.
Likewise, with Premier, Rock, RZA and even LA's self-proclaimed "Loop Digga" Madlib having submitted material, Kanye West's forthcoming Dark Twisted Fantasy album may do for traditional hip-hop sampling what his 808s & Heartbreak did for Auto-Tuned self indulgence, although the presence of Bon Iver's Justin Vernon should ensure that Yeezy keeps the Pitchfork crowd with him.
Still, even if that cast list gets bumped at the last minute in favour of David Guetta and Bloc Party, it won't matter. They'll stay rifling through the racks as they strive to keep the art of digging from being buried, bumping elbows with the likes of Black Milk, 9th Wonder, Jake One and Alchemist along the way.
Asked whether digging is a dying art, Double-O pulls no punches. "It is dead," he emphasises. "You can download entire artist discographies in minutes." Yet the producer's description of the highs and lows of his craft – "The best thing is finding that magic and chopping it just the right way … The worst thing is when someone finds it before you and puts it out" – suggests that digging's spirit is already being sampled in the digital era. Can you dig it?