MIA, On tour
Musician, producer, visual artist, guest star, model and controversialist – MIA is in your face on every available platform; catnip for the broadsheets like Cheryl Cole is for the tabloids. True to the nature of the beast, then, her current album /\/\/\Y/\ (MAYA) was something you heard about long before you actually heard it, but there was still plenty to be excited about when you did. Not tunes, exactly, in the same way that her breakthrough single Paper Planes provided them. But with the lead-off single Born Free, she gave her clearest indication yet of what she was about: chaos, not coherence. If you thought her interviews were contradictory, live, MIA is something else altogether. As on a TV news broadcast, this is somewhere where war, peace, knowledge, ignorance, noise and silence are all an essential part of the picture.
O2 Academy Brixton, SW9, Wed; O2 Academy Oxford, Thu
John Robinson
Pulled Apart By Horses, On tour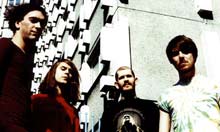 Anyone who thought grunge was the high water mark of anti-fashion music needs to see the Leeds band Pulled Apart By Horses. In one of their videos they get dragged through a forest by malign forces - as it turns out, though, this is actually how they look most of the time. However, what they lack in glamour, they make up for in noise. Producing a lurching rock that harks back to grunge and Brit bands like Ligament, Pulled Apart By Horses have found favour with the likes of Biffy Clyro, Foals and Muse while being more interesting than any of them. There's an eponymous debut album to be going on with, but the live arena is undoubtedly the best place to discover them.
The Hop, Wakefield, Sat; Old Maltings, Bury St Edmunds, Mon; UEA, Norwich, Wed; The Engine Shed, Lincoln, Thu; O2 Academy Brixton, SW9, Fri
JR
Cloud Nothings, On tour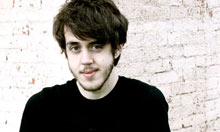 If 1986 was the year indie music was born, then 2010 was the year of its renaissance. Alongside countless bands picking up the vaguely shambolic mantle of the first wave of late-80s players, Dylan Baldi – AKA Cloud Nothings – shines particularly brightly. The best indie rock offers some beacon of melody among the guitar noise, and that's especially true of that made by this Cleveland, Ohio one-man band. The boom-to-bust cycle with such enterprises – cf Wavves – can be short. Now signed to Wichita, maybe Baldi is one to buck the trend.
The Hope, Brighton, Sat; Thekla, Bristol, Sun; The Harley, Sheffield, Mon; Deaf Institute, Manchester, Tue; Captain's Rest, Glasgow, Wed; Sneaky Pete's, Edinburgh, Thu
JR
Kafka Fragments, London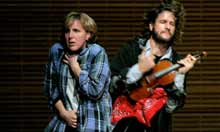 Now in his 85th year, György Kurtág is one of the great figures in contemporary European music today, a notoriously fastidious composer who works very slowly to fashion his exquisitely wrought scores. He's a miniaturist, preferring to build up large-scale structures from successions of aphoristic pieces whose expressive and dramatic force is out of all proportion to their microscopic dimensions. One of the most extreme and longest of these works is Kafka Fragments, Kurtág's 1987 song cycle for soprano and violin, based on extracts from the author's letters and diaries. Made up of 40 short movements lasting around 70 minutes, it's coming to London for just a single performance, so catch it while you can.
Barbican Hall, EC2, Thu
Andrew Clements
Centauromachy, Cardiff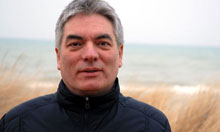 Last month, Birmingham Contemporary Music Group introduced a Simon Holt song cycle, and at the Huddersfield Contemporary Music Festival in a fortnight's time, Holt's Telarañas – a duet for violin and cello – debuts in this country. But perhaps the most significant of the current rush of Simon Holt premieres is Centauromachy, his latest work for the BBC National Orchestra of Wales – the third piece Holt has written for the orchestra since he became its composer-in-association two years ago. A double concerto for flugelhorn and clarinet, the starting point for Centauromachy is a regular source of inspiration for Holt: Greek mythology. As most people probably know, a centaur was half man and half horse, combining two utterly contrasted characters in a single body – one intelligent and thoughtful, the other impulsive and lustful. It seems the perfect starting point for a double concerto, although which instrument takes on which role remains to be seen.
St David's Hall, Fri
AC
Hugh Masekela, On tour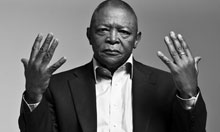 Hugh Masekela – the great South African jazz trumpeter, pop hitmaker and tireless human rights campaigner – may have celebrated his 70th birthday last year, but his fans around the world know he still comes charismatically alive on a stage. A Masekela gig is always likely to mingle danceable township, Afrobeat and Latin groovers, as well as dramatic, sobering and hilarious vignettes of South African life past and present – from the whistle sounds, piston-clankings and defiant laments of Stimela's representation of the apartheid-era labour trains, to the stirring and anthemic Mandela-embrace Bring Him Back Home. For this tour, Masekela and his powerful band are joined by the Mahotella Queens, the vivacious a capella Zulu jazz trio that had their first hit 46 years ago and have never lost the power to charm, entertain and inform.
Philharmonic Hall, Liverpool, Sat; The Sage, Gateshead, Wed; Royal Festival Hall, SE1, Fri
John Fordham