MGMT, London
With MGMT, it's proved to be a case of "careful what you wish for". Their great Time To Pretend single was a fantasy about their – as yet hypothetical – lives as rock stars. And then look what happened! Though their response should be that rock paradigm, the second album about the music business, Ben Goldwasser and Andrew VanWyngarden have less predictably retreated into obscure territory: Congratulations features production by Spacemen 3's Sonic Boom, a song about Television Personalities legend Dan Treacy and a vibe that's British indie, circa 1986. Just as the leftfield eccentrics they pay homage to had their own take on pop, so MGMT have their own pop take on eccentricity.
Heaven, WC2, Thu
John Robinson
Four Tet, On tour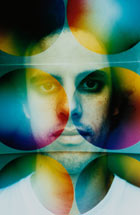 Neither bloodthirstily experimental, nor blandly mainstream, Kieran Hebden is a musician who has for over a decade kept a foot comfortably in either camp. In a career with some interesting high points – a 45-minute debut single; being present at the birth of that bucolic strain of techno, "Folktronica" – his recent work with others has served to remind us of his strengths, bringing a groovy discipline to free folk loonies Sunburned Hand Of The Man and generating digital noise with which the free drummer Steve Reid could interact. As Four Tet, Hebden tells both sides of his story, in a way that speaks of good taste, meticulous beat science and a love of the far-out. That his current album, There Is Love In You, often sounds like an advert for a very strange mobile phone isn't, consequently, to be taken as a criticism.
Bongo, Edinburgh, Sat; Concorde 2, Brighton, Wed; Plug, Sheffield, Thu; Custard Factory, Birmingham, Fri
John Robinson
John Surman/Jazz Scene Europe, London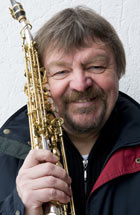 Back at the turn of the millennium, the lyrical English saxophonist and clarinettist John Surman released an exquisitely crafted piece of jazz chamber music on the ECM album called Coruscating, working with longtime bass partner Chris Laurence and a string quartet. An update on this venture opens Kings Place's Jazz Scene Europe season, which also features Italian sax/clarinet star Gianluigi Trovesi (Thursday), a close musical and conceptual relative of Surman in the French multi-reeds original Louis Sclavis (Friday), and the lyrical and consistently inventive UK saxist Andy Sheppard (20 March). Surman's search for a soft, and distinctly English, pastoral space between jazz, folk song and classical music has been a powerful motivation for him over 40 years, and the Trans4mation Quartet is his vehicle for this sound.
Kings Place, N1, Wed to 20 Mar
John Fordham
In The Alps, London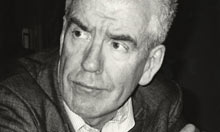 The disconcertingly strange music of Richard Ayres, who was born in Cornwall (in 1965) but has lived in the Netherlands for the last 20 years, has taken a while to put down roots in Britain. His surreal amalgam of styles, plundering the whole of western music, is combined with a personal mythology of imaginary characters, all with weird and wonderful histories. This week, soprano Barbara Hannigan and the London Sinfonietta give the UK premiere of Ayres's No 42, In The Alps, an "animated concert" which tells the story of a girl who survives a plane crash and grows up among the mountain goats, until a local trumpeter hears her singing and sets off to find her. The programme includes the London premiere from another musical maverick, the Irishman Gerald Barry. Beethoven is his setting of the great composer's letter to his famous Immortal Beloved.
Queen Elizabeth Hall, SE1, Wed
Andrew Clements
Alasdair Roberts, On tour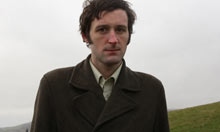 It took him a while, but when Alasdair Roberts found his own voice, he did so spectacularly. Once a member of Appendix Out, a Scottish band much in debt to Will Oldham – who later became benefactor, collaborator and pal – Roberts has since emerged with a sound that would chiefly be heard solo, as on the great No Earthly Man album, with his evocative tenor moving purposefully and with little baggage along traditional roads. Last year's Spoils brought in tasteful backing from former band members, and finds his material – steeped in folk traditions both ancient, modern and wholly imagined – weaving a powerful and benign magic.
Montrose Folk Club, Sat; Stereo, Glasgow, Sun; The Tunnels, Aberdeen, Thu
John Robinson
Portico Quartet, On tour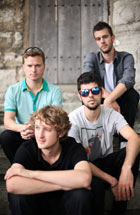 Having invented a unique and engaging ensemble tone around minimalist Philip Glass/Steve Reich music, a little jazz phrasing and the sound of the melodiously tuned hang drum, 2008 Mercury-nominees Portico Quartet have had to juggle adherence to their signature sound with the pressure to branch out. Last year's Isla album reflected their growing stature by being recorded at Abbey Road with sometime Radiohead producer John Leckie, and offered loops, pedal effects and string-synth arrangements, balanced against a tougher approach to improvisation and melody. Aiming to build and sustain captivating, slow-changing moods, Portico's confidence in its sound keeps on growing.
The Sage, Gateshead, Sat; Band On The Wall, Manchester, Sun; South Hill Park Arts Centre, Bracknell, Tue; Turner Sims Concert Hall, Southampton, Thu; De La Warr Pavilion, Bexhill-on-Sea, Fri
John Fordham