Jay-Z, Manchester & Birmingham
For all his beef with the band, artistically speaking, Jay-Z has quite a lot in common with Oasis. Like Oasis, he made his name with exciting, aspirational music. And like Oasis, when he achieved the regal status he craved, a little of the impetus and excitement went out of that music. Not that this makes his appearances any the less enjoyable. Statesmanlike and with huge strength in his catalogue, he's able to play a set that's composed of nothing but hits, or his contributions to them. In truth, this would be quite in keeping with the man's elevated position (he's got "Obama on text…"), but this is not an artist content just to enjoy the spoils. As his amusing ongoing war on Auto-Tune attests, Jay-Z remains unafraid of going on the offensive.
Manchester Evening News Arena, Mon; Birmingham LG Arena, Wed
John Robinson
Richard Thompson's Meltdown, London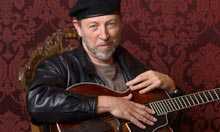 Rather than a searching and wide-ranging festival, this year's Meltdown seems more like a family affair. Curated by one-time Fairport Convention guitarist Richard Thompson, some of the bookings – drawing heavily on the relationship between his family and the Wainwright/McGarrigle clan – seemed a little pedestrian. The recent death of singer Kate McGarrigle (mother of Rufus and Martha Wainwright and a singer of great renown herself) has, however, thrown things into a rather different context. Now, events seem both an entirely appropriate closing of the ranks, and a celebration of life. McGarrigle will be honoured in a night featuring Rufus, Martha, Emmylou Harris and more, while other shows of note include those by Van Dyke Parks, the Taqwacore Punk night, and Thompson's opener, called Cabaret Of Souls.
Southbank Centre, SE1, Fri to 21 Jun
John Robinson
Teenage Fanclub, On tour
Even by their own standards, the new Teenage Fanclub record is a polite affair; rather than crashing in the door, Shadows is an album that patiently waits outside for you to let it in. Really, that's very much in keeping with how they operate. A band who seem to be living out a version of the hare and tortoise parable, Teenage Fanclub make music with care and attention to detail, in the hope that a certain attention is paid to it in turn. Shadows, for sure, has been a long time coming (it's the first since 2005's Man-Made, and features a song called, slightly tardily, Shock And Awe), but it's a great endorsement of their way of doing things. It should go without saying that a key subject of the record is the passing of time. But it also speaks volumes about the wisdom of experience.
Bristol O2 Academy, Sun; Birmingham O2 Academy, Mon; Shepherd's Bush Empire, W12, Tue
John Robinson
Spitalfields Festival, London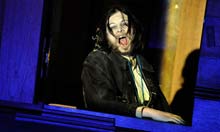 Spitalfields Festival has worked hard at putting down roots in the east end, ensuring that there's as much relevant and interesting to the local population as there is to attract more migratory festival goers. Running throughout this year's festival is the Xenakis Pavilion, an interactive sound installation and associated events in Old Spitalfields Market, inspired by the work of the great architect turned composer; other contemporary composers spotlighted include Chris Newman, Aldo Clementi and James Weeks. It kicks off with composer David Sawer and director Richard Jones's theatrical take on Rumpelstiltskin, while The Sixteen are the vocal group in residence.
Various venues, E1, Fri to 26 Jun
Andrew Clements
Aldeburgh Festival, Snape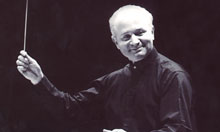 This is pianist Pierre-Laurent Aimard's second year as artistic director in Aldeburgh, and he is once again demonstrating that he is determined to be very much a hands-on presence there. The programme's themes clearly reflect his own predelictions: George Benjamin, 50 this year, is the featured composer, and the whole festival begins with another chance to see the Opera Group's staging of Benjamin's beautiful short opera Into The Little Hill, paired with a performance of Berio's Recital. The festival pays its usual dues towards its founder Benjamin Britten, and also this time to those who followed him as artistic director. But the last weekend is dominated by Pierre Boulez and Ensemble InterContemporain, whose visit would have been quite unthinkable during Britten's lifetime, when Boulez represented the opposite pole of contemporary music. Boulez conducts his own music and that of Ligeti, and brings the premiere of the latest song cycle by the apparently ageless and inexhaustible Elliott Carter, now in his 102nd year.
Various venues, Snape, Fri to 27 Jun
Andrew Clements
Marcin Wasilewski Trio, On tour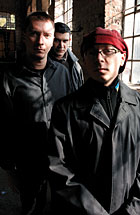 The Wasilewski Trio's illustrious mentor, the great Polish trumpeter/-composer Tomasz Stanko has said of the proteges he discovered as teenagers: "In the entire history of Polish jazz, we've never had a band like this one." The long-term empathy of Wasilewski, bassist Slawomir Kurkiewicz and drummer Michael Miskiewicz is revealed in the patient ease with which they intertwine impressionistic music and powerful pulses. They mix strong originals with classics like Morricone's Cinema Paradiso, Stanko's Balladyna (reworked as a purple-hued tone-poem of dark basslines and stealthy low-end piano figures) and Carla Bley's King Korn (delivered in bursts over rhythmic surges, turning to racing swing scattered with improv abstractions). It's one of the great European jazz groups of recent times.
Queen's Theatre, Barnstaple, Sun; LSO St Luke's, EC1, Tue; The Sage, Gateshead, Wed; Queens Hall, Edinburgh, Thu
John Fordham