Apologies to anyone over 25 who may be reading this. We begin Sleeve Notes with a tale involving Pendulum. If you're under 25, apologies also. Dorian Lynskey may have offended you by being too old to appreciate their noisy, dumb music. Yep, this week saw much bile projected at the Australian drum'n'bass/rock group after Dorian decided that their music made him feel old. "When I hear Pendulum do I feel ready for my free bus pass," he explains. "They've sold out Wembley Arena and topped the charts with third album Immersion, so they must have something going for them, but I'm damned if I can work out what it is. To me, their cyborg fusion of drum'n'bass and heavy metal is the worst of both worlds: a boring racket." Our readers were undecided as to whether this reaction was down to age or, in fact, the relative crapness of the band. We'll let you be the judge of that one.
Five things we've learned this week
Not many people have anything to say about the new Ariel Pink album, even though it's really great
Stornoway played lots of live music for the Guardian
Christina Aguilera is still banging on about sex
That despite his crimes against music, David Guetta is currently the "man"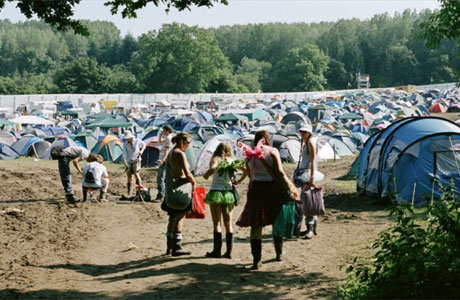 You can't have failed to have heard that Glastonbury festival celebrates its 40th birthday this summer. It's funny that a festival that grew from the pipe dream of a west country dairy farmer has grown to be such a divisive issue among our readers: you either love Glastonbury or hate the festival and everyone who likes it. Fortunately, plenty of people at the Guardian love it – including Laura Barton, who marvels at the changes that have taken place since it cost £1 a ticket. And you too can marvel at these changes by looking at our gigantic 40th-anniversary gallery.

Guardian Music Twitter has pulled out of Glastonbury because it has a poorly back :(