Wu-Tang Clan, On tour
Whether they've become actors, producers, or – as was rumoured – taxi drivers, the post-Wu fortunes of the group's founder members have been mixed, to say the least. In their pomp it was impossible to get the original nine artists in the same room at the same time, but in recent years these charismatic MCs have been drawn back to the mothership; every time they thought they were out, the group inevitably pulled them back in. It's possible that some will know RZA, Method Man and GZA (at one point the group's most magisterial performer) from their appearances in some cool movies and television shows, but the idiosyncratic skills exhibited by those who have refused to diversify remain the ones to watch. Ghostface Killah and Raekwon remain the most persuasive MCs, while Clan loyalty decrees even the deceased Ol' Dirty Bastard will be there in spirit.
O2 Academy Glasgow, Sun; Manchester Academy, Tue; O2 Academy Brixton, SW9, Wed
John Robinson
Field Day, London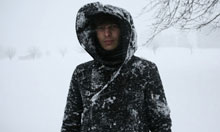 The hipster, in his tap shoes and plus fours, is not enormously well-served by festivals. Over the past couple of years, however, Field Day has done its part to rectify that situation, providing a festival website that's refreshingly impossible to navigate and a programme of bleeding edge bands both ancient and modern. Representing ancient, this year, Field Day has plumped for originality and unpredictability: the Portishead-influencing modernists Silver Apples, and then the Fall – resoundingly no-one's idea of a good-time band, especially not if you're a member. Newer bands are in plentiful supply: particularly look out for electro chap Pantha Du Prince, and No Age, Californians on a strafing noise tip.
Victoria Park, E3, Sat
John Robinson
Bonnie 'Prince' Billy & The Cairo Gang, On tour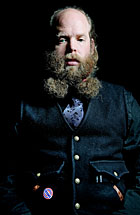 Though he's a songwriter covering the biggest of themes (love, death, etc), Will Oldham's method is to start very small indeed. Making huge capital out of his forensic eye for detail, (increasingly about how people react to, say, his snoring or physical decline), Oldham's best songs pick up on the subtleties, absurdities and joys of relationships to create music that's quite his own. And he makes a lot of it. Once a kind of bizarre cult, in the last five years, Oldham's work rate has doubled, a raft of live albums and collaborative projects serving to keep him one of the most productive musicians in his calibre of weirdness. As such, it's hard for all but the most devoted obsessive to keep completely on top of what he's up to, a fact the generally mysterious Oldham is probably only too happy about.
St John The Baptist Church, Coventry, Mon; Manchester Cathedral, Tue; O2 Shepherd's Bush Empire, W12, Wed
John Robinson
Tête à Tête: The Opera Festival, London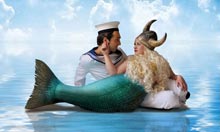 This will be the fourth summer in which Tete à Tete has taken up residence at Riverside Studios to present its very individual perspective on all things operatic. Both a showcase for new pieces and a public forum for works and productions in progress, some events may be little more than sketches or statements of artistic intent, but these are interspersed with fully fledged works ranging from monodramas to chamber operas. Opera North opens things with The Lost Chord, a piece devised by Tim Hopkins built around Gilbert & Sullivan's Ruddigore; Scottish Opera contribute BabyO, for parents and their babies; while WNO chips in with its community project Search For Sounds. There are also operas by Robert Hugill, Will Todd and Michael Zev Gordon.
Riverside Studios, W6, Thu to 22 Aug
Andrew Clements
Ronnie Scott's Brit Jazz Fest, London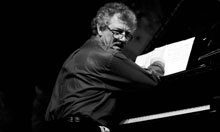 A year ago, facing criticisms that it was obsessed with international stars and losing touch with the local jazz scene so crucial to its earlier evolution, the revamped Ronnie Scott's Club risked a fortnight-long festival devoted to British jazz. The gamble paid off, with good houses for lesser-known artists – even the edgy free improv of Evan Parker and Led Bib received warm welcomes. So the club is up for a second go, opening with a jazz/R&B blast from Hammond organ maestro Brian Auger's Oblivion Express but also including Led Bib, Empirical, Django Bates's Beloved Bird, Jason Yarde, trioVD and more innovators during the run. One of the more contemplative but quietly surprise-packed episodes will come on Monday from UK piano giant John Taylor and the saxophonist Julian Arguelles. Together for the first time, these improvisational masters bring new twists and ambiguities to the meanings of lyricism.
Ronnie Scott's, W1, Sat to 14 Aug
John Fordham
Tom Bancroft's Band Of Eden, Edinburgh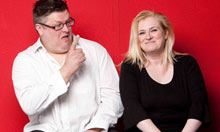 With last year's album The Ballad Of Linda & Crawford for his Orchestro Interrupto, Tom Bancroft surprised a few people who knew him only from his lively presence as a drummer on the Scottish jazz scene and hadn't envisaged him as a composer, too. Bancroft originally conceived the venture as a setting for the American piano star Geri Allen; the music evoked George Russell and Ornette Coleman, plus Scottish folk laments and jigs. For the 2010 Edinburgh jazz festival, Bancroft has reinvented Orchestro Interrupto as Band Of Eden so that it now comprises two sub-groups: the all-male Band Adam and all-female Band Eve, with the latter led by Scottish saxophonist Laura Macdonald (pictured alongside Bancroft) and also featuring pianist Zoe Rahman, trombonist Annie Whitehead and Swedish drummer Martina Almgren.
The Hub, Thu
John Fordham