Dum Dum Girls, On tour
It's much more pleasant to be in an indie band in 2010. In 1986, you had to be heartbroken in a rainy northern town, then play the resulting songs in student unions. For the likes of Best Coast, Crocodiles and Dum Dum Girls, the music still sounds like British indie of 25 years ago, but at least they're playing it in sunny California. Dum Dum Girls are part of an upsurge in shoestring pop, the influences of Phil Spector (tunes) and the Jesus And Mary Chain (noise) operating in tandem. Album I Will Be is enjoyable, but their Jail La La single best displays their breezy charm.
1234 Festival, N1, Sat; Tramlines Festival, Sheffield, Sun; The Cluny, Newcastle upon Tyne, Mon; Cabaret Voltaire, Edinburgh, Tue; Sound Control, Manchester, Wed; Cargo, EC2, Fri
John Robinson
Holly Miranda, On tour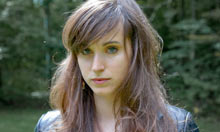 Proof that Los Angeles might well be the new Brooklyn is evidenced by the hipster exodus that currently seems to be taking place. Producer Dave Sitek has moved there. Now Holly Miranda is on her way to the west coast too, but really, you've got to wonder if that's such a good idea. How exactly is her new locale is going to sit with her haunted-house vibe? That could be the impression you'll have formed of her from her album The Magician's Private Library. Produced by Sitek, and featuring members of his band TV On The Radio, who contribute to the record's freaky Cocteau Twins/Julee Cruise chorales, it's a characteristically layered piece of electronic soul, while Miranda remains a spectral but compelling presence throughout. Live, the effect is similar but you'll find she offers a fuller look at the songs that lurk underneath the ambience.
Truck Festival, Steventon, Sat; The Borderline, W1, Mon; Westminster Reference Library, WC2, Tue
John Robinson
Erykah Badu, London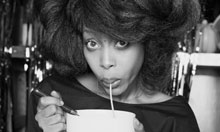 "Evolving": it's what Erykah Badu has tattooed on her back, and it's a description that continues to suit her well. A principled artist – albeit one who can occasionally come over as something of a space cadet – of late Badu has delivered two albums that have confirmed her, after a dry spell, as a powerful singer, and a free thinker. Most recently (and this is how we know about that tattoo), it's been something you can see in the video for her single, Window Seat. The song is a typically well-sung ballad. The clip, however, is a Super 8 film of Badu walking through downtown Dallas, removing her clothes as she goes, until she arrives naked at the site of JFK's assassination. All pretty extraordinary stuff and proof that while the whole "neo soul" deal was a pretty woolly business, Badu is an artist of real bite.
O2 Academy Brixton, SW9, Sat
John Robinson
Francesca da Rimini, London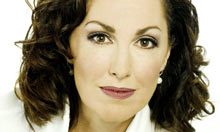 Though most of the works presented during Opera Holland Park's annual 10-week season are standard repertory pieces, it always includes something to give even the most assiduous opera-goer something out of the ordinary. In recent years those specialities have included Cilea's Adriana Lecouvreur, Ponchielli's La Gioconda and Montemezzi's L'Amore di Tre Re; there's a definite bias towards 19th-century Italian repertory and verismo works in particular. This year it's Zandonai's Francesca da Rimini, first performed in 1914, to a libretto that Gabriele D'Annunzio adapted from Dante's Inferno. A worldwide success after its premiere, Francesca is the one work that's given Zandonai's name any kind of enduring place in the operatic repertory. It's hardly ever heard now, though, so Holland Park's revival is welcome. Cheryl Barker takes the title role in Martin Lloyd-Evans's production, and Phillip Thomas conducts.
Holland Park, W8, Fri
Andrew Clements
Die Walküre, Moreton-in-Marsh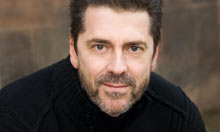 If Glyndebourne and, more recently, Garsington have been especially associated with Mozart, then Longborough's speciality is Wagner. He may not be the most obvious composer for a summer country-house opera season to major on, if only for purely practical reasons, but Longborough's association with Wagner in general, and The Ring in particular, dates back to the early days of the Cotswold season, almost a decade ago, when it presented cycles of a scaled-down version of the Ring which packed the whole cycle into two evenings. Now Longborough is doing things properly. It presented its own production of the first instalment of the tetralogy, Das Rheingold, in 2007, and this year it's tackling the second part, Die Walküre. Anthony Negus is conducting and Alan Privett is the director; Jason Howard continues as Wotan and the Brünnhilde is Alwyn Mellor.
Longborough Festival Opera, Sat, Tue
Andrew Clements
Phil Bancroft's Home, Manchester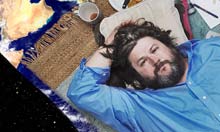 Scotland has long made a contribution to jazz out of all proportion to its size: its famous players, from swingers Tommy McQuater and George Chisholm, to modernists like Bobby Wellins, Jim Mullen, Tommy Smith and the Lincoln Center's Joe Temperley, have enhanced all kinds of jazz way beyond the borders. More recent powerful Scottish creators have been the Bancroft brothers: drummer Tom, who runs a major new big band project at the Edinburgh festival in August, and saxophonist Phil, who contributes one of the highlights of the Manchester Jazz Festival. The brothers were significant figures in John Rae's legendary Collective, and with his rugged, Coltrane-to-Brecker tenor sax sound and compositional skills, Phil Bancroft was a key member. In this wide-ranging show, Bancroft explores the meanings of "home" through compositions and improv, movies, an interactive website, audience participation and more.
Royal Northern College Of Music, Wed
John Fordham