As announcements go, this year's Mercury prize nominations didn't exactly set my world on fire (nor that of Alexis Petridis, who blogged on the announcement). Mumford & Sons, Laura Marling, Corinne Bailey Rae, I Am Kloot ... I guess the judges liked these albums, but do they really exemplify the diversity and excitement of new British music in 2010? It all depends on what you think the Mercury prize is for – shining a light on smaller bands, rewarding success or trying to decide whether a jazz trio from London have played a better combination of notes than a sensitive Scottish indie band.
I've always enjoyed the Mercury prize simply because it gets people talking about music. It forces newspapers to frantically commission short features on the Portico Quartet's instrument of choice (a hang, since you ask) and for that reason I hope Wild Beasts manage to scoop this year's prize – they are, after all, one of the few wildly inventive bands on the list who still need the attention.
One more thought: if the main point of the Mercurys is to stimulate debate, then perhaps These New Puritans – whose glaring omission has rightly enraged the blogosphere – have already got more out of this year's announcement than if they'd actually been on the shortlist.
Five things we learned this week
It's possible to imagine Bono singing No Diggity
Arcade Fire's new album is not quite so freaked out about death (but still kinda creepy)
Our columnists like to take tea at the House of Lords, don't you know
There is such thing as a rock'n'roll scalpel (and it's very expensive)
Metal videos haven't become any more sensible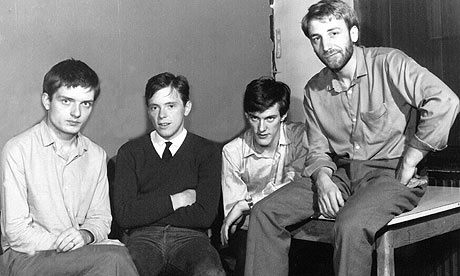 Wendy Fonarow, aka the indie professor, was thrilled to discover her first blog for us racked up an impressive 258 comments. Put simply, there were too many great questions for her to answer (she's saving the best ones for future columns), but she did her best and tackled four to kick things off. Ever wanted to know why gloomy indie bands from rainy towns have something in common with the expressive ritual cycles of Northwest Coast Indians? Here's your chance, as well as an opportunity to ask Professor Fonarow (yes, she's a real professor) your own questions.
Follow guardianmusic and prevent it from becoming Twitter's obscure jazz act that nobody's heard of