Kings Of Leon, On tour
If there's anything that keeps the members of the Strokes awake at night, you'd imagine it was an image of the Kings Of Leon, riding high in the American album charts and filling stadiums. Still, such fame doesn't come without its own Faustian bargain, and Kings Of Leon have had to trade their old self (hobbity garage rock band with Tom Hanks-style vocals) for a new one (slightly sexier U2). Small wonder that on their new album, the band have allowed themselves to look back to a simpler time. Widely disliked on release, Come Around Sundown sees the band offering some idealised 1970s southern rock, as well as soulfulness where they are unfairly suspected of having none.
The 02, Dublin, Sat; MEN Arena, Manchester, Mon; Motorpoint Arena, Sheffield, Tue; NIA, Birmingham, Thu, Fri
John Robinson
Spitalfields Winter Festival, London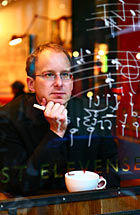 The Christmas concerts at Christ Church, Spitalfields have developed into a small-scale festival in their own right, and a neat counterpart to the more extensive summer festival that takes place each year in Nicholas Hawksmoor's wonderful church and other venues nearby in the East End. Although there's a new production by Streetwise – the "film opera" Fables, involving composers such as Emily Hall and Orlando Gough – the main accent is on choral music and Monteverdi. Over eight days, most of Montverdi's madrigals will be heard from groups including La Nuova Musica, EXAUDI (under director James Weeks), and the outstanding La Venexiana. But there's also music from other traditions, with Corsican polyphony from A Filetta and renaissance settings in Icelandic manuscripts from Carmina, making their London debut.
Christ Church and various venues, E1, Mon to 18 Dec & 5 Jan to 7 Jan, see spitalfieldsfestival.org.uk
Andrew Clements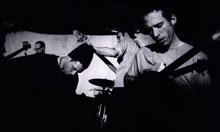 As much as their mystique drew people in, Godspeed You! Black Emperor's fear of corruption also served to push them away. A Canadian collective who lived in a base called Hotel2Tango, the band were seldom pictured and rebuffed interview requests with communications ("If we wanted to have a conversation explaining things we hold to be self-evident, we would talk to our parents") far more amusing than most artist interviews. Musically, GY!BE ran to three albums of hairy and apocalyptic post-rock, before finally going on hiatus in 2003 to concentrate on projects that often sounded like goth versions of the Levellers. As it turns out this has simply been a period of calm before this, their reformation, and a no doubt fairly terrifying new storm.
Anson Rooms, Bristol, Sun; Troxy, E1, Mon to Wed
John Robinson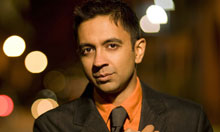 Pianist Vijay Iyer might have seemed like a resourceful exponent of contemporary jazz's rhythmically intricate approach to themes and improv until the release of this year's Solo album, with references to classics such as Duke Ellington's Black And Tan Fantasy. But Iyer stirs those ingredients into a contemporary mix with elegant audacity, featuring them alongside Michael Jackson's Human Nature, Thelonious Monk's Epistrophy, a tribute to Sun Ra and bold originals embracing energetic free jazz and sitar-like melodies. Iyer has won awards for this project, which brings a song-like accessibility to his sometimes densely mathematical music. He's one of the world's most inventive new-generation jazz pianists, and it'll be a commanding one-man show.
The Vortex Jazz Club, N16, Mon
John Fordham
Rumer, On tour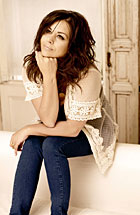 Rumer's music is like a back rub: a gently soothing experience that you're unlikely to have negative feelings about. Unless you're Duffy, of course. While the Welsh singer's second album seems unlikely to generate much fuss, Seasons Of My Soul, the debut album by Sarah Joyce, a spectacularly mellow singer-songwriter in the Karen Carpenter/Bread vein, has very calmly won a great many fans. Burt Bacharach has praised her (as has John Prescott), but for all the comparisons Rumer has inspired, the most pertinent is probably Norah Jones. She's less jazzy of, course, but like Jones, Rumer makes you admire the quality of her voice and the clarity of her arrangements. This, ultimately, is music with nothing to hide. It's not dangerous, certainly. But it does create its own world, and it's a restorative place to visit now and then.
Glee Club, Birmingham, Mon; O2 Shepherd's Bush Empire, W12, Fri
John Robinson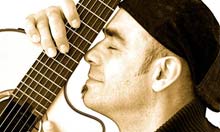 The UK-resident Italian guitarist Antonio Forcione is an idiosyncratic performer of everything from delicate jazzy love songs, to stamping flamenco, Astor Piazzolla tangos, Frisell-like tone-poems, the blues, and a lot more. But Forcione has an untamed aspect that sets him apart, expressed in slewing, unresolved runs, gunshot single notes, and feverish hammerings that reflect his former identity as a percussionist. His four-night stint in London has Forcione with his powerful quartet, comprising atmospheric Brazilian percussionist Adriano Adewale, multi-stylistic cellist Jenny Adejayan and the fluently jazzy double-bassist Nathan Thompson. It's an adaptable setting for the leader's seamless journeys across Spanish, classical, African, American and Latin music, although Forcione makes a formidable ensemble sound all on his own.
Quartet: Pizza Express, W1, Sun to Wed; Forcione solo: The Lights, Andover, Thu; duo with Adewale: Nottingham Contemporary, Fri
John Fordham