Hey Kele!
I like to listen to music especially while making love, but my girlfriend doesn't seem to agree with Bloc Party as sexy mood music. What would you suggest as some sexy music to satisfy my girl?
Ali

Hi Ali,
Sounds like you're letting the "music" take up the slack when it comes to pleasing your girlfriend. Does your bedtime styling not satisfy her enough? Our music was never designed with love-making in mind, so I can sort of see where your lady is coming from. Our music is more suited to applying lip-gloss, shoe-horning yourself into a well-worn pair of Dorothy Perkins leggings, and piling into the back of a minibus bound for Leicester Square with a crate of Barcardi Breezer (that is, it's a prelude to the whole sorry ritual of finding yourself someone to get into a hot sticky mess with). When the lights go down, however, you could perhaps try Diamonds and Pearls by Prince. The power of suggestion is a fine thing. No need to worry about giving diamonds, but a well-placed (or aimed) necklace may well turn out to be a most welcome and pleasant nocturnal gift for your loved one. Don't thank me. Thank Prince and his New Power Generation.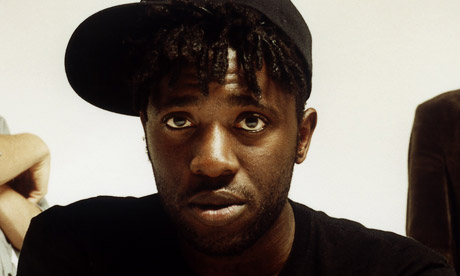 Dear Kele,
I am living in a shared house at university with very thin walls, so all my housemates know exactly when it's sexy-time for me and the boyfriend, which is rather off-putting for all concerned. Once, one of them burst in, drunk, knowing that it was a fairly pivotal moment, and shouted 'THIS IS SPARTA!!!" for a "hilarious" joke. Could you recommend some sensual, yet suitably loud, music I can play to drown out sexy noises and avoid further embarrassment for all concerned?
Love and hugs, Zara

Who the hell is your flatmate? He/she sounds like a total riot. Can we take this person on tour? Please? I've just spoken to Russell, our guitarist, and he's quite happy to come round and noodle about on his guitar in your room while you get down to it. A live soundtrack tailor-made for your sexploits? I may be on to something here. Kele Okereke Ltd - The Bespoke Sex Soundtrack Experience. We could set up meetings. I'd show up with a clipboard and make diagrams of the space where the activity takes place. You tell me what you and your boyfriend like to do and in what order, and then I choose someone best suited to the job from my large list of musician chums. When the urge kicks in, you page me, and half an hour later, some feckless rock dude shows up on a scooter with a Squire Strat and Peavey practice amp strapped to the back.
Dear Kele,
All the men I meet online tell me it goes wrong because it's too fast - and I'm talking about meeting face to face, and possible engaging in some more "hands-on" contact. I guess I just really don't understand what men want. I seem to have gone from "Mercury's in retrograde" to "I'm man-poison" in the space of a couple of weeks. What the hell do they want?
You're mixing metaphors somewhat here. The following from Astrology.com explains that "... Mercury in retrograde gives rise to personal misunderstandings; flawed, disrupted, or delayed communications, negotiations and trade; glitches and breakdowns with phones, computers, cars, buses, and trains. And all of these problems usually arise because some crucial piece of information, or component, has gone astray or awry". So, in effect, you're saying you're between a rock and a hard place and not the kind of hard place you necessarily seek. It isn't that you're not keen to get things going, you just need to parlay that enthusiasm into something more substantial. Men totally want to "get involved" on that front, make no mistake, but don't just put it all out there on a cyber-plate. That's plain confusing.
On one hand, the internet is great: you can go on a website, check some boxes in a number of categories and bingo, a list of boys tailor-made to fulfil your exact love criteria. But on the other hand, most people on the net just like the thrill of knowing that there are people out there who would willingly tap your ass – they don't actually want to meet up in real life. So what I propose is that you go old-skool on the whole "hands-on" thing. Why not watch a few Robin Askwith films for a rough idea of what used to transpire pre-internet? You could perhaps bunk off work and invite the postman in for a cup of tea. Or how about offering a tantalising glimpse of the top of your stockings to the dressing room attendant at Marks and Sparks? Peep-hole bra to be worn when you go out to get the paper? You get the picture? Que?
Be sure to come back tomorrow for part two of Kele's sex tips!