Will road pricing answer the UK's net-zero car-tax conundrum?
Politicians dislike discussing how to replace fuel duty and road tax but a clear option is now in view
Gwyn Topham Transport correspondent
28, Jan, 2022 @7:00 AM
Why is this clean hybrid car taxed at almost the same rate as a Ferrari?
A retired bishop faces a bigger tax bill after swapping his old diesel VW for an environmentally friendly vehicle
Miles Brignall
11, Sep, 2021 @8:00 AM
Tougher MOT tests from May will put diesel drivers in the line of fire
A raft of strict checks will lead to more cars failing, with tougher emission measures likely to catch out diesel vehicles
Miles Brignall
14, Apr, 2018 @6:00 AM
From car insurance to banking, a new digital age is dawning
How we handle money, what we drive and how we even divorce will become cheaper and simpler soon, says a leading futurist
Juliet Stott
31, Mar, 2018 @6:00 AM
UK car sales drop by a fifth after tax changes and price rises
Demand for electric and hybrid vehicles falls for first time in almost four years in April as market slows after record March
Phillip Inman
04, May, 2017 @4:38 PM
Will the diesel car you are driving today be worthless in five years' time?
Sales are falling. Older cars are facing bans. Next week's budget could see taxes slapped on. We explore the future for the owners of these high-polluting vehicles
Miles Brignall
04, Mar, 2017 @7:00 AM
End UK tax incentives for diesel vehicles, ministers are urged
Campaigners write to chancellor to urge him to end tax breaks and bring in scheme to encourage switch to greener cars
Matthew Taylor and Sandra Laville
26, Feb, 2017 @3:26 PM
DVLA disputes £400m revenue loss following abolition of tax disc
Freedom of information request reveals huge drop in vehicle excise duty but agency calls the figure 'misleading'

Rupert Jones
18, Aug, 2016 @2:39 PM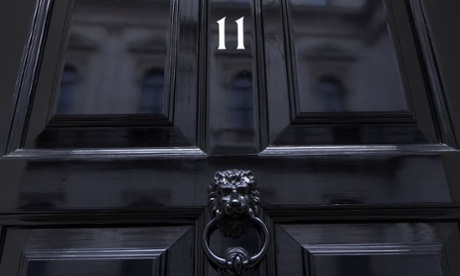 From Google tax to the welfare cap: a budget glossary of the key terms
Our guide to what it all means in the chancellor's budget
Katie Allen
16, Mar, 2016 @9:39 AM
Delhi's air pollution is a classic case of environmental injustice
India's new tax on car sales is a step in the right direction, but can the country address the wealth and power imbalance driving the health disaster?
James K Boyce and Aseem Shrivastava
09, Mar, 2016 @5:00 AM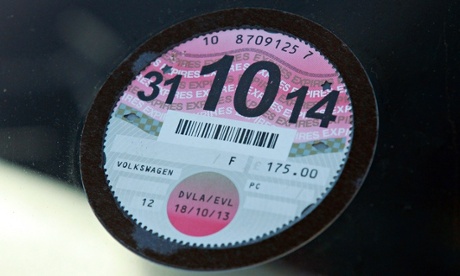 Ministers lose £80m in revenue after scrapping car tax discs
DVLA decision found to have backfired as figures show government has lost as much as eight times as it hoped to save
Miles Brignall
26, Nov, 2015 @5:38 PM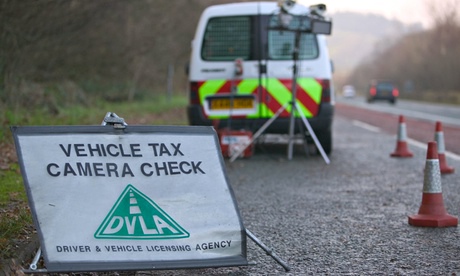 No one told me that my car had been 'exported' and I had been driving around with no tax
It wasn't until I got a DVLA refund that I knew anything about it
Anna Tims
04, Nov, 2015 @7:00 AM