I sold an iPhone 6 on eBay for £633.99. Shortly after I dispatched it the buyer told me they had misread the item listing and now realised that the phone was locked to the wrong network. I had no option but to accept a return, but what I received back was a broken iPhone 4S.
I quickly informed eBay but it insisted I raise a case online via the usual systems. However, those systems prevented me from doing this because the buyer had not notified eBay that he had returned the item. After 30 days, during which I was unable to raise the issue with eBay, it automatically refunded the buyer £633.99 without notifying me. There was not enough money in my account for PayPal to pay this. I called eBay several times – with caller wait times usually exceeding 90 minutes – to no avail. Soon afterwards, a debt collection agency telephoned me demanding I pay them an outstanding balance of £741.05. RM, Grays, Essex
The lens that went missing in the Netherlands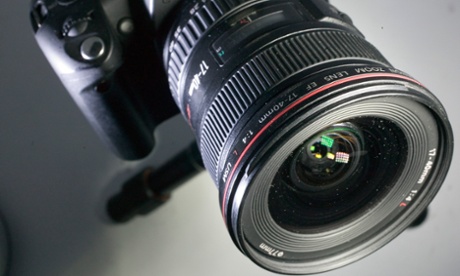 My daughter sold a camera lens via eBay to a Dutch buyer for more than £100, and I posted it for her using International Track & Trace. The online Royal Mail track service indicated that the parcel was delivered and signed for in the Netherlands, but the buyer complained to eBay that he had not received it.
Ebay raised an investigation and then determined it in favour of the buyer, and deducted the £100-plus from my daughter's account. Its stated reason was that it did not receive any valid postal or tracking information from my daughter. However, it had not requested any information, and it then closed the case without my daughter ever having been given the opportunity to provide it. MW, London
The bike that came back buckled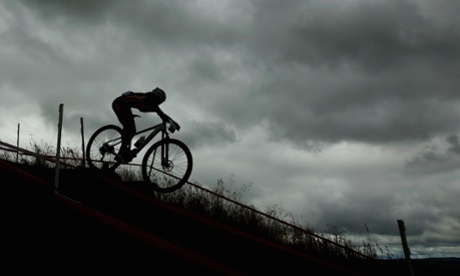 I sold a high-end mountain bike for £4,500 on eBay in March and delivered it in person. The buyer spent around 20 minutes checking the bike and told me he was going to ride it to a mountain centre 130 miles away. After his trip he telephoned me saying he wanted to send the bike back because it had chipped paintwork and a faulty suspension fork.
Ebay made a decision in his favour without consulting me and told me to refund him. I refused, so it has refunded the buyer and is now pursuing me. When the bike arrived back I found the brakes had been removed, the suspension forks had been deflated, cables had been re-routed and the front wheel had a slight buckle. These would have been immediately apparent on riding the bike, and yet the buyer rode it on one of the hardest (in every sense) trails in the UK before "discovering" them. MC, Braco, Perthshire
Ebay's efforts to lure buyers with its no quibbles protection has proved a gift for scoundrels – my postbag sags with grief from sellers. Ebay denies that its dispute resolution system is automated, but the illogicality of many of its rulings suggests otherwise.
In the glare of the media spotlight the company realised it had given RM an "unsatisfying experience" and refunded him £687. Referring to the stolen phone, a staff member said: "When a case is opened, and this results in a different item being shipped back to you, it can make the situation even more unsettling." No word on why this "unsettling" experience was originally blamed on RM.
As for MW's daughter, she too is to receive a refund after eBay got round to viewing the tracking records. Ebay claimed she did not respond within the required eight days when the buyer opened a case. That, says MW, is because eBay's message informing her of the dispute simply stated it would get back to her within 48 hours, though eBay claims one email it sent did ask for tracking information.
There is no happy ending for MC, however. Ebay insists to me that it still sides with the buyer, despite the suspicious circumstances. Oddly, part of its reasoning is that the bike has now been returned to MC and the alleged faults are cheap and easy to repair. Buyers do have the right to reject goods after purchase if they are found to be faulty, and eBay allows them 30 days to raise any issues – but the company seemingly realises that something is amiss here because, while it insists MC refund it the purchase price, it is remitting £400 in goodwill for "the negative selling experience".
If you need help email Anna Tims at your.problems@observer.co.uk or write to Your Problems, The Observer, Kings Place, 90 York Way, London N1 9GU. Include an address and phone number.