Selling James Bond: why No Time to Die is a product placement dream
The trailer is not only a shopfront for the film but also for some of the world's priciest brands
Catherine Shoard Film editor
06, Dec, 2019 @4:05 PM
Coronation Street signs product placement deals with Co-op and Costa
Part of ITV's new Weatherfield set, branding will be on bags, cups, posters and storefronts
Nadia Khomami
30, Jan, 2018 @1:02 PM
Forget product placement: now advertisers can buy storylines
An episode of US show Black-ish saw a lead character discussing an ad campaign by Procter & Gamble. Is this the future of television?
Mark Sweney
20, Jan, 2018 @4:00 PM
Channel 4's Bake Off set 'will be product-placement-free'
Integrity of biggest show on British TV is sacrosanct, says source close to Love Productions, as ad spots sell like hot cakes
Mark Sweney
02, Jul, 2017 @2:25 PM
Sauce material: how Mad Men wrote the new Heinz ads
The ketchup-makers have at last picked up a 1968 pitch from Don Draper – but real-life brand association was in the show's blood
Rebecca Nicholson
14, Mar, 2017 @4:44 PM
Why the £160,000 'Oscars goody bag' could come with a five-figure debt
The bundle of luxury goods given to Academy Award nominees is an unofficial cash-in – and could mean a hefty tax bill for its recipients
Ben Child
14, Feb, 2017 @5:28 PM
New technology could add product placement to old TV programmes
Described as 'product placement on steroids', the technique is being premiered for Bushmills whiskey on Vice's TV channel
Kate Bulkley
22, Jun, 2016 @9:23 AM
Paramount sued by Chinese company for failed Transformers product placement
A tourism firm is taking the studio to court for $27m, claiming that a promised use of its logo in 2014's Age of Extinction film never took place
Benjamin Lee
27, Apr, 2016 @2:45 PM
Beyoncé, lobsters and the value of a lyrical namedrop
The singer's reference to a seafood chain in her song Formation led to a 33% rise in sales. Is a namecheck from a superstar always good business?
Harriet Gibsone
10, Feb, 2016 @6:07 PM
Oscars gift bag worth $200k to include breast lift, sex toy and walking tour of Japan
All acting and directing nominees will receive PR goodie bag of beauty goods and luxury experiences from brands hoping to capitalise on Oscar hopefuls' fame, via LA product placement firm
Ben Child
08, Feb, 2016 @9:10 AM
Essena O'Neill: can kids spot covert marketing by social media stars?
Brands are using young influencers with big online followings to market their products, but real life and paid for endorsement can sometimes become blurred
Bella Qvist
24, Nov, 2015 @3:03 PM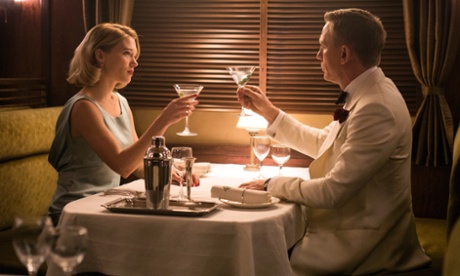 James Bond fans need not fear Spectre of product placement
Yes, there are brands to be seen in the latest Bond film but, unlike some past 007 outings, retail showboating does not trip up the action
Henry Barnes
22, Oct, 2015 @11:13 AM