Offer Zoomers a restful background
Brief letters: Online meetings | Bank scams | Civil service | Pro-EU masks | Zizi Jeanmaire
Letters
22, Jul, 2020 @4:24 PM
Mark Thompson steps down as chief executive of New York Times
Former BBC boss says news outlets need to fully embrace the internet to survive
Jim Waterson Media editor
22, Jul, 2020 @4:00 PM
New York magazine to adopt paywall by end of November
Move will also take the Cut, Intelligencer and Vulture behind paywall in effort to 'separate casual browser from super-fans'
Adam Gabbatt in New York
12, Nov, 2018 @11:56 PM
Are we glimpsing the pink of a new dawn at the Financial Times?
The paper that was once printed all over the world now makes 700,000 of its 900,000 sales digitally – and that may offer a little hope for others too
Peter Preston
26, Nov, 2017 @7:00 AM
The paywalls come down and readers flood in. But revenue doesn't
The Sun's circulation surge can be explained by its decision to end subscriptions. But the extra ad revenue won't find its way back to the newspaper
Peter Preston
04, Dec, 2016 @7:05 AM
The Financial Times passes another major digital milestone
Business paper claims a first by earning more revenues from digital than print
Roy Greenslade
01, Dec, 2016 @10:22 AM
Telegraph paywall initiative is an interesting strategic shift
Editor Chris Evans shows faith in the drawing power of his columnists by hoping their work will persuade readers to pay for subscriptions
Roy Greenslade
03, Nov, 2016 @1:30 PM
Seminar to consider whether charging for content will fund journalism
Lineup includes speakers from News UK, Piano Media, Bauer and the Lad Bible
Roy Greenslade
02, Jun, 2016 @9:57 AM
Can the web save the press from oblivion?
Magazines and newspapers have been battered by the internet. But the industry could be about to fight back – with help from websites that aim to be the iTunes of journalism
Tim Adams
17, Apr, 2016 @9:15 AM
Rebekah Brooks praised by David Dinsmore over News UK's changes
Since she returned to publisher 12 weeks ago it 'feels like 12 years ago', he says
Roy Greenslade
02, Dec, 2015 @9:30 AM
News UK chief refuses to rule out scrapping Times paywall in future
David Dinsmore says subscription model for quality titles working much better than for the Sun, but believes ruling out strategic change would be 'foolish'
Mark Sweney
04, Nov, 2015 @5:34 PM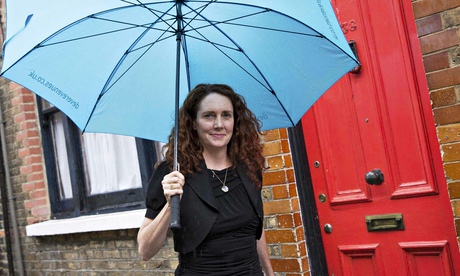 Can dropping the paywall and upping the story count boost Sun's website?
Editor Tony Gallagher and internet convert Rebekah Brooks lead push to revitalise tabloid's online presence
Roy Greenslade
01, Nov, 2015 @6:35 PM