Sunday with Krishnan Guru-Murthy: 'Normally I'm obsessing over stories'
The TV news presenter tells Michael Segalov about working weekends, teenagers in lockdown and his rock'n'roll wedding
Michael Segalov
06, Sep, 2020 @5:45 AM
Don't call me BAME. We need a new political language | Kenan Malik
We can't analyse society without categorising people. But we need precision in the categories used
Kenan Malik
25, Jul, 2020 @6:00 PM
'You don't want people judging your decor': hosting TV news at home
Presenters aware viewers will be scrutinising their bookshelves and wallpaper as well as their coverage
Jim Waterson Media editor
25, Mar, 2020 @2:23 PM
Prominent Britons of colour condemn BBC over Naga Munchetty complaint
Corporation accused of racial discrimination after presenter reprimanded for Trump remarks
Caroline Davies
27, Sep, 2019 @10:36 AM
Krishnan Guru-Murthy: 'I'm sure some people avoid me, others seek me out'
The Channel 4 News presenter on asking proper questions in interviews and why he'd make a terrible doctor
Tim Lewis
28, Apr, 2019 @6:59 AM
'Before election night, I went for a burger': how do newsreaders escape the news?
Emily Maitlis goes for a run with the dog, Krishnan Guru-Murthy plays guitar. In the midst of a relentless news cycle, frontline reporters reveal how they switch off
Interviews by Abigail Radnor and Erica Buist
08, Jul, 2017 @8:30 AM
Channel 4 News presenter tells LBC to axe Ken Livingstone
Krishnan Guru-Murthy asks if radio station is comfortable paying former London mayor after his Hitler remarks
Ben Quinn
29, Apr, 2016 @3:29 PM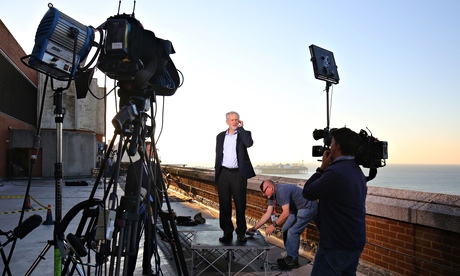 Has Jeremy Corbyn changed the art of political interviewing?
Labour leader's candid approach and lack of media training sets fresh challenges for journalists
Tara Conlan
04, Oct, 2015 @5:11 PM
Is it ever OK to walk out of an interview?
Zaha Hadid and Robert De Niro recently cut short conversations with the media that weren't to their liking – is it justifiable to pull the plug?
Barbara Ellen and Krishnan Guru-Murthy
26, Sep, 2015 @3:00 PM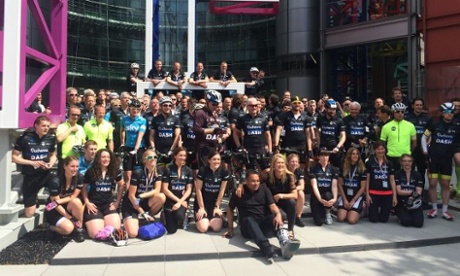 Early faller in TV charity bike ride as Guru-Murthy takes the train
Channel 4 presenter breaks foot in training for the Duchenne Dash leaving field open to competitors including John Ryley, Dermot Murnaghan and Ben de Pear
Monkey
05, Jun, 2015 @12:53 PM
Robert Downey Jr calls British journalist 'bottom-feeding muckraker'
The actor who walked out of an interview with Krishnan Guru-Murthy said he was being 'scrutinised like a kiddie-fiddler who's running for mayor'
Alex Needham
28, Apr, 2015 @5:45 PM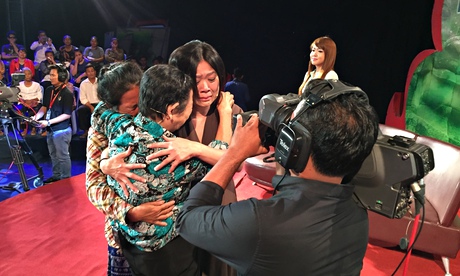 Unreported World review – a family reunion with Krishnan Guru-Murthy
There isn't a dry eye in the house – or at least my house – as Bo and Hong embrace in a studio 40 years after being separated by the Khmer Rouge
Sam Wollaston
25, Apr, 2015 @6:00 AM