Derek Draper returns home after over a year in intensive care recovering from Covid
Husband of GMB presenter Kate Garraway was admitted with Covid symptoms in March 2020
Nadeem Badshah and agency
08, Apr, 2021 @10:52 PM
Kate Garraway deserves our thanks for her heart-breaking home movie | Barbara Ellen
Vilifying the presenter for documenting her husband's plight is beneath contempt
Barbara Ellen
27, Mar, 2021 @6:00 PM
Kate Garraway: Finding Derek review – devotion and honesty in the face of Covid
Following the GMB presenter as she copes with husband Derek Draper's time in intensive care, this one-off documentary shows a human side behind the statistics
Lucy Mangan
23, Mar, 2021 @10:00 PM
TV tonight: Kate Garraway on her husband's Covid ordeal
The broadcaster talks movingly about Derek's year in a coma. Plus: more stars enter the Bake Off charity tent. Here's what to watch this evening
Ammar Kalia, Ali Catterall, Phil Harrison, Jack Seale and Paul Howlett
23, Mar, 2021 @6:20 AM
Kate Garraway reveals 'horror story' of husband's long Covid ordeal
Good Morning Britain presenter recounts year since her husband Derek Draper was first hospitalised
Maya Wolfe-Robinson
14, Mar, 2021 @11:37 AM
Pools, ponds and 40ft aquariums: planning disputes of the stars
Ed Sheeran's home improvement ideas have run aground. So how does his tale fit in with the four great categories of celebrity planning permission stories?
Marina Hyde
25, Apr, 2019 @4:25 PM
Being a stay-at-home dad makes me feel manly
I can do my best for my family and I've changed jobs so I work from home – what's wrong with that?
John Hart
26, Dec, 2015 @6:30 AM
Mirror honours first world war fallen with poetry supplement
Celebrities read poems in online video
Roy Greenslade
27, Jul, 2014 @3:03 PM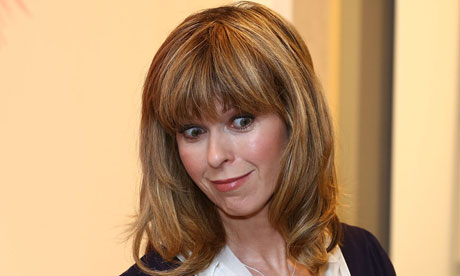 Ask a grown-up: why do I have to sit up straight when I eat?
Five-year-old Ellen's question is answered by Kate Garraway
Kate Garraway
14, Dec, 2012 @10:59 PM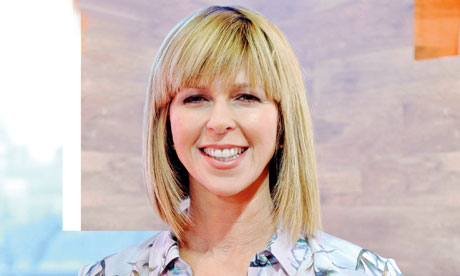 What I see in the mirror: Kate Garraway
'They say being on TV makes you looks-obsessed, but it makes me view my appearance in an impersonal way'
Kate Garraway
02, Mar, 2012 @10:59 PM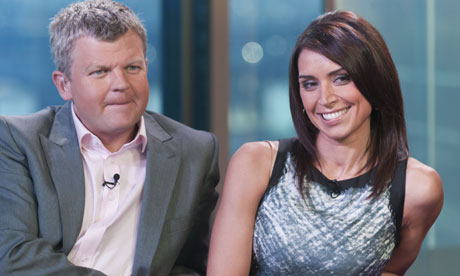 Who should present Daybreak?
Stuart Heritage: Johnny Vaughan, Emma Crosby, Natasha Kaplinksy, Sian Williams and Dan Lobb could all be considered for the breakfast TV job. But which would you choose?
Stuart Heritage
24, Nov, 2011 @12:58 PM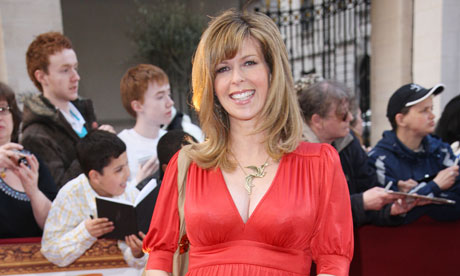 GMTV star Kate Garraway opens goody bag site to give fans celebrity discounts
Kate Garraway's Goodypass.com will give fans the kind of discounts usually reserved for celebrities
James Robinson
28, Aug, 2010 @11:06 PM