Deer oh deer: is Janet Street-Porter right to eat roadkill?
The Loose Women regular has revealed a taste for animals found by the side of the road. Guilt-free forage or enough to put you off your dinner?
'We wanted to hack your television!' – how yoof TV changed the world
It covered the rise of MDMA, staged gay weddings and introduced us to Magenta Devine. The team behind Network 7 relive the mania
Mark Hooper
14, May, 2019 @2:11 PM
Magenta Devine obituary
Television presenter and journalist who found fame in the 1980s and 90s on shows such as Rough Guide
Caroline Sullivan
07, Mar, 2019 @5:36 PM
Magenta Devine: an 80s TV icon of effortless style and substance
Inspired by the New Romantic movement, the presenter – who has died aged 61 – brought glamour and intelligence to groundbreaking 'yoof TV' shows like Network 7 and Rough Guide
David Stubbs
06, Mar, 2019 @9:14 PM
Magenta Devine, presenter of Network 7 and Rough Guide, dies aged 61
TV host and journalist, known for her stylish attire and sunglasses, was the face of 'yoof TV' programming in the 1980s and 90s
Gwilym Mumford
06, Mar, 2019 @4:33 PM
It's good to talk? How Loose Women chatted itself into a clickbait corner
After nearly two decades on screen this once innovative show has descended into one big slanging match as the recent Kim Woodburn controversy demonstrates
Diane Shipley
03, Sep, 2018 @12:00 PM
Snub TV: cult music show that unearthed the underground
The no-frills cable show captured 80s and 90s bands at their most bonkers – from Napalm Death's growling mayhem to New Order calling U2's singer 'that bongo guy'. Co-founder Pete Fowler explains why nothing else has come close
Daniel Dylan Wray
06, Jun, 2017 @10:04 AM
The Sindy's demise - the shattering of a journalistic ornament
The final Independent on Sunday is a testament to its journalistic verities
Roy Greenslade
20, Mar, 2016 @10:47 AM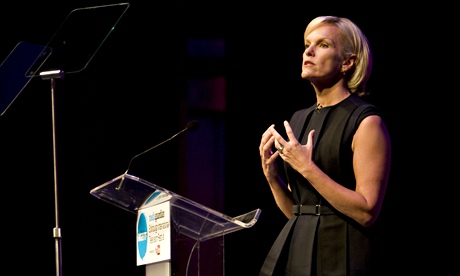 40 years of MacTaggart: one speech with a track record of changing TV
Armando Iannucci's lecture to the Guardian Edinburgh International Television Festival marks 40 years of industry agenda-setting
Maggie Brown
23, Aug, 2015 @5:04 PM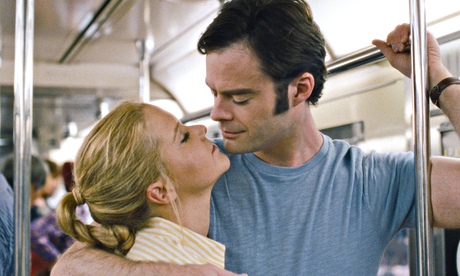 Trainwreck review – juicy romcom from Judd Apatow
Amy Schumer's script and performance are bracingly risque, but the comedy is not as sharp as her standup
Jonathan Romney
16, Aug, 2015 @7:00 AM

Celebrities and Labour apparatchiks out for fundraising dinner
Patrick Stewart, Janet Street-Porter, Keir Starmer and others gathered in London – just don't call it Cool Britannia
Ben Quinn
09, Jul, 2014 @11:32 PM

Celebrity MasterChef: who should win?
It's the final week and four contestants remain – Ade Edmondson, Brian Capron, Les Dennis and Janet Street-Porter. Which one do you think Gregg and John will choose?
Stuart Heritage
04, Sep, 2013 @11:37 AM