Greg Dyke criticises 'pompous' politicians over ratings comments
Former BBC director general questions critics who rail against airing of popular programmes
Graham Ruddick
30, Jan, 2018 @12:01 AM
Deceit, determination and Murdoch's millions: how Premier League was born
In 1992 Rick Parry, David Dein and Greg Dyke turned British football on its head and forged a whole new ball game. But how did the revolutionary deal happen?
Paul MacInnes
23, Jul, 2017 @10:22 AM
Sir Christopher Bland obituary
Businessman who became the chairman of the BBC and then BT
Martin Adeney
29, Jan, 2017 @5:36 PM
Euro 2016: FA's Greg Dyke lambasts Uefa failings in Marseille and fears violence in Lille
The FA chairman, Greg Dyke, has criticised Uefa for the 'unacceptable' level of segregation at the England-Russia game and has taken issue with its account of the violence
Daniel Taylor in Chantilly
14, Jun, 2016 @7:20 AM
Greg Dyke, outgoing FA chairman, is determined to drive through reform
The outgoing FA chairman, Greg Dyke, is determined to make the FA Council younger, more representative and more diverse before he leaves in July
Owen Gibson
29, Jan, 2016 @7:43 PM
Who they gonna call … Are TV executives set to cross the streams?
Rash of senior departures – including Danny Cohen from the BBC, and Tim Hincks and Peter Fincham from ITV – prompts speculation as to their futures
Monkey
29, Jan, 2016 @4:03 PM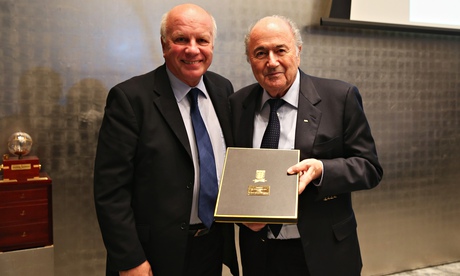 FA's Greg Dyke should be calling for Fifa reformation, not an England 2018 refund | Paul Wilson
Fifa has outlived its usefulness and the desire to make it disappear grows stronger by the day. The FA, which predates the world governing body by almost 50 years, should take the lead
Paul Wilson
31, Oct, 2015 @12:21 PM
The Guardian view on the Blatter interview: still rotting from the head | Editorial
Editorial: Fifa stinks, and everyone in football must play a part in rebuilding it
Editorial
28, Oct, 2015 @7:32 PM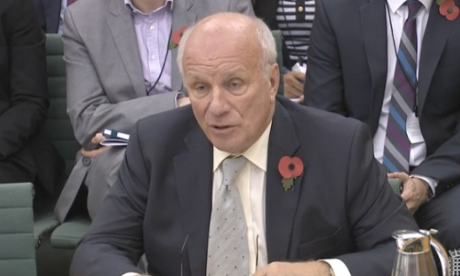 FA chairman Greg Dyke questioned by MPs about Fifa - Politics live
Rolling coverage of all the day's political developments as they happen, including David Cameron and Jeremy Corbyn at PMQs and Iain Duncan Smith giving evidence to the Commons work and pensions committee
Andrew Sparrow
28, Oct, 2015 @4:32 PM
Greg Dyke's moral high ground crumbles as FA's man Michel Platini feels the heat | Marina Hyde
FA chairman's hasty backing of such an obvious Fifa continuity candidate as Platini has been exposed by revelations only a few million casual observers might have foreseen
Marina Hyde
30, Sep, 2015 @10:21 AM
Ashcroft's Cameron biography: day three – what we learned
The revelations in the Daily Mail serialisation of Ashcroft's unauthorised biography are starting to thin out but there are some interesting snippets
Andrew Sparrow Political correspondent
23, Sep, 2015 @10:19 AM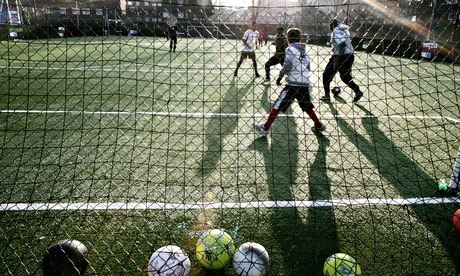 New FA investment in grassroots still leaves football short-changed | David Conn
News of increased funding for grassroots football is always welcome but Wednesday's announcement comes with a considerable catch, given the impending redundancies at the Football Association
David Conn
12, Aug, 2015 @9:30 PM