Coronavirus: looking for good news – Run for Heroes and an opera-singing doctor
Running fundraiser for NHS and frontline workers raises over £1m and the BBC announces a star-studded Big Night In
Jessica Murray
13, Apr, 2020 @5:43 PM
Tina Daheley: 'Young, female, brown – I wish there were more of me at the BBC'
The presenter of new podcast Beyond Today reflects on the death of laddish media culture
Nosheen Iqbal
28, Oct, 2018 @8:09 AM
​Toast and jams: the Radio 1 breakfast​ ​show through the ages
With Nick Grimshaw deciding to quit the flagship programme, we look back at the hosts who have shaped it, from Tony Blackburn to Sara Cox
Fraser McAlpine
31, May, 2018 @5:46 PM
Radio 1 at 50: golden oldies to return for celebration
Familiar faces from Tony Blackburn to Sara Cox will feature on day of programming marking the station's semicentennial

Graham Ruddick
28, Jun, 2017 @11:01 PM
Radio 1's Grimshaw hits new audience low, but Evans is sunny side up
Nick Grimshaw attracts 5.4 million listeners, while 9.7 million tune in to Radio 2's Chris Evans in breakfast show scramble
John Plunkett
19, May, 2016 @5:01 AM
Chris Moyles: 'I was naive. People didn't get the joke'
The controversial DJ is back on air with a breakfast show for Radio X – and enjoying a ratings surge. He's also older and slimmer… but is he any wiser?
Miranda Sawyer
21, Feb, 2016 @9:00 AM
Chris Moyles comeback gives Radio X its biggest audience in a decade
Former BBC Radio 1 DJ's return to the airwaves sees commercial station's breakfast show boost its London audience by 39% in final quarter of 2015

Mark Sweney
04, Feb, 2016 @12:01 AM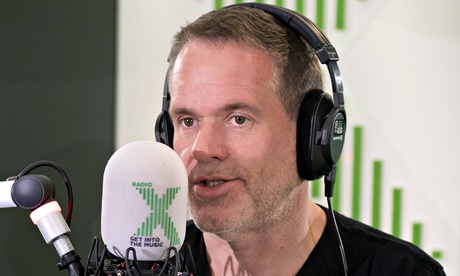 Chris Moyles, the man to save Radio X?
With the tagline 'the best rock and guitar-based music', the rebranded XFM station is going to need all the help it can get
David Hepworth
03, Oct, 2015 @8:00 AM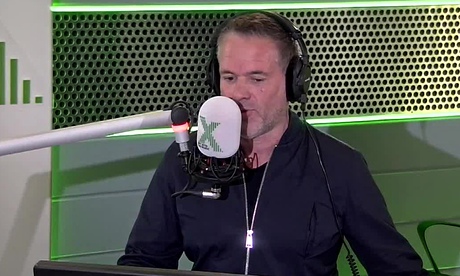 Radio X review – Chris Moyles is back with Radio Geezer
The new blokey station's conservative playlist makes a nonsense of its alternative aspirations
Miranda Sawyer
27, Sep, 2015 @6:00 AM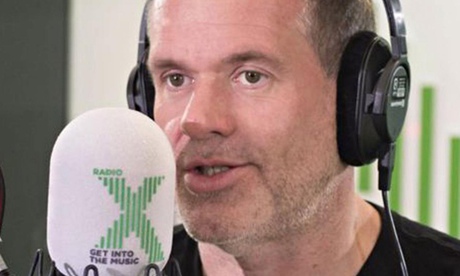 Radio X review: music for the man shed
The revamped XFM, featuring the likes of Chris Moyles – and wall-to-wall Supergrass and Kasabian – is aimed squarely at the lads. No wonder it's predictable and bland
Hannah Verdier
24, Sep, 2015 @3:09 PM
Sophie Heawood: from Chris Moyles to Jeremy Corbyn, the top jobs are still going to the boys
'I emailed Moyles once, as a much younger listener, and fan, when he was still a big star on Radio 1. To my surprise, he replied'
Sophie Heawood
19, Sep, 2015 @5:00 AM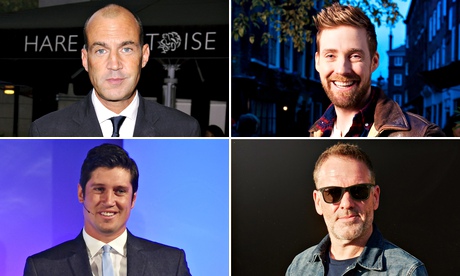 Is a men's radio station a backward step for broadcasting?
XFM is relaunching as the more male-focused Radio X, complete with Chris Moyles offering blokey banter. Is this a regressive move?
Ben Perreau and Laura Snapes
12, Sep, 2015 @3:00 PM