The Eurovision song contest has a long history of pushing boundaries, but its latest extension is its most ambitious yet, embracing Australia for the first time to mark its 60th anniversary show.
The annual talent contest, which has given the world Abba's Waterloo, Making Your Mind Up by Bucks Fizz and Lulu's Boom Bang-a-Bang, has long had a devoted following in Australia, where it was watched by around 3 million viewers last year.
Now the country will be represented for the first time as a wildcard entry for the show's 60th birthday celebrations.
The organisers, the European Broadcasting Union, described it as a one-off event and the only way the Australian entry could return would be if it won.
Jon Ola Sand, the EBU's executive supervisor of the Eurovision song contest, said: "At the very heart of the Eurovision Song Contest is the importance of bringing countries together to celebrate diversity, music and culture."
Sand said it would be remiss to "throw the world's biggest party" to celebrate 60 years without inviting "the show's Australian friends."
However, fans of Jason Donovan will be disappointed after it emerged that the 46-year-old former Neighbours star had ruled himself out of representing his country.
While the EBU said Australia's participation was a "one off" event, it did not rule out the notion of inviting a different guest nation each year in future contests.
Australia's affection for the show was illustrated during last year's Eurovision semi-final in Denmark, when it staged an interval song and dance number featuring surfboards, giant koala and kangaroo costumes and outsized pints of beer. Australian singer Jessica Mauboy, runner-up of Australian Idol, also sang at the event.
Australian performers are no stranger to the Eurovision stage but have never represented Australia.
Olivia Newton John and Gina G both represented the UK with Long Live Love In and Ooh Aah … Just a Little Bit in 1974 and 1996 respectively, while Jane Comerford was the lead singer for German entry Texas Lightning in 2006.
The UK's last winner was Katrina and the Waves in 1997 with Love Shine a Light.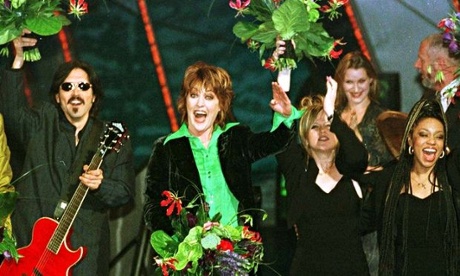 The BBC will host a special 60th anniversary concert in London in March, to be broadcast on BBC1 and Radio 2 and across Europe, co-presented by Graham Norton and featuring last year's winner, Austria's Conchita Wurst, singing winning entry Rise Like a Phoenix.
Michael Ebeid, managing director of Australian public-service broadcaster SBS, billed his country's inclusion as a "historic opportunity for Australia to be represented on the world's biggest stage". It also reflects the country's large population with European roots.
First aired in 1956, Eurovision has steadily expanded over the years with Israel joining in 1973, followed by a host of eastern European countries in the early 1990s following the end of the cold war.
Semi-finals were introduced in 2004 to give more countries a chance to take part and by 2008 a record 43 nations took part, including Azerbaijan, San Marino and the Czech Republic joining the ranks. The only European countries not to have taken part are Liechtenstein, Kosovo and the Vatican City.
Eurovision will be shown in Australia on SBS, which is an associate member of the EBU and has broadcast the contest for the past 30 years.
SBS will have the responsibility of choosing Australia's entry, although it remains to be seen how it will do it. The BBC has experimented with various ways of choosing the UK's representative, including a viewers' vote.
This year's Eurovision will be held in Vienna, beginning with the first semi-final on 19 May and ending on 23 May.
The Australian entrant will be granted safe passage straight into the final, joining hosts Austria and Europe's "big five", the UK, France, Germany, Italy and Spain.
Should Australia provide the winner, it has been agreed that SBS would co-host the 2016 Eurovision song contest, together with an EBU member broadcaster, from a European city, with the winning Australian act allowed to compete again.

Comment: The UK treats it as a joke but Eurovision values creativity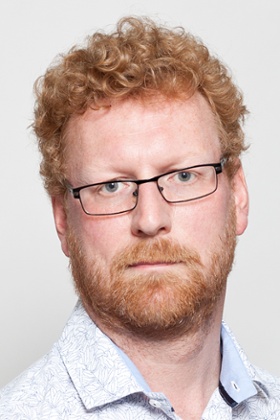 Welcome, Australia, to the Eurovision family! If those words sound odd, they shouldn't. While the Eurovision song contest was originally founded, genuinely, as a way to bring the recently war-ravaged countries of Europe together through the medium of light entertainment, those days are past. In fact, Eurovision ceased to be European-only as far back as 1973, when Israel first entered. Azerbaijan, a contestant since 2008, is a transcontinental nation, spanning both Europe and Asia.
But Australia? It's on the other side of the world! Yes, but it's also a nation that follows Eurovision, thanks to the vast numbers of European immigrants living there. The contest is shown on the free-to-air network SBS, and the country supplied the interval entertainment, in the form of Jessica Mauboy, at one of last year's semi-finals.
But why would they want to? Perhaps because Eurovision is one of the few mainstream pop events where creativity and unpredictability are still valued. The UK might treat it as a joke, sending secondrate artists and sneering commentators, but the new nations of eastern Europe, especially, see the contest as a chance for some pretty startling cultural self expression. It knocks the socks off the Brits for entertainment value, put it that way. Michael Hann
This article was amended on 17 February 2015. An earlier version said that an Australian boyband, JTR, was hoping to become Sweden's entrant although they have no connection with the country. In fact they are originally from Sweden.

• To contact the MediaGuardian news desk email editor@mediaguardian.co.uk or phone 020 3353 3857. For all other inquiries please call the main Guardian switchboard on 020 3353 2000. If you are writing a comment for publication, please mark clearly "for publication".
• To get the latest media news to your desktop or mobile, follow MediaGuardian onTwitter and Facebook.