Play some Kylie, keep it short and enlist your friends! The beginner's guide to loving exercise
There are many reasons people struggle to get fit. Here's how to build an effective fitness routine that you'll stick to – and (mostly) enjoy
Emma Beddington
07, Jun, 2022 @9:00 AM
Parklife! When gyms reopen, will anyone go back?
During lockdown, gymgoers have adapted, buying equipment for their homes and exercising outside. But there is one benefit of the gym that can't be replaced

Zoe Williams
07, Jul, 2020 @9:00 AM
Joe Wicks: 'I've opened up my mind to all foods – except tinned tuna'
The lockdown workout star has come a long way from his chaotic childhood and a very unhealthy diet

John Hind
20, Jun, 2020 @3:03 PM
Mr Motivator makes TV return on BBC to keep Britain fit in lockdown
Fitness star says he is 'very different' to Joe Wicks as he returns amid Covid-19 crisis
Jim Waterson Media editor
26, Mar, 2020 @1:38 PM
Share your tips for getting fit – and sticking with it
We want to hear your success stories for an article looking at how we can stay motivated and turn a regime into a lifestyle

Guardian readers
06, Sep, 2018 @7:55 AM
How to do 'the flamingo' – the secret to strengthening your core
Fitness experts say 15 minutes a day of standing on one foot could help build that elusive six-pack. And if you're not used to doing it, the added brain strain will burn even more calories
Daniel Lavelle
02, Apr, 2018 @3:47 PM
Sound of speed: athletes and amateurs on the art of the running playlist
What music does an Olympian play to get into the medal-winning zone? Should joggers pump up the tempo – or opt for laidback 70s soul? And why do trainers avoid sad songs about break-ups? Find out in our guide to the perfect musical workout
Alexis PetridisTim Jonze and Dina Asher-Smith
01, Jan, 2017 @4:00 PM
Man v Fat Football: the league where weight loss is the goal
There's a male obesity crisis in the UK, but could a new scheme that combines the beautiful game with diet programmes for men score where others haven't?
Andrew Shanahan
11, Jul, 2016 @8:44 AM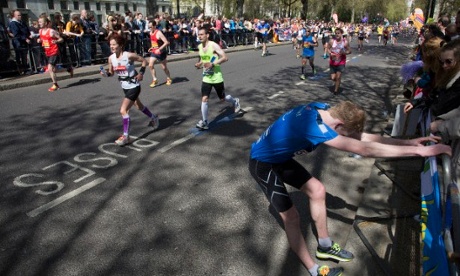 My marathon research to get to the bottom of cramp
Most runners will have experienced cramp, either during or after a race. But with three marathons over three weekends to train for, Chris Wright was determined to find the cause of his pain
Chris Wright
01, Apr, 2015 @11:51 AM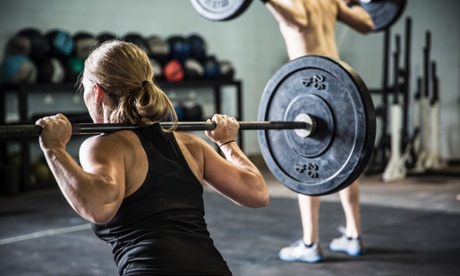 Exercise: which regimes are worth the pain?
From HIIT to pilates, swimming, running, ultramarathons and crossfit, there are scores of ways to get fit. But which will really make a difference?
Linda Geddes
05, Dec, 2014 @9:00 AM

This hi-tech sports jacket will let you shine in the darkness
With its front and back LED lights, the Sporty Supaheroe Jacket offers extra safety to runners and cyclists
Nicola Davis
09, Mar, 2014 @11:59 AM

Dave Magill obituary
Other lives: Gym manager and fitness instructor who trained many celebrities
Tim Hall
05, Feb, 2014 @3:03 PM