A.I.M. by Kyle Abraham review – a genre-defying picture of life and hope
The rightly revered US choreographer returns with an enigmatic piece that blends Mozart with Afrofuturism and feels experimental but authentic

Lyndsey Winship
01, Jun, 2022 @1:00 PM
Giles Deacon creates 'work from anywhere' fashion collection
British designer's WFA outfits aim to offer smart but relaxed look with flexible working on the rise
Priya Elan
23, Jun, 2021 @11:01 PM
Demure drama: Pippa Middleton's wedding dress deconstructed
Choosing edgy designer Giles Deacon to create traditional gown results in elegant but unconventional bridal look

Jess Cartner-Morley
20, May, 2017 @2:20 PM
Location, location, location: the meaning behind London fashion week venues
From the Freemasons' Hall to a former Eurostar terminal, fashion show settings are increasingly varied and unusual. But what do they mean? As LFW kicks off, the Guardian's architecture critic explains

Oliver Wainwright
17, Feb, 2017 @4:13 PM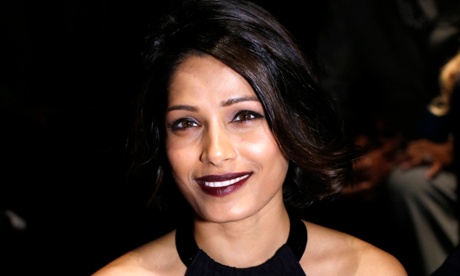 Black lipstick – beauty's gothic new trend
From New York to London and Tom Ford to Barry M, near-black and full-on black lipstick is this autumn's key lip trend
Morwenna Ferrier
02, Mar, 2015 @5:00 PM
Fashion gets real: how the ordinary woman became this season's muse
On this season's catwalks, models pushed shopping trollies, lugged bags and wrapped up against the winter chill. Sound familiar?
Jess Cartner-Morley
04, Sep, 2014 @10:00 AM

If bodies are like buildings then I'm the National Gallery
Invisible Woman: My trip to the SohoCreate festival gave me lots of inspiration and a whole new way of thinking about our ageing selves and what fashion can do for us
Invisible Woman
11, Jun, 2014 @2:00 PM

Britain Creates: when fashion and art collide
Getting fashion designers and artists to work together on a concept project might seem too abstract to succeed. But Britain Creates actually works
Jess Cartner-Morley
26, Jun, 2012 @8:00 PM

London fashion week showcases the best of British
The strongest brand on display at London fashion week was the city itself, thanks to sterling shows by homegrown designers from Stella McCartney to Burberry
Jess Cartner-Morley
21, Feb, 2012 @4:54 PM

What Katie Grand did next
Influential editor, stylist, and now orchestrater of a London fashion week casting coup. Is there anything Katie Grand can't turn to gold?
Emine Saner
24, Sep, 2010 @11:14 PM

London fashion week: how London lightened up
London fashion week designers used to aim for cool, rather than pretty. Happily, that's no longer the case
Jess Cartner-Morley
22, Sep, 2010 @7:00 AM

Ungaro looks to creative revival with Deacon appointment
Feted British designer replaces actor Lindsay Lohan as Parisian fashion house's creative adviser
Imogen Fox
25, May, 2010 @7:51 PM