Jilly Cooper's seminal bonkbuster, Riders, has had a cover change: it's pretty subtle, but they did it for a reason. In 1985, it featured a woman in jodphurs, holding a riding crop, with a guy's hand inching toward her crack. The model, Jane Warner, recalled in the Daily Mail: "There was a lot of 'where is the hand going to go?' But it was done in a nice but naughty way." For the 2015 version, the hand has been moved nearer the top of her arse; Louise Mensch described it as prudishness, while Marian Keyes said it was "more enlightened and more respectful and more responsible about women's bodies". They're both wrong, but I mean that in a nice way. If you look at the image – what's in this book, and why you might like it – the publishers are plainly intimating something. The hand still has meaning, right? It is no longer going anywhere, but it still has intention. The new position suggests authority and control more than plain sex. They're clearly trying to say that it has spanking in it. In the wake of Fifty Shades of Grey, they'd be mad not to.
In fact, there is almost no S&M to speak of in Riders (plus, the act of sex is pretty sketchily drawn. It's not where you'd go for tips, put it that way.) Cooper's main fetish is for posh. The sexual essence of her heroes is in their drawl and their rambling piles (houses, that is). Even the much-less-good-looking friends who surround the posh are irresistible to women, being also posh. The male characters who are not posh serve as a kind of niche perversion. Indeed, I'd argue that the whole bum-fingery subtext to the original image's composition was a nod to the obsessions of the English upper class, and as such was a near-perfect signal of what the book was likely to be about.
Your die-hard Fifty Shades fan will find very little to detain them until they get to Polo, the third book in the trilogy (we can argue some other time about whether or not to include The Man Who Made Husbands Jealous, and call it the Rutshire Quartet). One character, Chessie France-Lynch, leaves her husband Ricky ("moody, macho, and magnificent. He had a large crumbling estate and a nine-goal polo handicap") for Bart Anderson, a guy from new money (he has a helicopter and a common accent), because he is very into S&M and Ricky isn't. It's an interesting cultural trajectory we have here – in 1985, you trade class for the lesser prize of great wealth because you can't get a decent spanking from your posh husband. In 2015, the heroine of Fifty Shades puts up with the S&M because it's accompanied by great wealth, and class doesn't really come into it. As Martin Amis said in his fabulously obnoxious documentary last year, we have moved from a class society to a money society. "I have no nostalgia for the class society," he concluded, mournfully, "but I have no very great enthusiasm for the money society, either."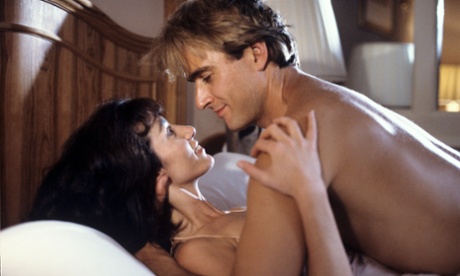 Looking beyond the still fairly narrow world of mainstream semi-erotic fiction, it is hard to credit that we have become either more prudish, or more respectful to women. Publishing has probably changed the least, in terms of what it will put on a book cover, and still deals only in hints and insinuations. Even the Fifty Shades trilogy – which, by the third book, left nobody in any doubt as to what it was about – has incredibly coy visuals; a tie, a tiny key, a harlequin mask. A pair of handcuffs is as racy as it gets, and that's only for the US edition. Who, anywhere in the world, associates a diamante-studded eye mask with sex? It's almost as though they were conceived deliberately to mislead. A lot of old media – books, newspapers, magazines – have maintained old "modesty" standards. Elsewhere, though – on lower-rent news titles, T-shirts, the sides of lorries, music videos, adverts up to a point – there has been quite significant erosion of the boundary between what is a pornographic image and what is just a regular person with not many clothes on.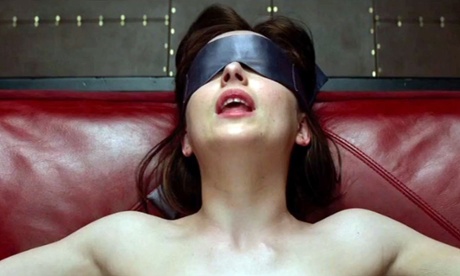 Ariel Levy's book Female Chauvinist Pigs: Women and the Rise of Raunch Culture felt, when it came out in 2006, like an American phenomenon: female students dancing on bars in nipple tassles, adopting the behaviour, accepting the objectification, that 10 or 20 years before would have been pretty niche and stripjoint. British student culture, as described in Everyday Sexism, has caught up. When a controversy boils over, it's usually about rape or sexual assault rather than objectification, since that confusion – is it feminist or prudish to mind sexual display? – has never really been resolved. I don't know if it can be resolved. Sometimes it's feminist. Sometimes it really is prudish. You can only figure it out on a case-by-case basis, an effort we have largely avoided by not figuring it out at all.
And the generation that avoided those questions, by dint of there being no great demand to see us dancing on bars, has had our moral compass assailed instead by Game of Thrones. The given justification for all the tits is that a) this is a careful historical reconstruction of a period in which the convention was to cover every part of your body except for your breasts and b) it is vital to the characterisation, often, that a conversation occurs in a brothel, which is very hard to convey when there is nobody having sex. I am fine with that. When I meet people who object to it, I back away, in case they make such a good case that they ruin it.
And in music, it is possibly clearest of all: Miley Cyrus has a peculiar demonic energy that goes way beyond whatever she does and doesn't say about a permissive era. But the idea that you would perform a stage show, and mime masturbating all the way through it, sometimes with a dwarf, well … this is a development I don't think anyone would have seen coming in 1985.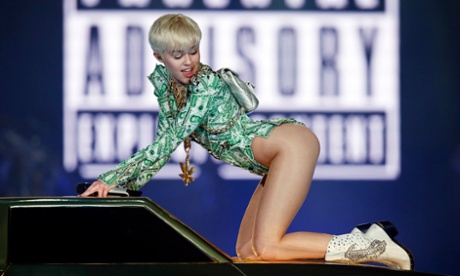 It's true that as a result of that, all kinds of suggestiveness and euphemism have simply fallen out of the visual lexicon. All those 80s images – the stocking top, the nail-varnished finger over the mouth, the lady hand on the hairy chest, the bending over when you don't seem to have dropped anything – all of that seems now hopelessly dated, senseless even. Why suggest what you can simply say outright? So, from a distance, it might look as though we were going through a kind of puritanism, simply because the old signifiers of sex have faded. But only if you really weren't concentrating.
The consequence of nothing being unshowable has been a huge pressure to show what is, after all, a pretty predictable spectacle in a different way. Nudity alone is too uncomplicated and too obvious. Everybody needs a USP and it is amazing (to me, at least) how often it involves a dwarf. A lot of physical objectification is really a branding exercise – whether it's Kim Kardashian's arse of global renown or Beyoncé's Photoshopped thigh gap. The physical form, taken as a whole, is too universal; only by disaggregation can you really make your mark.
Performative sexual display in the music industry often has a frenetic, circus feel, so it's never enough to be naked; you have to be naked shooting through a hoop of fire, or on a wrecking ball, or with nine other naked people, in a naked pyramid. And that suggests to me that the currency itself has been debased, that the problem with subjecting the human form to market forces – a flash of it sells a little, so showing more will sell more – is that markets function on points of difference, and really, in your skin, how different are you? OK, granted – Kim Kardashian is pretty different.
If sex as commodity is losing its confidence, sex as transaction is also becoming increasingly vexed. Sex and the City was the market at its height, a series of very glamorised transactions – what they wanted, they could afford, and what they were selling, everybody wanted. There were many more pitfalls involved in shoe shopping – what if the shoes really were too expensive? What if the shop ran out of the shoes? What if somebody stole the shoes while you were at a baby shower? – than there were in the transactions between men and women, who tended to use each other instrumentally in a winner-takes-all model (with the female protagonists generally winning).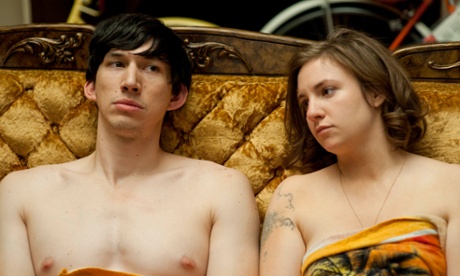 In comparison, Girls exists in a much more post-crash consumer landscape. People invest in one another and get no return. They get gazumped. Their brand is not popular and their USP not charming enough. All the sex is completely unbearable, but not in the cute way of the romcom, where people do things wrong and it makes them all the more lovable; it's all wrong things stuck in wrong holes, angles chosen so they don't have to look at one another, people getting dumped during sex, people failing one another. In this show, self-interest delivers not the perfect satisfaction of each individual's needs, but one humiliation after another, each one rendering each character fractionally less lovable than before. It certainly isn't prudish – indeed, the anal-motorboating scene is, on Salon's authority, the first time that's ever been shown on television and it's definitely the first time I have ever used that term or looked it up. But it is totally without that bloodless celebratory atmosphere of SATC, and perhaps marks a new era for the commodification of sex; it doesn't seek a return to the old hallowed values of soul mates and permanence and privacy and honour, but nor can it stomach the new breeziness where anything goes and nothing matters.
And this, I think, is what will really confuse the younger reader of Riders, quite beyond why it is nothing like Fifty Shades of Grey and there is easily as much horse riding as there is shagging; there is a kind of innocence to it. It's not a sexual innocence, but an absence of commodification. People are constantly falling in love and never investing in one another. They break each other's hearts but never use one another as a resource. They are obsessed with class but only the real jerks ever talk about money. I have no great enthusiasm for the money society, either, but it appears that I do have some nostalgia for the way sex and horses were written, at the tail end of a class society.