'How hard can it be to play the clarinet?'
Packages arrive for me infrequently, their contents for the most part boringly apparent: books, CDs, spare phone chargers, that sort of thing. This one didn't have any of the usual telltale shapes.
"What is that?" said my wife.
"It's, um," I said. "It's a clarinet."
"You can't play the clarinet," she said.
"Not yet I can't."
I think of drinking as an essential part of online shopping. I might spend an afternoon idly checking the prices of secondhand instruments on a music shop website and thinking: "How hard can it be to play the clarinet?" But I wouldn't buy anything. However, later that evening, fuelled by too much wine, I might return to the computer to type in my credit card details with one eye shut. Then I'll forget all about it; it's like a surprise present to myself. I played the clarinet every day for a few weeks, hoping to infuse the £80 purchase with retrospective intent. I even looked into online lessons, but I realised I'd just be throwing good money after bad. Tim Dowling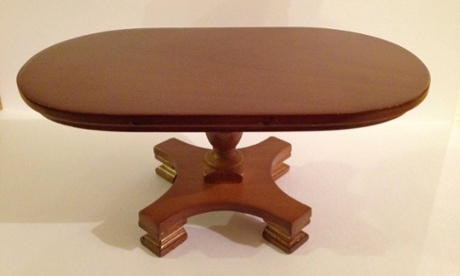 The dining table in a Jiffy bag
I do most of my shopping online, which lends itself dangerously to late-night, post-pub browsing and, as it turns out, a regrettable absence of any sense of scale. I'd been looking for a vintage Danish dining table for years. I was very particular about how it needed to be – oval, rosewood, unfussy, not too expensive. I had set up searches on eBay and had been waiting patiently for The One. After a particularly lively session at a pub quiz one night, I came home to find an eBay alert and a photograph of my table of dreams. And just £34 on Buy It Now! I bought it in a giddy whirl of smugness that lingered until a week later when it arrived from Germany in a Jiffy bag the size of a crisp packet. Inside was the world's most expensive dollhouse dining table – the type Sylvanian Families sit around on chairs made out of hollowed acorns. I tried to style it out by giving it to my little niece, as though thoughtful and deliberate. Sadly, I was unable to do the same when two years later I sourced and bought a perfect vintage Smiths T-shirt ... for an 18- to 24-month-old. Sali Hughes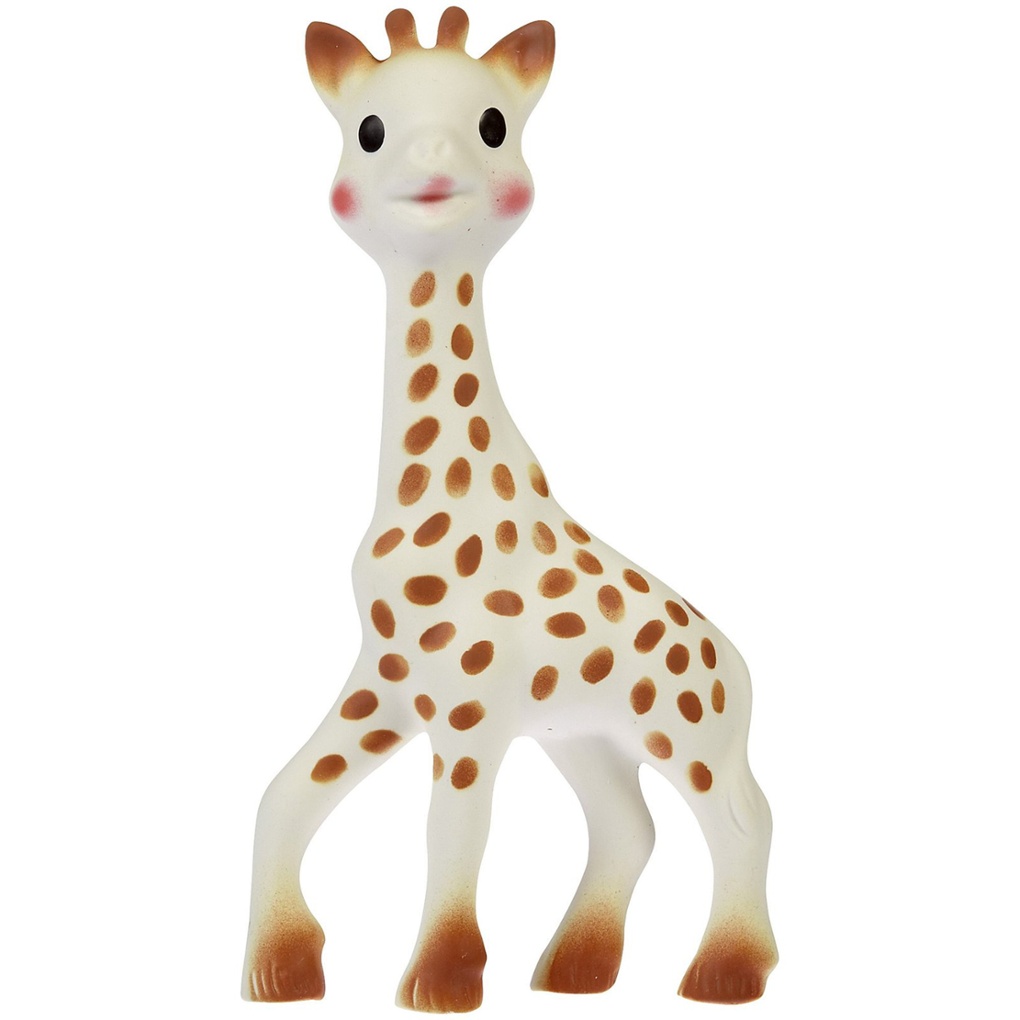 A stampede of Sophies
As a new parent, you are regularly at the twilight summit between "tired" and "running on the kind of empty where you forget your pin code, your mother's name and when to stop speaking like a castrated CBeebies presenter". Your judgment is off, like the taxi driver I recently encountered who let slip that he'd eaten roadkill once. Add screwtop wine and shopping apps to the mix and you are a couple of clicks away from your very own Scrapheap Challenge. Baby purchases that have seemed essential at 3am have included harem pants in indigo (they were too big; he looked like a mini MC Hammer), a colic pillow (to elevate him in the pram: useless, and looks like a massive wedge of edam), picnic chairs for the park (no legs, look like things that Jim Henson was working on before he died) and, through a one-click error, 12 Sophie the Giraffes. Priya Elan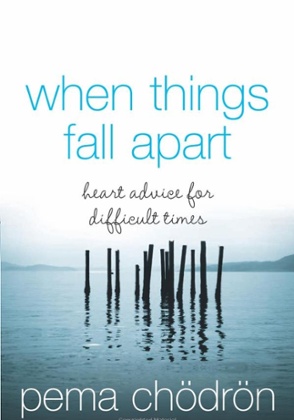 I sent my boss a self-help book

Over the years I have drunk-bought shampoo, blankets, socks, a road map (I can't drive) and shampoo, but the most disturbing purchase was a self-help book. Some context: I had had a rough day at work and decided to buy myself a peel-top wine for the train. I was reading an article on Gillian Anderson. She looks like a woman in control of her career, I thought, and bought her favourite book – When Things Fall Apart: Heart Advice for Difficult Times by Pema Chödrön. I forgot about it until I got a package and note from my old boss – "Hey M, hope everything's OK? x" – apparently I had input the wrong address and it had turned up, unmarked, at my old place of work. The book is apparently life-changing. Suffice to say I haven't opened it – and never will. Morwenna Ferrier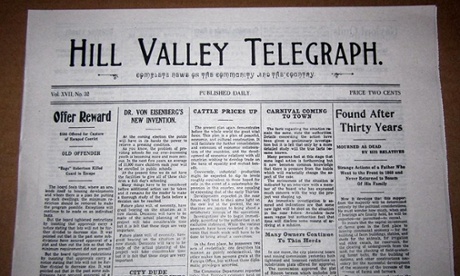 A $250 newspaper from Back to the Future
To spend anything substantial online requires a bit of giddiness. Even if you're sober, you need to steel the soul. But the trouble with tipsy clicking is its physical hangover: that Monkey World cruet set staring back at you for ever. In 2005, I spent $250 on a prop newspaper from Back to the Future III. It's the 4 September 1885 edition of the Hill Valley Telegraph, which plays a pivotal if minor part in the plot. I wasn't absolutely plastered – this was pre-PayPal, and I didn't have a credit card; it was pretty fiddly – but the e-receipt testifies to the late hour. Without Dutch courage, I don't think I'd have done it. To this day, I'm ashamed of my avarice, my weakness. And that's why it sits, unframed, in the attic - an A3 Dorian Grey, a reminder to put the bottle down, to move away from the mouse. And in this way it has, I guess, been useful. A bargain, almost. Catherine Shoard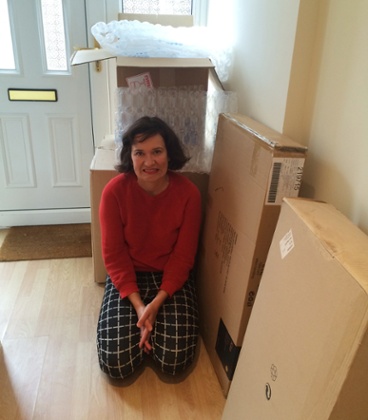 A flood of flatpacks
There are only about four boxes of flatpacks left in my hallway now – I don't want to think how many there were a year ago when they first arrived. After the night I came home from a party and went on the Ikea and Habitat websites at two o'clock in the morning. STORAGE, I remember thinking to myself, that will solve EVERYTHING. And so I started ticking boxes, and ticking them again when I thought the internet wasn't working. The strange moment some days later when a man with a lorry rang the bell and handed me a credit card bill for hundreds of pounds. Yes, I could probably have tried to send them back, but shame is a powerful motivator with which to convince yourself that maybe you really do need three new unhelpfully tall chests of drawers, several bookcases, and so many of those Expedit shelving units that when Ikea announced they were to be discontinued, many people presumed they have actually run out, due to an unprecedented surge in the East London area.

I read recently that Ikea uses up 0.1% of the world's commercial wood. I feel quite bad about the fact that most of it is in my hall. Sophie Heawood
A crooked bike frame with no wheels
I have an obsessively well-maintained eBay watch list that I check most days to see if "vintage mens Ralph Lauren" has thrown up any keepers or whether "Bang and Olufsen turntables" is still tempting me with overpriced but exquisitely designed 80s stereo equipment. But the list is purely a voyeuristic indulgence. I'm not actually going to buy any of that stuff – it's just stuff that eBay Lanre keeps an eye on so real-life Lanre stays informed about mid-90s fashion and will have a curveball to throw into the mix when conversation dies in the pub after seven-a-side. However, after a few drinks, something is triggered: suddenly I need a folding Formica kitchen table or a moped that needs attention I'll never give it. Pay day is the worst. It's the time I'm most likely to binge. I'll say something like, "The bases are loaded, kid!" (in my head) before hammering the "Bid now" button, giggling to myself. The morning after isn't so fun, as I realise I have to go to the other side of London for a crooked bike frame that I don't even need. Lanre Bakare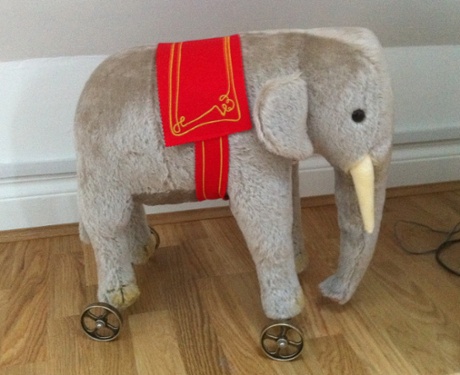 I shop better drunk
I've only one, vague memory of buying something drunk: £20-worth of anti-malaria mosquito nets for charity. I'd been out with friends the night before, hadn't accounted for the potency of Old Rosie cider and was forced to stagger home early on my own. The next day, said charity rang to thank me for texting in the donation. As drunk purchases go, this is rather sensible, admirable even. Which is worrying, because my sober purchases appear to be far more stupid. The prime example is the limited edition, antique Steiff elephant on wheels I once bought that cost the best part of £300. I have no idea what ancient urge propelled me to buy it, but I had been looking at it on eBay for at least two years before the day a huge cardboard box finally arrived at my house containing a furry elephant. It was a cold-blooded, planned purchase. The malaria nets were my moment of reckless abandon. When I'm pissed, I help stop the spread of disease in developing countries. When I'm sober, I treat myself to oversized toys made from brass and mohair. I really should get drunk more often. Tim Jonze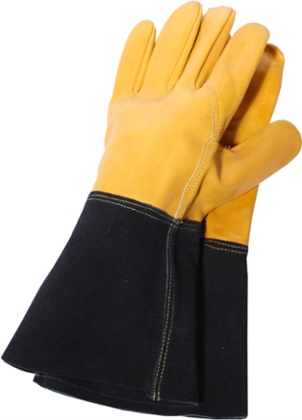 'Premium heavy-duty gauntlet gardening gloves'
My drunk shopping is a long litany of small misdemeanours. There's a glass of red wine on the arm of the sofa, a laptop on my lap, not enough on TV. I make two kinds of drunken purchase. Often my transactions combine luxury with a supremely practical application that makes them seem laughable the next morning. It is as if my urge to splurge is converted at the last minute into pragmatism. Witness this week's delivery of a pair of top-quality, soft leather "premium heavy-duty gauntlet gardening gloves". Or Maurice Merleau Ponty's Phenomenology of Perception. My order histories show a disproportionate number of replacement items: beans for a depressed beanbag, a new ball for a Swingball. At other times, it's clothes. Bargains. I'm in a perpetual game of dare with Yoox to see if X or Y drops sufficiently in price for me to buy it. Over the past 12 months I have bought 25 items this way, and returned 18. The drunken shopper's hangover is a trip to the post office. Paula Cocozza
Drunk shopping on the high street
I can't now remember why I didn't just choose the sofa drunk, and go back to make the final purchase when I was sober. It was probably a combination of youthful pragmatism – realistically, when would I next be in Sofa World, sober? – and exhilaration. What I do remember is the act itself. I went in with my friend, who was also drunk, and we lounged about frantically. At one point, he lay down. Has anyone seen that episode of Jackass where they go into a bathroom showroom and do a real turd in a show toilet? It was not a million miles away from that. When I actually paid for the sofa, the irritation on everyone's faces turned to concern. They asked me about eight times whether I'd measured my door frame, which naturally I hadn't. But, of course, the door frame wasn't the problem; the problem was the ugliness of the item, combined with the ugliness of its accompanying "ottoman" (huge block of comfortless taupe), which was gigantic. I had to live with it for years, until I met my husband and we could use his sofa. He was like a fairytale prince, saving me from the curse of my own furniture. Or at least that's how I saw him for a while. Zoe Williams
Ever shopped while sloshed? Share your stories below the line