"What a drama queen!" Georgina Campbell says when reminded of how she reacted to her Bafta success on Sunday night. Her open-mouthed astonishment was caught on camera and now her friends are bombarding her with screen-grabs of her face "looking like a fish".
It's a few days since the 22-year-old was named best actress at the TV awards and her excitement is still infectious. Pitted against a trio of critically acclaimed household names – Sheridan Smith, Sarah Lancashire and Keeley Hawes – Campbell didn't expect to win. She hadn't even bothered to write an acceptance speech.
"My mum had been bugging me all day to write a speech," she says, sitting in a pub near her home in north-west London, "but I was being quite petulant about it. You don't want to think you have a chance of winning something, and then get your hopes dashed."
Sheridan Smith has already won multiple awards and was nominated this year for Cilla, Sarah Lancashire's BBC1 series Happy Valley was said by one critic to have "the most psychologically perceptive writing and acting that TV has ever seen", and Hawes's complex character in Jed Mercurio's Line of Duty won rave reviews.
Campbell, in comparison, was nominated for an hour-long drama on the shortly-to-become-online-only BBC3, with a title that sounds like a particularly morbid episode of Jeremy Kyle: Murdered By My Boyfriend. It was part-funded by BBC Learning as a schools resource and followed a Home Office campaign to raise awareness of domestic violence among young people.
It turned out to be a harrowing portrait of a young woman trapped in a violent relationship. Campbell plays Ashley, a 17-year-old college student who meets a slightly older boy, Reece, at a party. It is not until she gets pregnant that she realises his old-fashioned manners hide a desire to control and manipulate. The drama's strength is in unpicking the complex psychological web Reece spins around Ashley, to keep her under his power even when he starts to lash out physically. At least one woman who watched the drama was inspired to report her own abuse, the police told the BBC.
The storyline was based on the real-life murder of a young woman by her partner; her friends and family were interviewed extensively by the programme makers. "We wanted it to be truthful and real and no part of it to seem fake or glamourised," says Campbell.
"What I loved about the script was that you saw Ashley as a real person," she says. "Sometimes with portrayals of domestic violence, the women involved are just victims, with no personality, just completely trodden-down. But people continue to live their normal lives: they go out, they continue to have arguments with their partners, even if there is always the fear of where that might end up."
At one point, Ashley discovers Reece's infidelity. She is furious, and confronts him, but he bullies and plays on her insecurities until she is so bewildered and frightened she believes that she is to blame. Campbell found this scene among the most difficult to play. "To know it was someone's life – and that was how they were treated – was horrendous," she says. "What alarmed me was the the psychological abuse. Someone working their way into [a victim's] head to the point they don't even know they are a victim."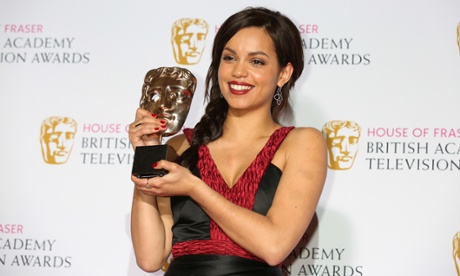 Campbell has been acting professionally since she was 16. Growing up in Wilmington, Kent, the daughter of a teacher and a police officer, with a stepfather who was a book-binder and a stepmother who works in retail, Campbell had only ever acted in school plays. Then one day in London she was approached by a woman, Sarah Walker, who turned out to be a director.
"I was meeting a friend on Tottenham Court Road," Campbell says, "and she asked me if I was an actress. She told me she was running an audition and I looked just how she wanted one character to look."
With her friend delayed at work, Campbell went along and was offered a part in Freak, an online teen drama made for MySpace. She found an agent and was auditioning for parts while studying for her A-levels, and later for a film studies degree at Royal Holloway, University of London. After the emotional toll of Murdered By My Boyfriend, she says that she is happy to be working on an E4 comedy, Tripped, opposite Inbetweeners star Blake Harrison, and to have a small role in Guy Ritchie's new film about King Arthur. Even now, she can't believe her luck: "I'm, not really into destiny but it's funny – I bumped into a woman who told me about an audition and now I have a Bafta."