Jean-Marc Vallée obituary
Award-winning Canadian film-maker who directed Dallas Buyers Club and Big Little Lies
Ryan Gilbey
30, Dec, 2021 @4:21 PM
'If this is paradise, give me hell': the camping shows Lena Dunham should watch
A journey into horror, an epic adventure in self-discovery, or a soggy family nightmare? As the writer of Girls remakes the British sitcom Camping, we provide some inspiration
Rebecca Nicholson
04, Sep, 2018 @4:23 PM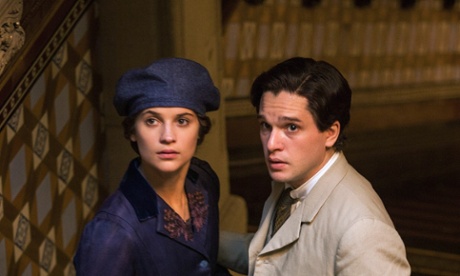 Testament of Youth; Wild; Big Hero 6; Stray Dogs; Honeytrap; Spring; Life of Riley; Dawg Fight review
Searing wartime romance with Alicia Vikander and Kit Harington, Reese Witherspoon takes a hike and a chilly Disney tackles evil
Guy Lodge
24, May, 2015 @6:00 AM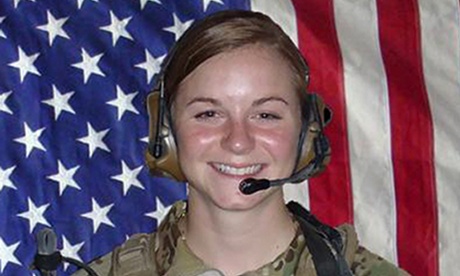 Reese Witherspoon to play US soldier killed in Afghanistan
After patriotic success of American Sniper, Hollywood tackles story of Ashley White, and a team of pioneering elite women soldiers deployed on the battlefield
Reese Witherspoon talks up #AskHerMore on the Oscars red carpet
Nominee for Wild promotes campaign to discourage questions about clothes from entertainment reporters at red carpet events
Andrew Pulver
23, Feb, 2015 @1:42 AM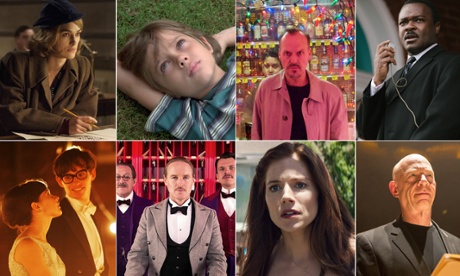 Oscars 2015: our final predictions on who will win the big prizes
The Oscars kick off this evening – and you can follow the action with us from 2pm PT, 5pm ET and 10pm GMT. Here's our final predictions in the key categories
Andrew Pulver
22, Feb, 2015 @9:49 PM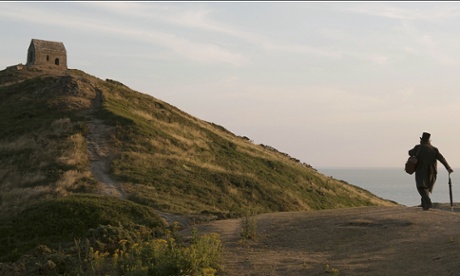 Oscars 2015: why this year's nominees are about the sublime, not the ridiculous
From Boyhood to Birdman, Mr Turner to Wild, this year's Academy Awards are in thrall to powers we can barely comprehend. But why have film-makers starting thinking so big?
Thomas McMullan
22, Feb, 2015 @1:00 PM
You don't know Oscar: can you beat the ultimate 2015 nominee quiz?
Nine exclusive games. Sixty movies. One mega-quiz. How well do you know this year's films? Test your eyes, ears and cinematic knowledge – before it's too late
Kenan Davis, Rich Harris, Nadja Popovich and Kenton Powell on the Guardian US interactive team
19, Feb, 2015 @1:16 PM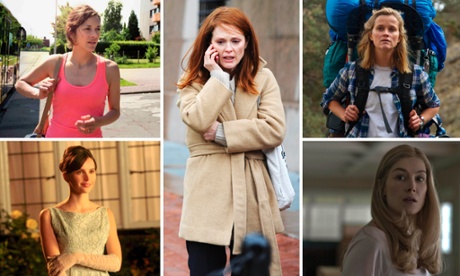 Oscars 2015: who will win best actress?
Julianne Moore's complex performance as an English professor battling Alzheimer's in Still Alice should finally net her the statuette on her fifth attempt
Guy Lodge
06, Feb, 2015 @12:42 PM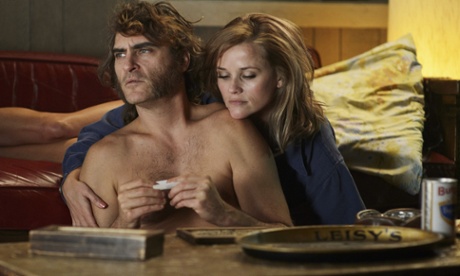 Reese Witherspoon: five best moments
The Inherent Vice star's five most memorable roles
Tshepo Mokoena
30, Jan, 2015 @11:59 AM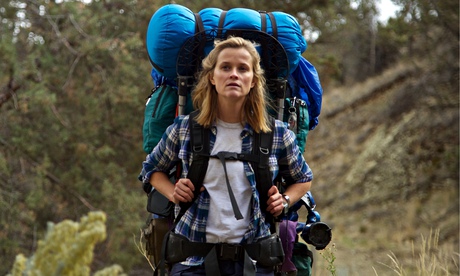 Walk on the Wild side: Cheryl Strayed's 1,000-mile hike
Claudine Ko: The author talks about her memoir – now turned into Hollywood's most feminist film of the year, starring Oscar contender Reese Witherspoon
Claudine Ko
26, Jan, 2015 @7:30 PM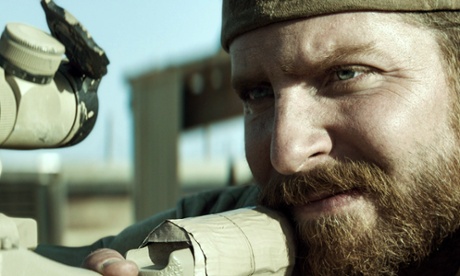 American Sniper dispatches sceptics at UK box office
Charles Gant: British audiences flock to Clint Eastwood's patriotic Iraq war drama, as best-actor Oscar buzz intensifies around Bradley Cooper
Charles Gant
20, Jan, 2015 @5:49 PM