The 100 best films of the 21st century
Gangsters, superheroes, schoolkids, lovers, slaves, peasants, techies, Tenenbaums and freefalling astronauts – they're all here in our countdown of cinema's best movies since 2000
Peter Bradshaw, Cath Clarke, Andrew Pulver and Catherine Shoard
13, Sep, 2019 @5:00 AM
'I completely lost it': the movie scenes that made our writers weep
From Toy Story 2 to Under the Skin, writers pick the cinematic moments that made them cry and explain why. Spoilers ahead
Gwilym Mumford, Peter Bradshaw, Rebecca Nicholson, Benjamin Lee, Amy Nicholson, Jake Nevins, Andrew Pulver, Jean Hannah Edelstein, Charles Bramesco and Catherine Shoard
17, May, 2018 @9:00 AM
From Boyhood to Get Out – why the 2010s is my favourite film decade
The last seven years has given us career bests from visionary veterans and a horde of hungry up-and-comers ready to drag Hollywood into modernity. The death of cinema? We've never had it so good
Cath Clarke
29, Mar, 2018 @5:30 AM
On my radar: François Ozon's cultural highlights
The French film director on being haunted by Under the Skin, the music of La Femme, and the place where he had his first kiss

François Ozon
14, May, 2017 @9:00 AM
Under the radar: the movies that were shot in secret
As the gay love story Loev – a film made in secret because of India's strict laws on homosexuality – hits Netflix, here's a look back at other private productions
Ben Child
02, May, 2017 @6:19 PM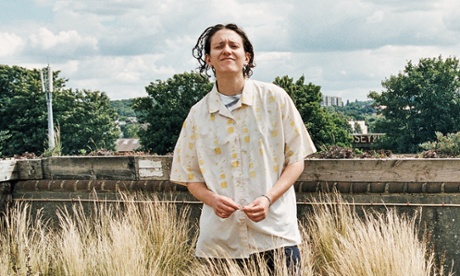 Mica Levi: 'If you're going to make something, you should try and be wild'
She's gone from performing with vacuum cleaners to composing an award-winning movie score. So why did she go back to Micachu And The Shapes? We meet a British original who likes to keep things low-key
Tshepo Mokoena
12, Sep, 2015 @7:59 AM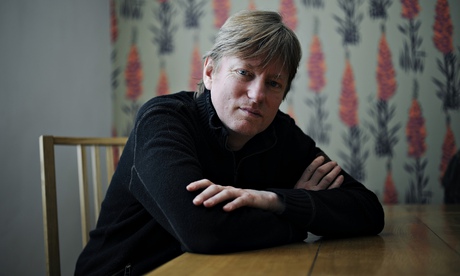 The Book of Strange New Things by Michel Faber review – a moving study of the power of language
Michel Faber's tale of a Christian missionary on an alien planet plays on themes of love, intimacy and loneliness, and the power of words to conjure a world
Anita Sethi
30, Aug, 2015 @2:00 PM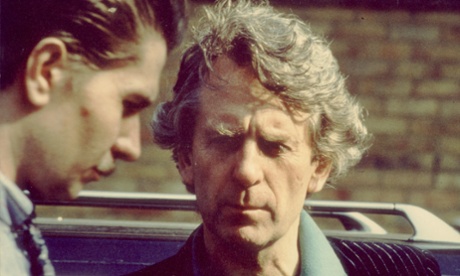 Why Alan Clarke is the key British film-maker whose maverick spirit lives on
The director of Scum, Made in Britain and The Firm made films that were brilliant, disconcerting and radical – and set the template for others to follow
Danny Leigh
08, Jun, 2015 @3:11 PM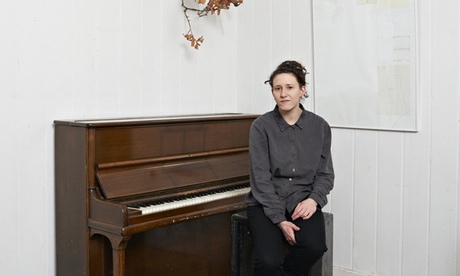 London Sinfonietta/De Ridder review – one of their best performances in years
The young audience clearly infected the players with their open-eared enthusiasm, writes Guy Dammann
Guy Dammann
01, Mar, 2015 @3:27 PM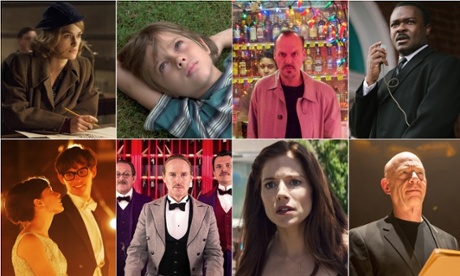 Oscars 2015: Birdman and Boyhood set for a sumo contest
Peter Bradshaw: I'll be on tenterhooks on Sunday night, hoping Richard Linklater's coming-of-age classic gets the attention it deserves – though will Birdman's Iñárritu take off with the best director gong? It's all to play for as the ceremony nears

Peter Bradshaw
21, Feb, 2015 @5:17 PM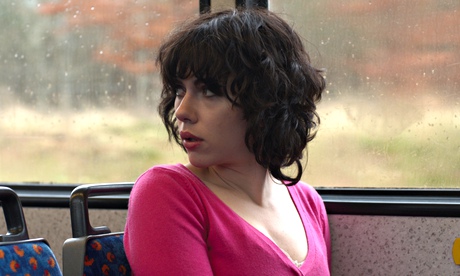 Who will win Oscars in 2015? And who should?
As we await the 2015 Oscars, our film critic considers the categories and suggests entries that should win but probably won't, those that should be in the running but aren't – and predicts the winners
Peter Bradshaw
21, Feb, 2015 @2:24 PM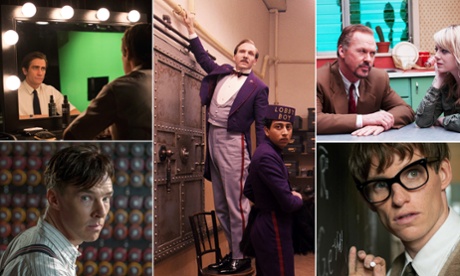 Bafta predictions 2015: who will win tonight's big prizes?
London gets its time in the limelight this evening as Hollywood troops into town to pick up prizes and make one final pitch for Oscar glory. Join us from 5pm GMT for coverage; in the meantime, here's how we think the gongs will be divvied up
Catherine Shoard
08, Feb, 2015 @8:43 AM