Claudia O'Doherty on her new show, and making it in LA: 'Oh, this doesn't seem real'
The Australian comic was 'in a good mood for three years' when Judd Apatow asked her to collaborate. Now she's back home with her own web series, Sarah's Channel
Brodie Lancaster
25, Jun, 2019 @4:52 AM
Out of tune: the big star songs that were rejected for movie soundtracks
As Sufjan Stevens reveals his unused song for I, Tonya, here's a look back at other artists, from Bruce Springsteen to Frank Ocean, who failed to make the final cut
Jon Bernstein
08, Dec, 2017 @3:51 PM
Why How to Be Single is more casually progressive than Trainwreck
While Amy Schumer's ribald comedy ultimately turned conservative, this flawed yet forward-thinking alternative refuses to force family values on women
Benjamin Lee
19, Feb, 2016 @8:18 AM
Judd Apatow attacks The Martian's Golden Globes win in Critics' Choice rant
Trainwreck director uses the Critics' Choice awards to criticise film industry for putting Ridley Scott's space drama in comedy category at the Golden Globes
Henry Barnes and agencies
18, Jan, 2016 @12:04 PM
Oscars 2016: what will lead the nominations and who will surprise?
With the nominations for the 88th Academy Awards to be revealed on Thursday, here's a look at what might make the cut, including some major surprises
Nigel M Smith in Los Angeles
13, Jan, 2016 @12:37 PM
Carol leads nominations for UK Critics' Circle awards
Todd Haynes's forbidden-romance drama emerges as main contender, with seven nods, followed by 45 Years, Mad Max, The Revenant and Steve Jobs
Andrew Pulver
15, Dec, 2015 @5:55 PM
Golden Globes 2016: Carol, Mad Max and Trainwreck shine in nominations
Expected nominations for The Revenant, Spotlight and Room offset by outside bets such as Mad Max: Fury Road, a surprise inclusion in best picture
Lanre Bakare
10, Dec, 2015 @2:47 PM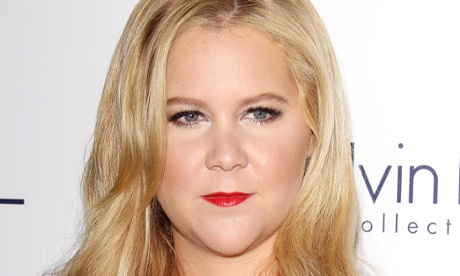 Amy Schumer renews call for stricter gun control
Trainwreck star and her cousin, Democrat senator Chuck Schumer, step up campaign for tighter restrictions on gun sales to those with a history of violence or mental illness
Guardian film
26, Oct, 2015 @1:17 PM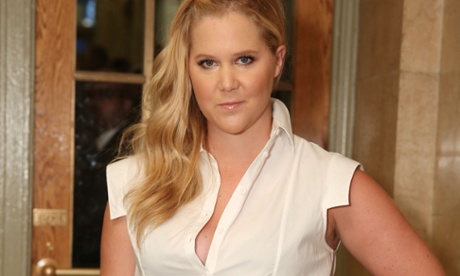 Amy Schumer picks up 1,000% pay rise for followup to Trainwreck
US comic can look forward to a staggering payday after the Judd Apatow-directed comedy catapulted her to Hollywood stardom
Ben Child
22, Oct, 2015 @9:24 AM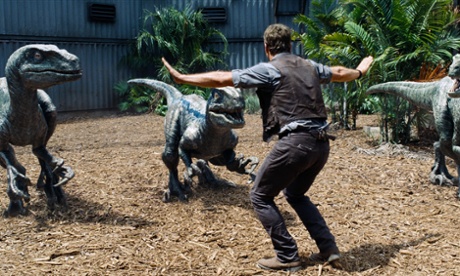 Hollywood needs to change its game in the age of Rotten Tomatoes
This summer, critics' favourites Jurassic World and Straight Outta Compton trumped poorly reviewed Fantastic Four and Terminator: Genisys at the US box office. Is it time for studios to rethink their marketing-heavy strategy?
Ben Child
08, Sep, 2015 @12:15 PM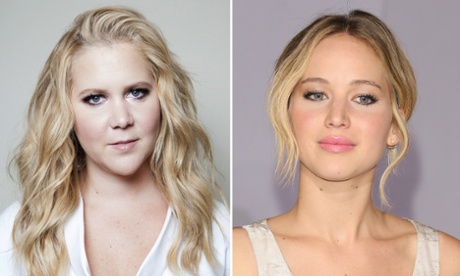 Jennifer Lawrence and Amy Schumer pair up to write a screenplay
The actors are writing a comedy in which they will play sisters, and working with Schumer's sister and Trainwreck screenwriting partner
Henry Barnes
26, Aug, 2015 @4:36 PM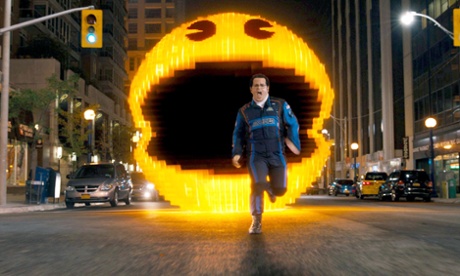 Continue? Second chance for Sandler as Pixels tops UK box office
The whizz-bang special effects of Adam Sandler's video game comedy distract from the buggy script, while Guy Ritchie's The Man from UNCLE needs more eyes to spy
Charles Gant
18, Aug, 2015 @2:38 PM