The Railway Children Return review – family classic sequel stays on track
Plot riffs on the original story include a black US serviceman on the lam in this earnest but likable homage to the beloved 1970 kids' adventure
Peter Bradshaw
15, Jul, 2022 @9:28 AM
Tom Courtenay: 'I told Daniel Craig I turned down Bond because of the gym work'
The celebrated actor answers your questions about the train scene in Doctor Zhivago, the joy of working on The Royle Family, and his love of the ukulele
As told to Rich Pelley
14, Jul, 2022 @11:00 AM
Post your questions for Tom Courtenay
Ahead of the release of The Railway Children Return, here's your chance to ask the legendary actor about his extraordinary career. Leave your questions in the comments – all aboard!
Rich Pelley
30, Jun, 2022 @11:19 AM
Summerland review – Gemma Arterton war drama warms the cockles
Arterton's cantankerous bluestocking is landed with a tousle-haired evacuee in Jessica Swale's bucolic picture of 1940s Kent

Leslie Felperin
30, Jul, 2020 @8:00 AM
The Aeronauts review – charming balloon adventure way up where the air is clear
Theory of Everything stars Eddie Redmayne and Felicity Jones reunite for a sweet tale of daredevil balloonists in Victorian England
Peter Bradshaw in Toronto
10, Sep, 2019 @5:01 PM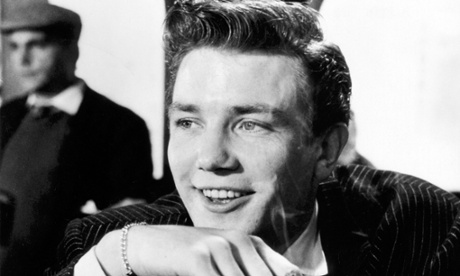 Albert Finney: a career in clips from Tom Jones to Miller's Crossing
From kitchen sink Brit classics to crime dramas by the Coen brothers and Sidney Lumet – plus a couple of musicals – we look back at key highlights in the career of the late actor, who has died aged 82
Xan Brooks
08, Feb, 2019 @2:06 PM
King of Thieves review – old lags and old jokes
A cast of heavyweights fails to animate James Marsh's staid retelling of the 2015 Hatton Garden heist
Simran Hans
16, Sep, 2018 @7:00 AM
King of Thieves review – Hatton Garden crew commit daylight robbery
Michael Caine leads an all-star cast who forfeit their dignity in a caper beset by creaking parts, bad jokes and tedious storytelling
Peter Bradshaw
12, Sep, 2018 @4:00 PM
After the Hatton Garden heist: 'The actors will profit more than the criminals'
When a gang of pensioners looted millions from a jewellery vault in 2015, it seemed straight out of a film – and now it's the subject of several. What happened next for the 'Bad Grandpas'?
Duncan Campbell
08, Sep, 2018 @6:00 AM
Letter: Braham Murray was passionate and optimistic
Tom Courtenay writes: The first time I worked with Braham Murray changed my life
Tom Courtenay
12, Aug, 2018 @3:32 PM
Tom Courtenay: 'I've done my best work since I was diagnosed with prostate cancer'
The veteran actor used to be so insecure about his work that he 'couldn't bear looking back'. Now, he says, everything has changed
Jude Rogers
20, Apr, 2018 @7:00 AM
The Guernsey Literary and Potato Peel Pie Society review – an outbreak of world war twee
Populated by Downtown Abbey graduates, this glutinous postwar rom-dram is a load of cobblers
Peter Bradshaw
20, Apr, 2018 @5:00 AM