Spider-Man at 20: the superhero film that changed blockbuster cinema
Sam Raimi's charming, if patchy, 2002 adventure showed that mass audiences were eager for a new kind of superhero and the industry never looked back
Guy Lodge
03, May, 2022 @1:43 PM
Wider web: has Sony created a whole new world of Spider-Men?
With a new ownership deal settled and the dazzling success of No Way Home, could Andrew Garfield and Tobey Maguire reprise their starring roles?
Ben Child
07, Jan, 2022 @11:04 AM
Why are Spider-Man: No Way Home's supervillains so strangely unfamiliar?
Are Electro and Sandman ghosts or from another dimension? Why is Doctor Strange acting weird? And who is the sixth member of the Sinister Six? The newly released trailer is tantalisingly full of clues
Ben Child
19, Nov, 2021 @11:49 AM
Brie Larson's Basmati Blues and other lost movies A-listers wish had stayed buried
Films that actors make before they find fame can come back to bite them years later, as Larson discovered when the trailer for a rice-based romcom she filmed in 2012 was met with derision
Anna Smith
15, Nov, 2017 @4:37 PM
Venom, Spider-Man's arch-enemy, to get his own spin-off film
Sony Pictures announces supervillain adventure will hit cinemas in October 2018 but no word on casting
Gwilym Mumford
17, Mar, 2017 @12:33 PM
Controversial 'lost' Leonardo DiCaprio film Don's Plum removed from web
Improvised 90s drama disappears after brief online debut following complaint from DiCaprio and co-star Tobey Maguire
Ben Child
28, Jan, 2016 @12:39 PM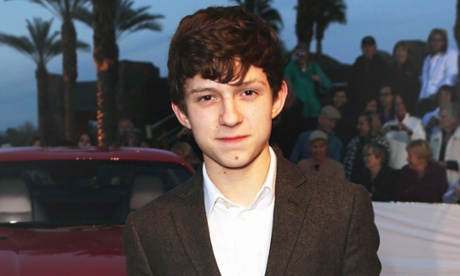 Tom Holland: from Billy Elliot's buddy to the latest Brit cast as a US superhero
This week saw the 19-year-old Londoner become the third cinematic Spider-Man, but what is it about Brits that says hero to Hollywood?
Benjamin Lee
26, Jun, 2015 @4:29 PM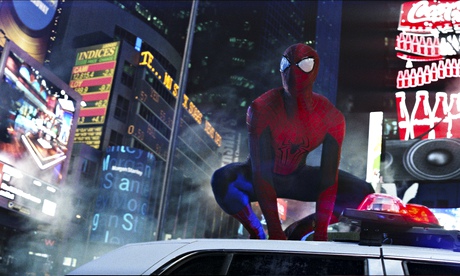 What will Marvel hatch next for Spider-Man?
Ben Child: With Cabin in the Woods' Drew Goddard directing the first post-Garfield Spider-Man film, it's time to hack our way through the web of blogosphere rumours regarding the superhero's future
Ben Child
06, Mar, 2015 @12:25 PM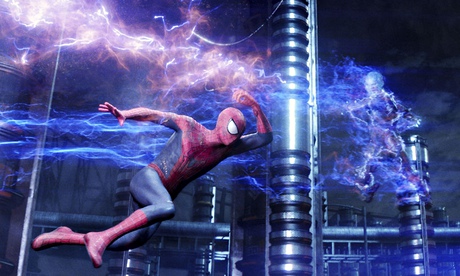 Could Spider-Man's return leave Marvel tangled in Sony's web?
The way has been cleared for the prodigal web-slinger to appear on the big screen for the company that created him. But can a satisfying new creative direction emerge out of the mess left by Sony?
Ben Child
10, Feb, 2015 @4:29 PM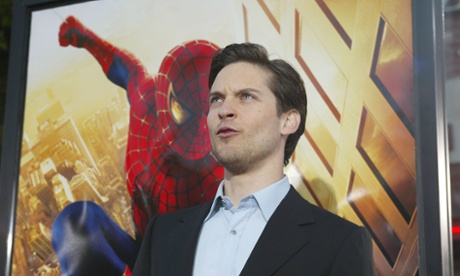 Spider-Man to join Marvel superheroes in shared movie universe
The sticky-fingered superhero is to be rebooted again, as Sony and Marvel agree that he can re-enter the fold alongside regular Avengers
Ben Child
10, Feb, 2015 @9:05 AM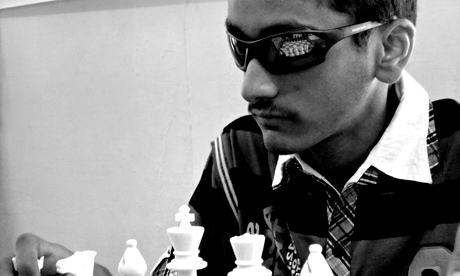 Smart moves: chess is back
It was the game of the cold war. Now, with Tobey Maguire playing Bobby Fischer and a documentary about blind Indian globetrotters desperate to become grandmasters, chess is finding a new audience, writes Ian Wylie
Ian Wylie
18, Nov, 2014 @7:00 AM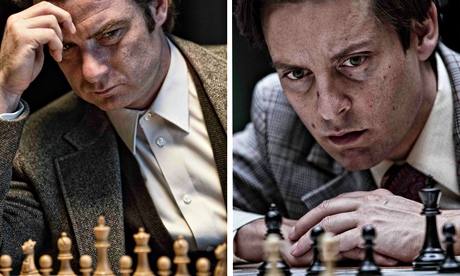 Pawn Sacrifice review – Bobby Fischer biopic is a bit stale, mate
Tobey Maguire makes a decent fist of playing the prickly chess grandmaster, but Edward Zwick's unsubtle film never delves beneath the surface of his paranoid psychology
Catherine Shoard
10, Sep, 2014 @4:31 PM