Tinker Tailor Soldier Spy
How John Le Carré changed television and paved the way for box-set culture
The drawn out style and meticulous character studies of Tinker Tailor Soldier Spy initially confused some viewers, but today the 1979 adaptation couldn't feel more relevant

Mark Lawson
15, Dec, 2020 @12:00 PM
The don of disillusionment: John le Carré on film
The paranoia and cynicism of Carol Reed's The Third Man fired Le Carré's imagination, while Tomas Alfredson updated Tinker Tailor Soldier Spy for the Iraq war era
Peter Bradshaw
14, Dec, 2020 @1:38 PM
Tom Hardy's 20 best film performances – ranked!
The actor's latest movie, Capone, further builds upon his beefy and menacing screen presence, but there is another side that shines through in some of Hardy's great roles
Peter Bradshaw
14, May, 2020 @11:00 AM
Kathy Burke: 'Lifelong member of the non-pretty working classes'
That's how Kathy Burke describes herself. But the famously outspoken actor and director has proved she can't be pigeonholed. Stefanie Marsh meets her
Stefanie Marsh
29, Oct, 2017 @8:00 AM
MI6 boss: George Smiley a better role model for agents than James Bond
Sir Alex Younger, known in agency circles as C, says 007's 'brash antics' give a misleading portrayal of life in the service
Ewen MacAskill Defence and intelligence correspondent
28, Sep, 2017 @6:03 PM
Friday's best TV: BBC Proms 2016; Joanna Lumley's Japan; The Strain
Marin Alsop conducts Verdi's Requiem, Joanna Lumley hangs out with monkeys and Guillermo del Toro's horror drama returns
John Robinson, Hannah J Davies, Phil Harrison, David Stubbs, Hannah Verdier, Jack Seale, Graeme Virtue, Paul Howlett
09, Sep, 2016 @5:00 AM
'He's very sexy': Tom Hiddleston, Simon Russell Beale and other actors on le Carré
Leading actors including Rachel Weisz, David Harewood and Damian Lewis reveal what John le Carré is like to work with

Martha Hayes
03, Sep, 2016 @6:58 AM
Our Kind of Traitor review – spy thriller without the wow
Though solid enough, this John le Carré adaptation has too little tension and too many visual cliches
Wendy Ide
15, May, 2016 @7:00 AM
BBC's new £20m spy thriller 'the most radical ever' Le Carré adaptation
The Night Manager, starring Olivia Colman, Tom Hiddleston and Hugh Laurie, is a co-production with company behind Breaking Bad and Mad Men
Maggie Brown
12, Feb, 2016 @8:00 AM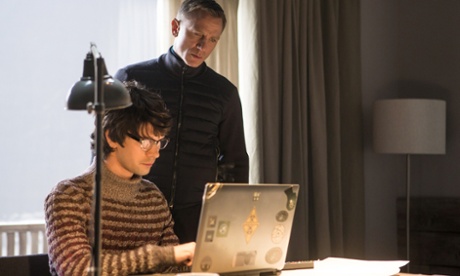 Spies like us: which movie secret agents fit MI6's new recruitment drive profile?
The British secret service says James Bond would struggle to get a job as a spy in 2015, so which big-screen operatives would cut the mustard?
Ben Child
30, Oct, 2015 @3:00 PM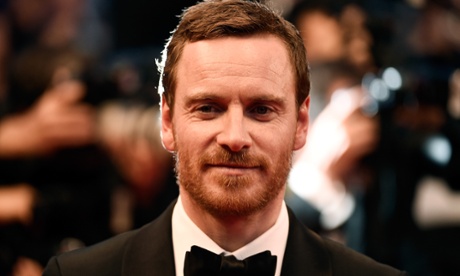 Michael Fassbender set to star in Jo Nesbø's The Snowman
German-Irish actor in line to play maverick Norwegian cop Harry Hole in Hollywood's latest nordic noir venture
Ben Child
09, Sep, 2015 @10:36 AM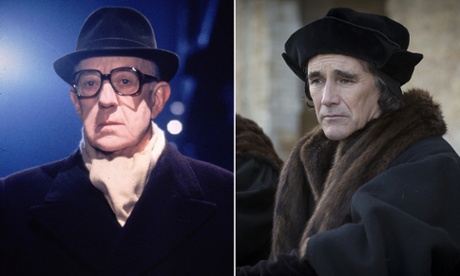 From Smiley's People to Wolf Hall, the best TV dramas can't be rushed
Slow-burning stories of emotional and political intricacy need time to develop – and they're all the better for it
Mark Lawson
11, Feb, 2015 @1:36 PM