Rob Brydon: 'I love this job. I want to keep doing it'
Rob Brydon's quick-wit has charmed us all. But it wasn't always so simple. Here, he talks about his five children, being prodded by Boris and the moment his fortunes changed…
Tom Lamont
08, Nov, 2020 @7:00 AM
Rob Brydon and Steve Coogan: 'Work-wise, Steve's terrific. On a personal level, appalling'
The Trip is heading to Greece for its fourth – and possibly final – leg. What has 10 years of sparring done to its stars?
Laura Barton
15, Feb, 2020 @8:00 AM
Michael Winterbottom: I never watch Bond, or blockbusters – and theatre directors should steer clear of film
The film director answered your queries about The Trip's posh nosh, the best bands on 24 Hour Party People and more
Guardian film
18, Jul, 2019 @12:59 PM
Michael Winterbottom webchat – put your questions to the celebrated British film-maker
The director of BBC's The Trip and 24 Hour Party People joins us on Thursday lunchtime for a live question and answer session
Guardian film
15, Jul, 2019 @12:03 PM
The Trip: a show about death that deserves to live on
Rob Brydon and Steve Coogan's show is an absurd meditation on ageing – and as the years go by, it just gets better. It would be a grave mistake to stop it now

Edward Tew
12, May, 2017 @6:00 AM
The Trip leaves BBC2 and heads to Spain
Steve Coogan and Rob Brydon have jumped ship to Sky Atlantic, with their semi-fictional foodie alter egos heading to Iberia for the show's third series
Mark Brown
15, Feb, 2016 @11:40 AM
Where next for Steve Coogan's The Trip?
Confirmation that Coogan and Rob Brydon will take at least one more TV trip leads us to wonder where in the world the pair will go next
Edward Tew
11, Feb, 2016 @1:30 PM
Alanis Morissette: from queen of alt rock to Guardian advice columnist
The musician and actor is moving on. She talks about marriage, what gets her angry, what isn't ironic – and answering readers' questions for Guardian Weekend magazine
Rory Carroll
09, Jan, 2016 @8:00 AM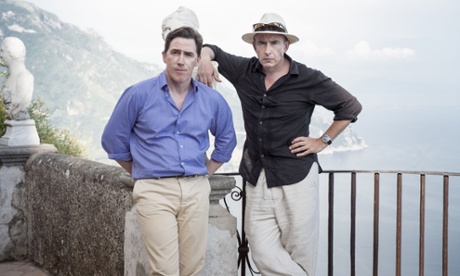 Best TV of 2014: No 5 – The Trip to Italy
Sam Wollaston: Was the Steve Coogan and Rob Brydon vehicle a travelogue, a comedy, a food show, scripted reality, or something else entirely? Or was it simply as good as television gets?
Sam Wollaston
17, Dec, 2014 @9:56 AM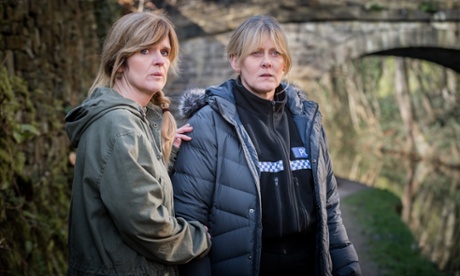 The best TV shows of 2014
Guardian TV: The complete top 30 countdown of Guardian critics' best TV shows of 2014. At number one, it's Happy Valley
Guardian TV
08, Dec, 2014 @11:00 AM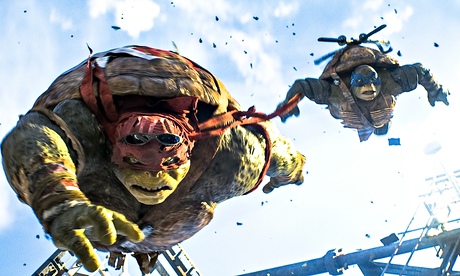 Turtle power stays strong, while The Expendables 3 bellyflop at US box office
Joy for TMNT which retains top spot and still-growing Boyhood, but Stallone's sequel looks outside US for profit and The Giver fails to take
Jeremy Kay
18, Aug, 2014 @11:55 AM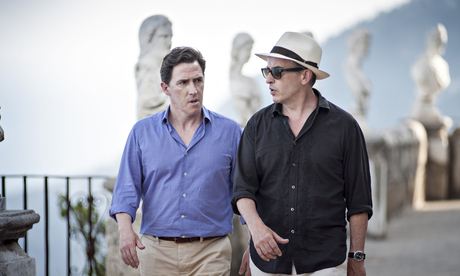 The Trip to Italy: worth the return journey?
Vicky Frost: Steve Coogan and Rob Brydon's food-fuelled journey through Italy has an undercurrent of despair beneath the impressions. Would you join the pair on future trips?
Vicky Frost
09, May, 2014 @11:27 AM