The 100 best films of the 21st century
Gangsters, superheroes, schoolkids, lovers, slaves, peasants, techies, Tenenbaums and freefalling astronauts – they're all here in our countdown of cinema's best movies since 2000
Peter Bradshaw, Cath Clarke, Andrew Pulver and Catherine Shoard
13, Sep, 2019 @5:00 AM
From Boyhood to Get Out – why the 2010s is my favourite film decade
The last seven years has given us career bests from visionary veterans and a horde of hungry up-and-comers ready to drag Hollywood into modernity. The death of cinema? We've never had it so good
Cath Clarke
29, Mar, 2018 @5:30 AM
Song to Song: should Terrence Malick take a break?
Films such as Badlands and The Thin Red Line made him a legend. Now his films barely scrape a release. What went wrong for the reclusive auteur?
Steve Rose
03, Jul, 2017 @8:59 AM
Thin red lying? Find the true Terrence Malick story - quiz
As the stars of The Thin Red Line director's new film Knight of Cups reveal yet more insights into his offbeat process, can you pick out the real actor quotes from the lies?
Benjamin Lee
08, Mar, 2016 @11:53 AM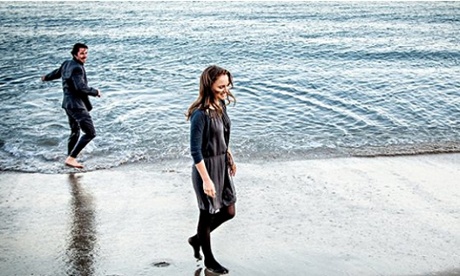 Knight of Cups review: Malick's back! With the least interesting spiritual crisis in history
Terrence Malick's study of Christian Bale's torment is, despite moments of visual flairm, all smouldering dalliances, ruin-porn landscapes and self-pitying shallowness
Peter Bradshaw
08, Feb, 2015 @6:27 PM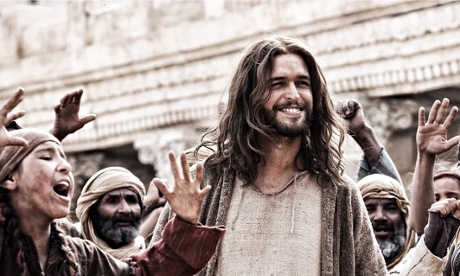 A movie miracle: how Hollywood found religion
With almighty ticket sales for religious films from Noah to Heaven is for Real, 2014 could be 'the year of the Bible movie' – but Hollywood and holiness are unlikely bedfellows. Tom Shone reports
Tom Shone
31, Jul, 2014 @5:30 PM

The Tree of Life back in race for cinematography Oscar
Terrence Malick's drama becomes surprise contender after winning American Society of Cinematographers prize
Ben Child
13, Feb, 2012 @11:50 AM

Why The Tree of Life should win the best picture Oscar - video
In the fifth of our nine-part series leading up to the Oscars, Xan Brooks travels to the edges of the known universe (the Guardian office) to share his love for Terrence Malick's The Tree of Life
Xan Brooks, Henry Barnes and Rajan Zaveri
13, Feb, 2012 @11:01 AM

Natalie Portman signs up to The Tree of Life director's next two films
The actor will star in Terrence Malick's Knight of Cups and Lawless
Henry Barnes
09, Feb, 2012 @12:07 PM

Melancholia named best film of 2011 by US critics
Lars von Trier's drama wins top prize at National Society of Film Critics awards, while Terrence Malick is named best director
Ben Child
09, Jan, 2012 @12:36 PM

Close up: Sean Penn baffled by Malick's Tree of Life
Tree of Life actor says he was trying to figure out what role he played in Terrence Malick's Palme d'Or-winning film, while Christian Bale signs on for a new Malick project
Henry Barnes
25, Aug, 2011 @5:03 PM

The Tree of Life is a colossal commercial
Terrence Malick's behemoth plunders the National Geographic channel, Jack Vettriano and Classic FM to sell us a hymn to life
David Cox
11, Jul, 2011 @10:18 AM