Stephen Hawking's first wife intensifies attack on The Theory of Everything
Jane Hawking has stepped up her assertion that acclaimed 2014 biopic misrepresents her marriage
Catherine Shoard
03, Oct, 2018 @11:10 AM
Treating disabled people as asexual is exasperating and offensive | Penny Pepper
Our sex lives can be as rich and rewarding as anyone's – so why, as the movie Me Before You suggests, is disabled sexuality always an 'issue' to mainstream media?
Penny Pepper
08, Jun, 2016 @7:29 AM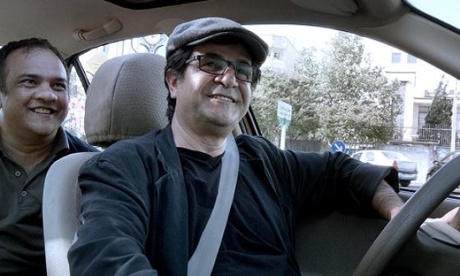 The best films of 2015 so far – UK
Gathering together the best movies released in the UK this year, updated weekly
Guardian film
01, Sep, 2015 @12:30 PM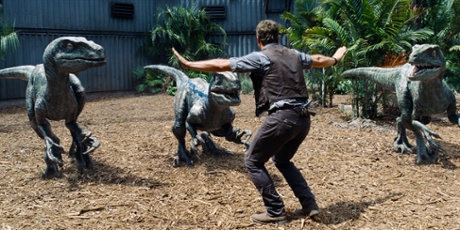 UK cinema admissions up 10% on back of 2015 blockbusters
Jurassic World, Age of Ultron, Fast & Furious 7 and Fifty Shades of Grey push first-half movie visits to 83m as UK independent films enjoy 25% rise in takings
Andrew Pulver
24, Jul, 2015 @3:36 PM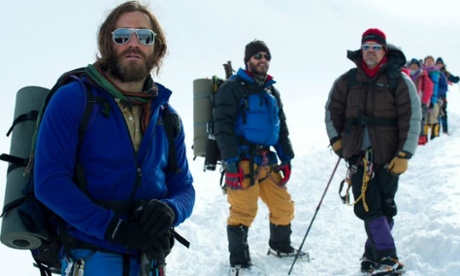 Everest to open the Venice film festival
Starry real-life drama about 1996 mountaineering incident to be launched from one of the most prestigious spots in the awards calendar
Catherine Shoard
08, Jul, 2015 @11:06 AM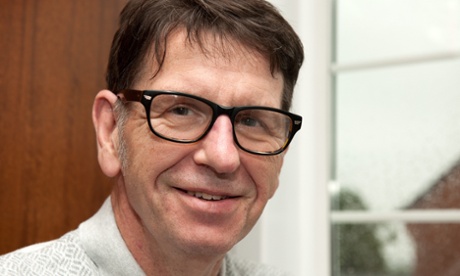 Cinemagoer self-diagnoses illness after watching Stephen Hawking biopic
Paul Whyley is receiving treatment for motor neurone disease after experiencing an epiphany during screening of Oscar-winning film The Theory of Everything
Ben Child
03, Jul, 2015 @2:50 PM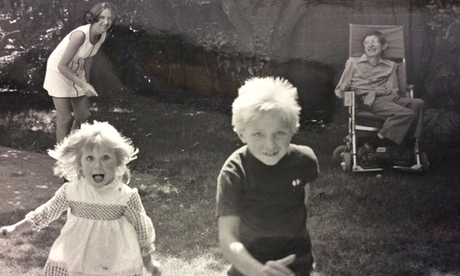 Jane Hawking: 'There were four of us in our marriage'
Motor neurone disease and physics both played a part in her split from her husband Stephen Hawking, she says. She talks about the challenges they faced in their 30-year marriage and about how close The Theory of Everything was to reality
Joanna Moorhead
16, May, 2015 @5:15 AM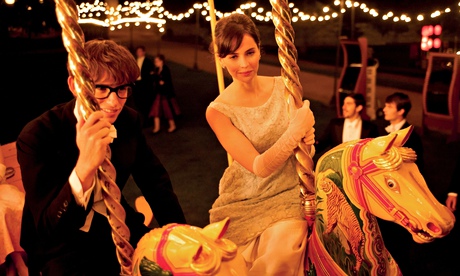 The Theory of Everything; Nymphomaniac: the Director's Cut; Beyond Clueless – review
Eddie Redmayne plays Stephen Hawking with wit and warmth, Lars von Trier adds to Charlotte Gainsbourg's suffering and US teen movies get the documentary treatment
Gug Lodge
10, May, 2015 @6:00 AM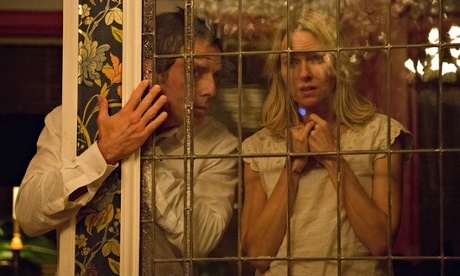 The best films of 2015 so far – Australia
Gathering the best movies released in Australia this year, updated weekly
Guardian Film
06, May, 2015 @8:10 AM
Stephen Hawking tells fans Zayn Malik could still be in a parallel One Direction
Holographic Hawking suggests theoretical physics might come to the aid of the band's fans who long to have the singer still in its lineup
Monica Tan
27, Apr, 2015 @4:56 AM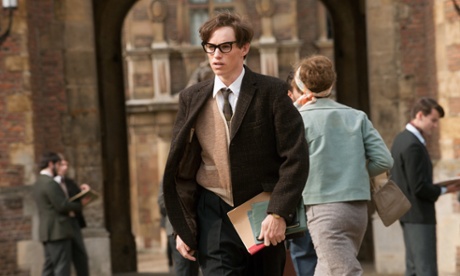 UK cinema box office sees strongest first quarter since 2011
Hits such as Fifty Shades of Grey and The Theory of Everything led to more than 42m admissions in the first three months of the year
Benjamin Lee
23, Apr, 2015 @11:29 AM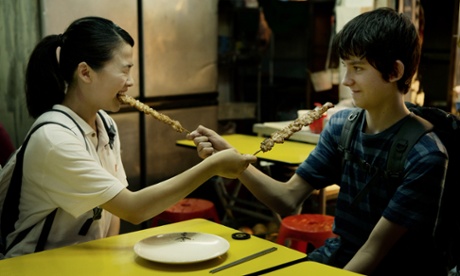 Autism in film: X+Y is audacious – but is it cliched or the real deal?
In X+Y, a gifted young man prepares for a mathematics contest. Does it, and films like it, misrepresent or empower those who are on the autistic spectrum?
Leslie Felperin
12, Mar, 2015 @3:15 PM