From Memento to Interstellar: our writers pick their favourite Christopher Nolan films
With the much-anticipated staggered release of Tenet, writers argue why each of Christopher Nolan's 10 previous films should be seen as his best
Beatrice Loayza, Peter Bradshaw, Benjamin Lee, Wendy Ide, Charles Bramesco, Radheyan Simonpillai, Adrian Horton, Noah Gittell, Jordan Hoffman and Steve Rose
27, Aug, 2020 @6:24 AM
Hugh Jackman: five best moments
As the X-Men star takes on a slightly less combative role in feel-good comedy Eddie the Eagle, we share his top career highlights
Melissa Lawford
01, Apr, 2016 @3:34 PM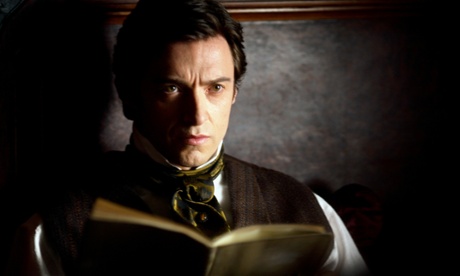 Prestige novelist: Christopher Nolan's Batman movies 'boring and pretentious'
Christopher Priest, whose magicians book was adapted by Nolan in 2006, has come out against the director's superhero blockbusters, labelling them 'embarrassing'
Ben Child
28, Nov, 2014 @9:58 AM
DVD releases: Mar 10-16
Pan's Labyrinth | The Queen | The Prestige | I Saw Ben Barka Get Killed | Dersu Uzala | Tout Va Bien
Phelim O'Neill
10, Mar, 2007 @11:48 PM
The Prestige
Rental and retail: The director is as obsessed as his protagonists with the mechanics of pulling off illusions but has failed to make any of his characters interesting enough to make the viewer care who comes out on top.
Rob Mackie
09, Mar, 2007 @1:42 PM
The Prestige
Philip French: A dazzling piece of work that left me eager to see it again.
Philip French
12, Nov, 2006 @2:02 AM

The Prestige
Peter Bradshaw: Fantastically boring and self-important movie about two stage magicians in Edwardian London.
Peter Bradshaw
10, Nov, 2006 @12:11 AM

Prestige scores magic opening in US
Christopher Nolan's The Prestige, the story of rival magicians in turn-of-the-century London, conjured up $14.8m (£7.9m) to enter the US box office at No 1 at the weekend.
Staff and agencies
23, Oct, 2006 @9:49 AM