The Tony awards: who are the best and worst onscreen Blairs?
From The Queen to The Journey and even The Simpsons, Labour's divisive former PM has been a frequent figure in film and TV over the years. Here's how his fictional counterparts have fared
Jack Seale
09, May, 2017 @5:00 AM
The Journey review – Paisley and McGuinness travel far in odd-couple bromance
Colm Meaney and Timothy Spall play Martin McGuinness and Ian Paisley in this well-intentioned what-if drama set during Northern Ireland's peace talks
Peter Bradshaw
05, May, 2017 @6:00 AM
Colm Meaney on playing Martin McGuinness: 'He was born into this'
The star of The Journey reveals how his own involvement with Sinn Féin helped him understand the late IRA commander turned peacemaker
Esther Addley
03, May, 2017 @6:00 PM
The Journey: McGuinness v Paisley and other odd movie couples
The Northern Irish politicians make an intriguing cinematic pairing, but there are even more fiery duos that film could fictionalise
John Patterson
01, May, 2017 @9:00 AM
How Paisley and McGuinness's journey to peace ended at Venice film festival
Director Nick Hamm and writer Colin Bateman reveal how they negotiated Northern Ireland's political minefield to find the heart of The Journey, which had its world premiere this week
Andrew Pulver
07, Sep, 2016 @11:00 AM
The Journey review – Northern Ireland history lesson recast as bromance
This fictionalised take on how Ian Paisley and Martin McGuinness set aside sectarian hatred to pursue peace talks pitches Timothy Spall and Colm Meaney into odd-couple comedy while simultaneously tiptoeing on eggshells
Peter Bradshaw
07, Sep, 2016 @8:53 AM
Toronto film festival taps into Snowden and keeps it current with Denial and The Journey
Oliver Stone's Edward Snowden biopic leads the charge for topical movies premiering at this year's Tiff, including fiction features about the Deepwater Horizon oil spill, the aftermath of the Good Friday agreement and the trial of David Irving
Henry Barnes
26, Jul, 2016 @3:01 PM
Timothy Spall: 'The feeling of doing it wrong gets bigger and bigger'
He is one of Britain's favourite actors. This year, he's been on stage in The Caretaker and is set to star in films as Ian Paisley and Holocaust denier David Irving. So why is Timothy Spall so full of doubt?
Catherine Shoard
21, Jun, 2016 @6:34 PM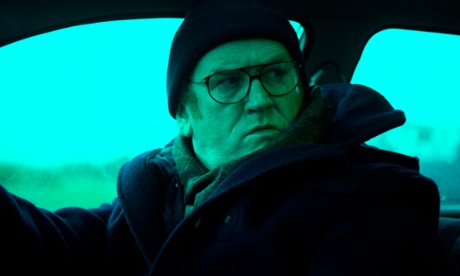 Colm Meaney in talks to play Martin McGuinness in The Journey
Veteran Irish actor joins the previously-announced Timothy Spall, who will star as former Northern Ireland first minister Ian Paisley in Nick Hamm's film
Ben Child
28, Aug, 2015 @11:07 AM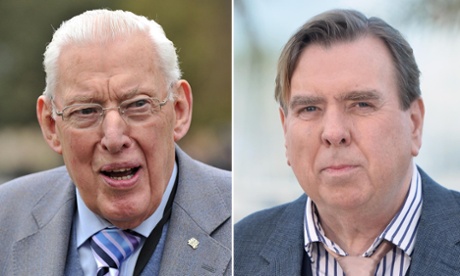 Timothy Spall to play Ian Paisley in Troubles drama The Journey
Drama will document the Protestant leader's unlikely road towards friendship with his longterm political enemy, Sinn Fein's Martin McGuinness
Ben Child
02, Jul, 2015 @8:11 AM