Rare first edition of The Incredible Hulk comic sells for $490,000
The near-mint condition copy of the first Hulk story, in which the hero is depicted as grey not green, is the most expensive ever sold
Alison Flood
04, Jan, 2022 @2:15 PM
I love Spider-Man – but would my son? How I learned a hard lesson about heroes
He's my all-time favourite comic character. But do the real heroes still wear spandex?
Tom Lamont
12, Sep, 2020 @11:00 AM
Five times Mark Ruffalo was a force for good
The Hollywood star has been putting Boris Johnson right over the PM's Hulk reference. From fighting Trump, to campaigning for abortion rights, the actor has form for doing the decent thing
Emine Saner
16, Sep, 2019 @2:32 PM
Mean, moody, or a mope? If Boris is the Hulk, which Hulk is he?
Hulk actor Mark Ruffalo chided Boris Johnson for comparing himself with Marvel's mean, green fighting machine. But look closely at the PM's career and the notion doesn't seem so daft
Stuart Heritage
16, Sep, 2019 @12:59 PM
Avengers Assemble: watch the trailer - video
Iron Man, Thor, Captain America, The Incredible Hulk, Black Widow and Hawkeye are recruited by SHIELD director Nick Fury to take on the evil demi-god Loki, who has his heart set on world domination
DVD review: The Incredible Hulk
Despite the crowd-pleasing shift in tone, visions of Shrek on the rampage remain undispelled
Mark Kermode
18, Oct, 2008 @11:01 PM
DVD review: The Incredible Hulk
It does a decent job of reimagining the concept in a more traditional way and does restore some humour to a ridiculous concept
Rob Mackie
17, Oct, 2008 @12:41 PM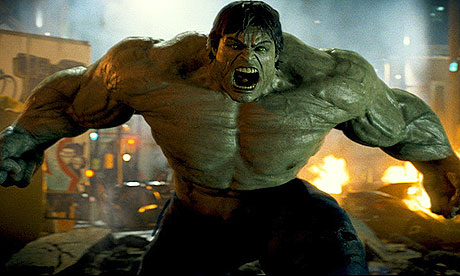 In brief: God particle? How about the Kirk molecule?
Plus: Edward Norton talks down prospects of Incredible Hulk sequel, and Cheech Marin smokes out first directing role in 15 years
Ben Child
16, Sep, 2008 @10:38 AM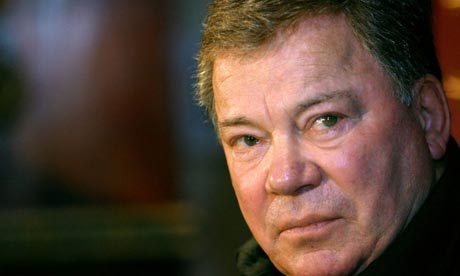 William Shatner is very keen to be beamed back into Star Trek
Plus: Incredible Hulk's future looks dicey and Cheech Marin to play a man whose face is found on a tortilla
Ben Child
16, Sep, 2008 @10:22 AM
Film trailer: The Incredible Hulk
Edward Norton stars in Louis Leterrier's new take on the superhero, playing Bruce Banner, the scientist with an unbridled force of rage within.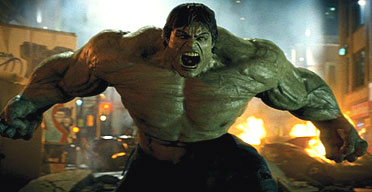 $54.5m US haul makes new Hulk film a minor smash
Louis Leterrier's The Incredible Hulk topped the US box office at the weekend, but with a lower opening than its much-maligned Ang Lee-directed predecessor
Ben Child and agencies
16, Jun, 2008 @10:35 AM
The Incredible Hulk's health warning
William Hurt is under fire after his cigar-chomping portrayal of General Thaddeus 'Thunderbolt' Ross upset the American Medical Association
Mark Hooper
16, Jun, 2008 @10:30 AM