The Hobbit: An Unexpected Journey
Blockbuster or bladderburster? Why movie intermissions must return – now!
From Bond to The Batman, films are nearing the leg-crossing, buttock-numbing three-hour mark. Bring back the interval, says our writer, and a golden era of cinema will follow
Phil Hoad
21, Mar, 2022 @8:00 AM
Martin Freeman's teenage obsessions: 'I still think that rude-boy skinhead look is hard to beat'
The Hobbit actor, who is back on TV in the sitcom Breeders, recalls sharp dressing on a budget, discovering Public Enemy and how Michael Caine got him into film
As told to Rich Pelley
27, May, 2021 @2:00 PM
Ian Holm: a virtuoso actor of real sinew beneath the charm and calm | Peter Bradshaw
Alien, Lord of the Rings, Chariots of Fire and so many more extraordinary performances in classic films – what an exemplary career the actor Ian Holm, who has died aged 88, leaves behind
Peter Bradshaw
19, Jun, 2020 @12:07 PM
Ian Holm, star of Lord of the Rings, Alien and Chariots of Fire, dies aged 88
The versatile actor went from the RSC and Harold Pinter to international movie stardom with roles as the hobbit Bilbo Baggins and an android in Alien
Andrew Pulver
19, Jun, 2020 @11:32 AM
Martin Freeman: 'The detective's moral dilemma drew me in'
The Sherlock actor on his new role as a real life police officer who broke the law to bring a double murderer to justice in A Confession
Vanessa Thorpe
11, Aug, 2019 @7:00 AM
Aidan Turner: 'You take a top off, and then it's madness'
That topless scene in Poldark turned him into a national heart-throb, but Aidan Turner doesn't know what all the fuss is about. He talks about lies, laziness, and why his hair has its own Twitter account
Sophie Heawood
20, Aug, 2016 @7:00 AM
Andy Serkis and the marvel of 'performance capture'
As Gollum and King Kong, Andy Serkis showed what could be done with film's cutting-edge technology. But, as he tells Robert McCrum, we haven't seen anything yet
Robert McCrum
06, Dec, 2015 @10:00 AM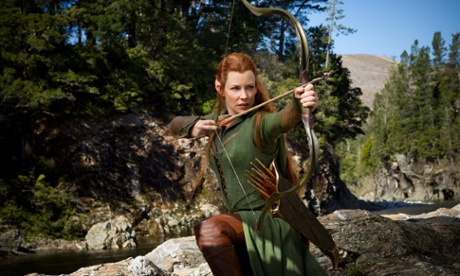 Hobbit extended editions set for big screen
Peter Jackson's movies are to return to US multiplexes with extra footage, despite complaints that the original cuts already contained enough padding
Ben Child
26, Aug, 2015 @11:16 AM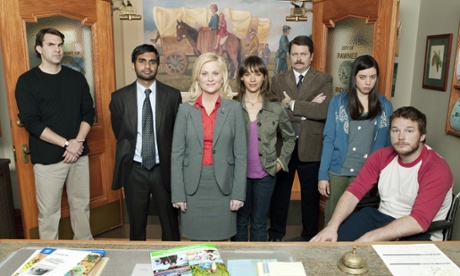 When the laughter stops: how sitcom stars have fared in Hollywood
For every Chris Pratt, Woody Harrelson and now Amy Poehler, there is a Sofia Vergara or Jennifer Aniston. We look at the former small-screen stars who made the biggest splash in Hollywood
Stephen Puddicombe
13, Jul, 2015 @11:49 AM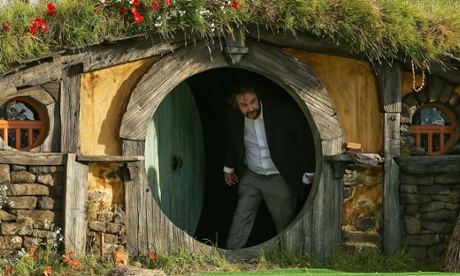 Peter Jackson turns home into replica of Bilbo's Hobbit house
A set artist reveals that the Lord of the Rings director has turned the basement of his New Zealand mansion into the home of Tolkien's protagonist
Benjamin Lee
29, Jun, 2015 @9:04 AM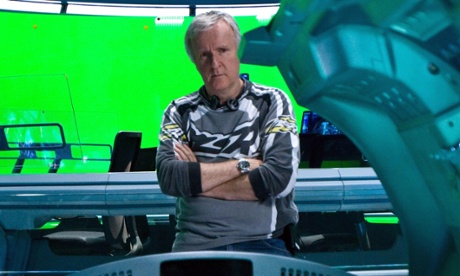 When directors shoot movies back-to-back, who wins?
James Cameron's plan to film three Avatar sequels one after the other represents the peak of Hollywood's obsession with stockpile film-making
Luke Holland
30, Apr, 2015 @3:59 PM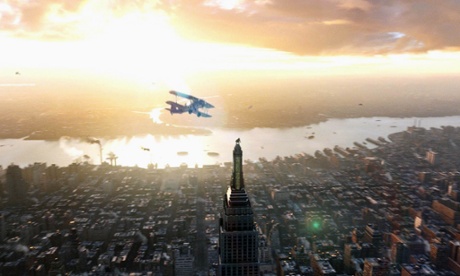 Andrew Lesnie: 'master of light' finely tuned into both nature and people
With the cinematographer's painterly eye and MacGyver-like skill for problem solving, no wonder Peter Jackson never let go of Lesnie once he found him, writes Luke Buckmaster
Luke Buckmaster
29, Apr, 2015 @1:25 AM